Realtors, Becky and John Durham have lived and worked in the Troy Burne Golf Village community for over 10-years.

They know the correct home values, as well as when most homes will be coming on the market for sale.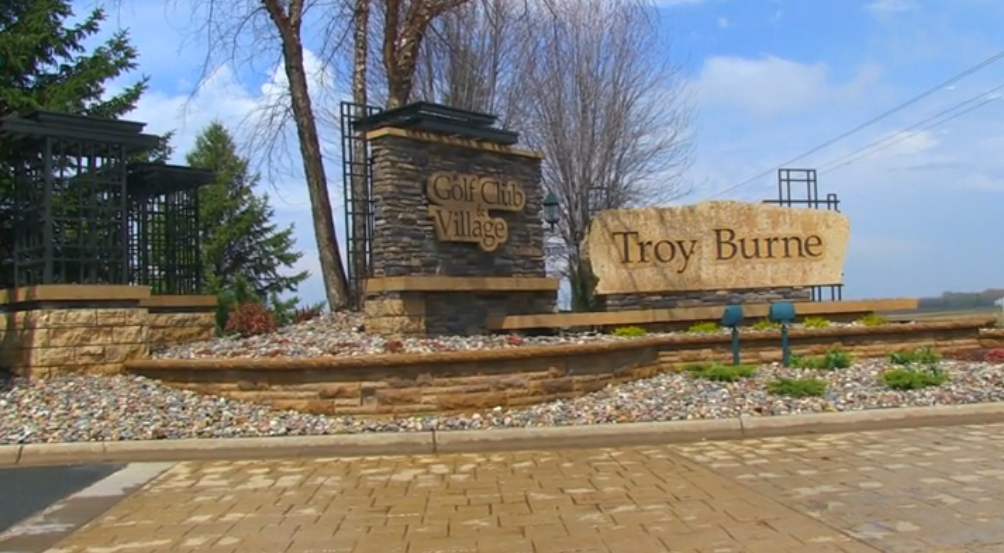 During this timeframe they have developed intimate real estate expertise of the community. With their familiarity and knowledge of the Troy Burne neighborhood they are considered the Realtor experts for the neighborhood. They intimately understand what the correct home value and pricing should be for homes/villas. This expertise is vitally beneficial for both home sellers, and home buyers! This explains why Becky and John's average days on market, and list price to sale price ratio in home sales are better than most other Realtors. In the past, when a home owner wants to excessively over-price their home John and Becky have refused to list their home. In cases like this the home will sit on the market over-priced for years steadily losing market value. John and Becky are active and engaged neighborhood residents with Becky having run the Troy Burne Golf Village monthly Recipe Club for many years, while John founded and ran the monthly Men's Club. They have actively been involved helping with the coordination and set-up for the annual neighborhood picnic, or participating in the maintenance and upgrading of the neighborhood. John has managed the neighborhood Park Committee to successfully update the private 10-acre park to include a Pickleball court, basketball court, and soccer field.
Troy Burne Golf Village Home Sellers:
Troy Burne homeowners know having Realtor experts like John and Becky Durham in the community allow them to sell their home not only quicker, but for a higher net sale price.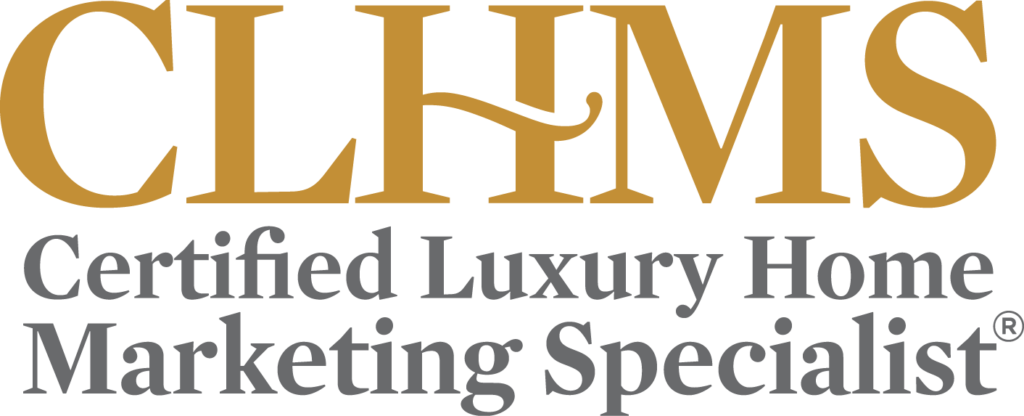 John is a licensed WI & MN Broker with a Certified Luxury Home Marketing Specialist Designation. The CLHMS is a designation for agents with specialized training to represent clients with luxury homes.
Who are wanting to purchase a home in Troy Burne Golf Village should reach out and contact Becky and John because they typically know when a home will be coming on the market for sale long before it happens. Working with the neighborhood Realtor experts when such a limited number of homes and villas will be on the market for sale each year is critically important.
Click here if you would like to explore selling your family home or search for a new opportunity in Troy Burne, Hudson WI, or Western WI.
Troy Burne Golf Village and Hudson WI Realtors®, John and Becky Durham of the Durham Executive Group are Certified Luxury Home Marketing Specialists (CLHMS), and certified SRES (Senior Real Estate Specialists) with a combined 36+ years of real estate experience.
Want to know the 'approximate' home value of any home in Troy Burne Golf Village then click here! Have questions about the Troy Burne Homeowner's Association just ask! Remember though….the only way to truly know the correct home value is to have John and Becky perform a FREE extensive market analysis of the property.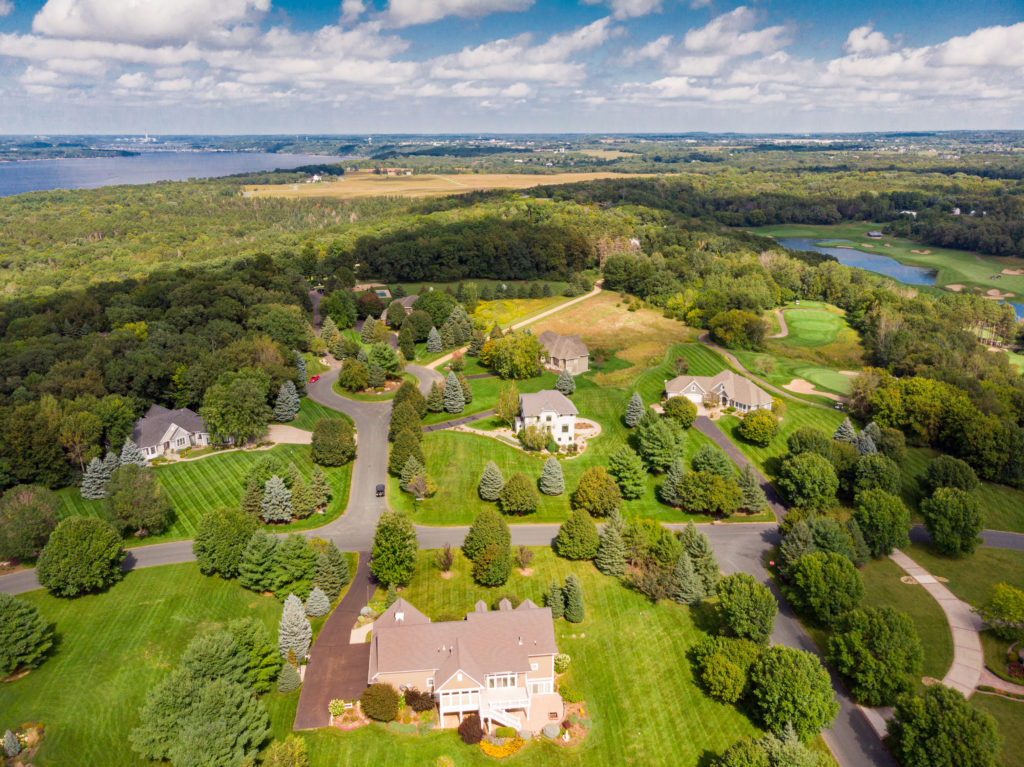 To contact Becky and John Durham either call, or email us at the contact information below!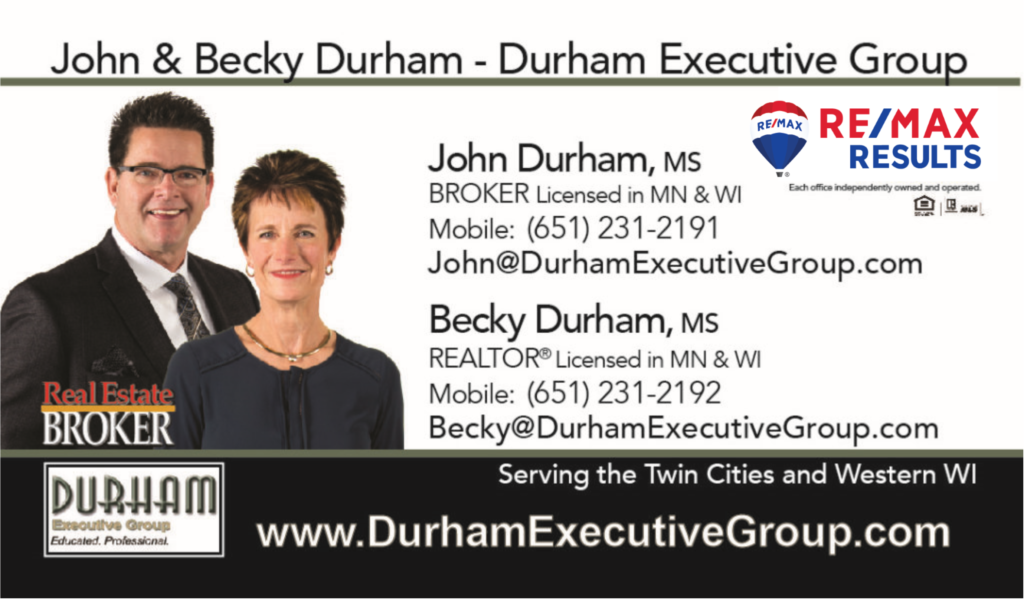 Phone: (651) 231-2191 or (651) 231-2192
Follow Us: