Trainer & Coaching Reviews for Becky & John Durham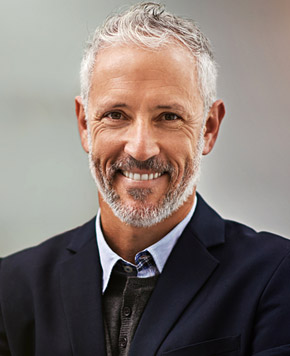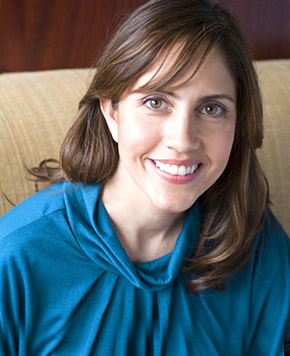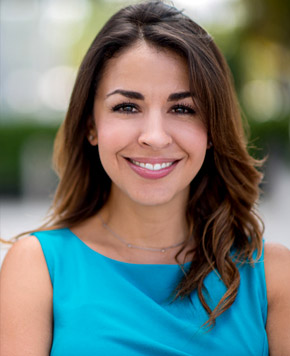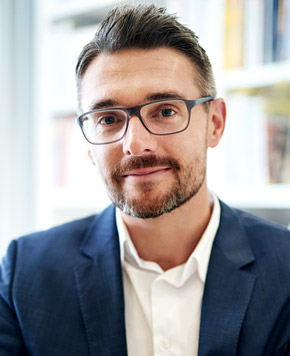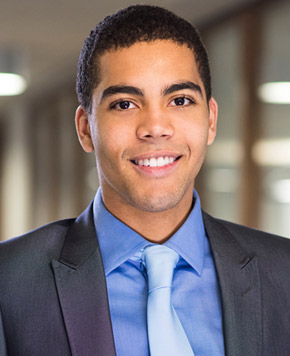 Reviews by Realtors

®

– Brokers – Associations & Schools:
Realtor

®

Feedback from Business Planning training:
"I like the examples you provide of experiences from other realtors and the variety of additional resources and tips/tricks you shared as well. Such as podcasts, coaches etc. The sheets we are able to use and fill out give some nice direction also."
Good class. It got me excited to make my business plan and implement more of the ideas you talked about!
Thank you Becky!
I liked the apples analogy. At first i thought the realtors were the apples and i didn't get it but now i know it is the prospects and i definitely do more for the apples on the ground than i should.
Great class! Well-prepared with great, current content. Just what I needed!
Very helpful information & the instructor was very warm & engaging!
Great Class!!!
Good presentation. Easy to follow and pay attention too.
As always, great job Becky!
Great class. Thanks!
Realtor

®

Feedback from Hosting an Open House training:
Very good class, full of awesome tips and information for a Newbie! Thank you
Lots of good ideas coming from the class. Thank you!
Thank you Becky! I was online with Northstar MLS trying to get the broker listing info. It is great to learn even one thing to help our business.
Great presentation, thank you!
Liked the list of ice breaker questions to ask people attending the open house.
Excellent content and technique as always. Thank you
Absolutely detailed training. Loved it!!!!
Very good information. New ideas & information.
Great content as always, great presentation, Becky you rock!
Love the real-life situations that Becky shares. I always have great takeaways or at a minimum reminders of tips, that have gone by the wayside.
I just wanted to say thank you for all of your thoughtfully prepared CE classes. I really enjoyed my CE this year, and most of it was taught by you. You are wonderful!!
Realtor

®

Feedback from Repeat and Referral Business training:
Becky does an excellent job!! Would be nice to have some of the live in person classes as a webinar, for those of us that are very rural. The market is shifting…Are you, legal topics CE training.
Some of the stats on repeat business was eye-opening! Much of this is great to help get refocused and in a better more productive headspace, especially when business is slower than I would like. Thank you!
Becky always delivers!
Love her presentation style and her energy!
"Becky has a great understanding of networking and getting referrals and keeping the communications flowing with prospects and past clients….. great ideas!"
Realtor

®

Feedback from Prospecting and Marketing to Grow Your Business training:
This was the first class I have had with Becky …. EXCELLENT in all aspects. I was looking to review and enhance my business plan and this was perfect. Also Becky, in her presentation, delivery and attitude, provided me with a good boost of motivation to kick this last quarter and next year into gear ! Thank you very much and great job.
Great Class….so much great info and stats! I can tell tons of work went into the preparation. The instructor really kept the class interactive by asking for feedback from the class.
Becky is a great teacher! The course material gave me many new ideas for marketing to grow my business. Especially being newer agent, this class was very helpful.
Good information that I already know but it was a good reminder to help me refocus my business. Becky did a great job of delivering the information in a concise manner. Thank you.
Becky does a phenomenal job in all her training classes. She is very knowledge and easy to understand and keeps me coming back for more.
great topic and wonderful information!
Great speaker and very good information
I really enjoyed the presenter's anecdotal stories as she relayed her personal stories. I am interested in learning more as I transition from PT agent to FT. I hope to take more of Becky's classes. Thanks!!
Great class, Thanks Becky!
All 5's
Great Class. Excellent information
Very interesting. Not boring!!
Realtor
®
Feedback from the Market is Shifting….Are You training?
Thanks for doing a great job with No BULL!
Becky is a dynamic instructor and a great conversational style. A future class on associations would be great!
Wonderful class with lots of useful advice and slides. Thanks!
Thanks Becky! Excellent material and timely!
Becky is an excellent instructor and keeps our attention.
Becky is sooooo Awesome!!!
It is awesome that we can take QUALITY classes at our own office – I would gladly pay for these easy!
Very good content and information! Becky is so well spoken and knowledgeable. Thank you!
Great and informative class! Becky does a great job!
Great course! I always enjoy listening to Becky!
Very helpful! Thank you!
Very well done!
Great interaction with the group!
Becky always comes well prepared!
So good!
Becky is wonderful! I love her classes!
Love Becky's class in person. Has great energy and great discussion!
Really liked the hands on showing how to navigate some of the websites. Great links!
Excellent and relevant – very good! Thank you Becky!
Great topics on the technology tools available. Always wondered why more training on these tools were not available.
Very good! Great topic! Thank you!
Love your classes!
Great class! Great information!
Excellent! Well worth the chair time – thanks as always Becky!
I am interested in more classes offered!
Great information and reminder to stay focused and be flexible to changing markets.
Very well done. Thank you and appreciate your knowledge and time!
Very well prepared presentation and great speaker!
Learned several marketing ideas – thanks!
Excellent material – Becky is an excellent instructor!
You are always so enjoyable to listen to Becky!
Great class! All good information!
Becky is an excellent presenter and easy to listen too!
Becky has good energy and she keeps you awake in class.
I really enjoyed your class! Thank you!
Becky is an engaging speaker – Great content delivered in an engaging manner!
Becky you are amazingly articulate! Great presentation with reminders on how to work the shifting housing market.
Realtor

®

Feedback from Business Planning Newly Licensed Sales Executives training classes:
Being a newer agent, there was information that I haven't even thought about for my career. Today was great!
Keep it coming! Great stuff!
Provided though provoking questions to cause me really dig into 'why'
Thank you and I look forward to the remaining classes!
Overwhelming but a the budgeting attachments are a great resource
Great content once again. Thank you!
Overwhelming but a the budgeting attachments are a great resource
Great content once again. Thank you!
Very helpful. Thank you!
I would like to see something for RSS Agents specifically and how to make that transition to full time. I would also like to see a class for new agents as far as a day in the life of a full time agent. Class courses teach you the fundamentals, but not the actual job. If that makes sense.
An action checklist might be nice for the end of the class. Echoing some others, its definitely a lot of stuff to try to get a handle on in the beginning stages and so a relatively simple checklist that one could use or go over with a mentor would be great
Awesome content. Thanks again.
A lot of information and homework. But I feel like I gained a better understanding of where to start and go. Thank you
Great content, definitely a class that would be more effective in person but understandably not possible at the current time. Thanks again and have a great upcoming weekend!
I agree that this was a lot of information for a new agent, but great information. I joined a team which has relieved a ton of stress in budgeting, planning, training etc.
Wondering how I can take the personality tests. You mentioned 2 places to take it but can not remember the names of them.
Great job as always Becky!
I like the energy Mrs. Durham brings to the class. I come with questions and I am ready to learn.
Durham taught me to track my progress as a new agent and, Mrs. Durham also taught me to track where my business is coming from. I did not know that before Mrs.Durham's class and, now that I know that, I will forever be grateful of that knowledge that Mrs. Dunham bestowed on me.
Realtor

®

Feedback for Working with Buyers for Newly Licensed Sales Executives training classes:
Great class with excellent resources! Thank you!
Very good. Thank You!
Great session, thank you
Excellent content and Becky has great knowledge on the information. Thank you.
Great tips and tricks – things that were great reminders. Thank you!
Becky is super organized and keeps the content clear and easy to understand – thank you!
Thanks again and looking forward to tomorrow.
Thank you for the great class
Once I feel more comfortable as an agent I'd probably prefer the convenience of webinars but in the beginning stages I'd much prefer in-person
The showing time scheduling information is very help full
Nice overview. Scratches surface… if folks have not had any buyers, this is awesome… if folks have had just a few buyers, how to enhance and build off of what they've started/learned. Thanks!!!
Nice overview. Scratches surface… if folks have not had any buyers, this is awesome… if folks have had just a few buyers, how to enhance and build off of what they've started/learned. Thanks!!!
I liked this one – was a bit more in-depth. Was thinking about this class – and if there was a way to incorporate some "light" homework, that might be a good idea. As "practice" makes this stuff "stick". ? I'd be willing to get an assignment in future on things like "write a PA for property at 1234 Easy Street" (pick an actual listing of course)… would be good practice for some of us 🙂 Just a thought
Well run classes. Much better than the Minnesota Real Estate School ones. Great resources are offered. Thanks for the time you put into this. It Shows.
I have enjoyed your classes and am happy you are doing the training. The resources you provide are wonderful. I have been taking care of my 92 year old Mother for the last 11 months. I am getting back in the business. I have been a bit concerned about the market change and my ability to adapt. You have given me hope. Very grateful Dinah Urban
Realtor

®

Feedback for Working with Sellers for Newly Licensed Sales Executives training classes:
I appreciate the instructor's use of personal stories/experiences to drive home the course topics. Thank you!
I agree it is intense. 🙂 Thank you!
Thanks again Becky! Great job as always and highly appreciate your insight and knowledge!
Good information as an overview or foundation building course.
Really liked this. Also like hearing about the additional trainings we should take to further our knowledge on special topics like negotiations, inspections, etc.
Live webinar is good because you can ask questions and get answers. On-demands is convenient to be able to move a little slower through the content and its not limited to a specific time in your day.
Becky is fast paced and clear with her communication. It makes the class efficient and I like that.
Very helpful and good class! You are a great instructor and make everything easy to understand!
I only like webinars at the moment because I still have a day job. Otherwise I would like in-person classes. Or both.
I really like that you point out resources we can use to learn about new things
Thank you so much Becky!
Great Job Becky!
Realtor
®
feedback from Prospecting and Marketing to Grow Your Business:
Great Job Becky! Many more ways to grow your business now than in '93 when I started my RE career with Re/Max Results.
really good review – 20 years in the biz. I think diving deeper into social media would be beneficial. Perhaps hard to create a class on since it tends to change overnight, but a thought.
No new topics now. Excellent class.
I love live class but also like recorded class. Thanks for the free CE!
General Reviews from Realtors

®

miscellaneous training classes performed by Becky:
Becky, I think you are getting good enough to go much bigger within the national training industry circuit if that interests you. Just a word of encouragement. Great job! Thanks !
Please have Becky teach more classes. She's so easy to listen to, tells awesome stories, uses examples, is authentic and engaging. SOOOO much better than the other vendor RE/MAX Results uses.
I love the classes that Becky teaches. She makes it so easy to understand and all the information is great! Becky, you rock!
Great job as always Becky! I appreciate you!
Excellent all-around: presentation, content and materials were top notch!
Once again Becky, great job! Appreciate you.
Great class. Been in the business a long time but still nice to learn new things.
Becky did a great job as always. Always something new to learn.
Thank you!
Great content
Very much enjoyed this one!! Loved the refreshers on how many great resources we have available to us to help grow our business. Thank you!
Very well done! Organized & articulate and interesting.
As usual, Becky does an awesome presentation. We are very fortunate to have her on our team!
Becky is a wonderful teacher, and even though I've been in the business a long time, I always learn something ( refresher too)
Thanks for the great ideas and new insights!
Becky you always do an awesome job. Your visual content is so very well done and put together so it is very understandable. Your presentation style is very professional and personable at the same time. Thank you for doing this for us!
Thank you for some great insight!
Good course.
Thanks so much!! Have a wonderful 2023
Good Job Becky…Thanks
Thanks a ton!!
Becky was great. Speaks clearly and knows her stuff. I would do another session with her.
Well-structured course.
Awesome class – helpful information.
Very good information and class!
Was great to have a refresh on some of the great materials for resources that I have forgot about.
This was the best class I have taken from you lots of new information for me.
Becky always does a great job. She sparked my thought process to evaluate being more geographically focused and future plans.
So helpful! I feel energized to start the New Year!
"Very helpful info delivered at a nice pace with excellent visuals/links. Thanks!"
Very nicely presented – good content! Thank you!
Becky is always very well prepared.
Thank you so much for providing CE's.
Becky is always great! Thank you for creating good content.
Always great to learn of new and helpful tools to grow our business. Thanks Becky! Great job!
Great topic and well-timed for the market changes. Becky did a nice job presenting the material in a way that was relevant to my business. Thanks!
Becky always does a a fantastic job! Thank you!
I always love your presentations!
Great job as always! Always great!
Engaging with lots of great resources and information. Thank you!
Great data and Great class! Thank You!
Great information.
Great Class, thank you…
Good information and reminders of tools and resources to use for information.
Great Class, Just what I needed to get back in the game!
"Becky is an amazing instructor! Great info as always!!
Great class!
Nice job, as always, Becky!
Another great informative class today! Thx again & have a Happy, Healthy & Safe Thanksgiving!
Click HERE to view Becky & John's 'About Us' trainer page.
Click HERE for more information about Becky & John's real estate Classes.
Contact Becky & John at:
Phone:
Becky @ 651-231-2192, or John @ 651-231-2191
We are an approved MN Department of Commerce Education Provider # 21045962