Realtors, Becky and John Durham are a husband and wife real estate team who have lived and worked in the Hudson WI community for over 10-years. They know the correct home values, as well as when main floor living homes such as the Hunter Hills Road development will be coming on the market for sale.
Welcome to the Hunter Hill Road one-level living twin home, and quad townhomes!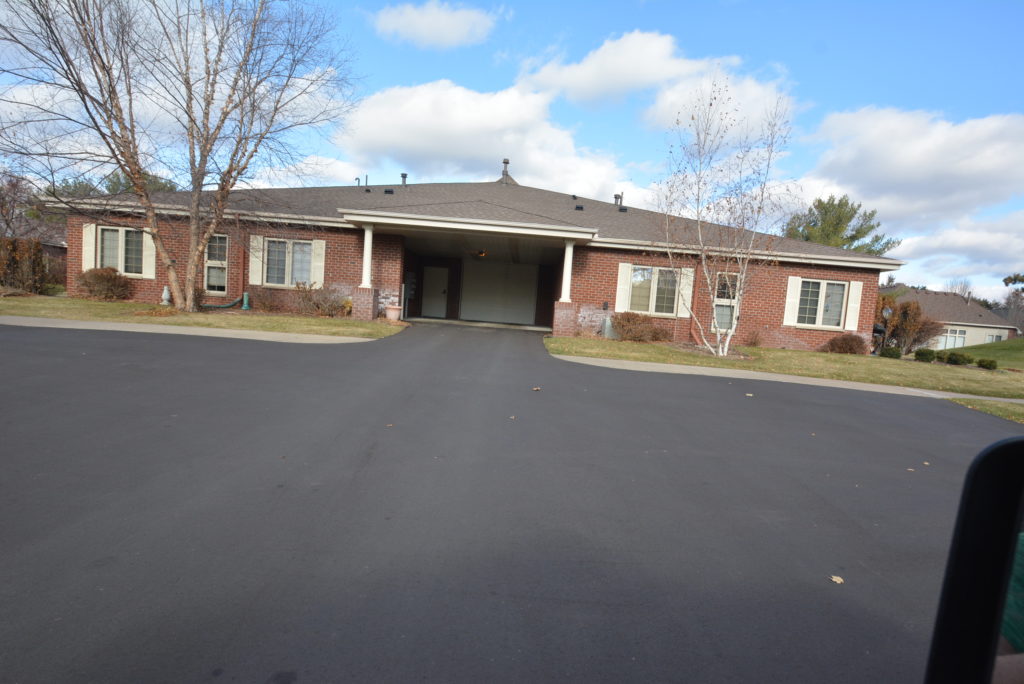 These twin homes, and quad townhomes with main floor living facilities are conveniently located North of I-94 on Exit 2 in Hudson, WI. Many of the homes are located within walking distance of the High School, YMCA, and a strip mall. They are within a few minute drive to Target, several shopping strip malls, and numerous restaurants. The I-94 interstate access ramp and the Hudson Hospital and Clinic are only 3 or 4 minutes away by car.
Are you contemplating right-sizing your home freeing up hours and hours of personal time each week to finally enjoy all those activities you always contemplated doing? Otherwise, maybe you simply want to save thousands of dollars every year by downsizing your home? Hudson WI Realtors® John and Becky Durham specialize working with those who want to sell their family home and purchase a twin home with main floor living.
Home Sellers:
Homeowners know having Realtor experts like John and Becky Durham in the community allow them to sell their home not only quicker, but for a higher net sale price. They know John and Becky's marketing set them apart and help sellers reap the highest sales price.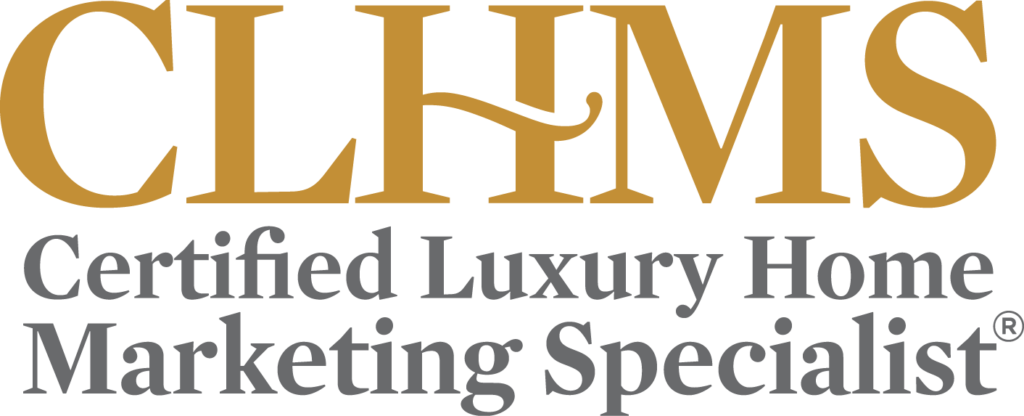 John is a licensed WI & MN Broker with a Certified Luxury Home Marketing Specialist Designation. The CLHMS is a designation for agents with specialized training to represent clients with luxury homes. Hudson WI Realtors®, John and Becky Durham of the Durham Executive Group are Certified Luxury Home Marketing Specialists (CLHMS), and certified SRES (Senior Real Estate Specialists) with a combined 36+ years of real estate experience.
Who are wanting to purchase to purchase a home in Hudson WI should reach out and contact Becky and John because they typically know when a home will be coming on the market for sale long before it happens. Working with the neighborhood Realtor experts when such a limited number of twin homes and villas will be on the market for sale each year is critically important.
Click here if you would like to explore selling your family home, or search for a new home in the Hudson, and North Hudson WI area.
Want to know the 'approximate' home value of any home in Hudson WI click here! Contact John and Becky should you have questions about the neighborhood! Remember though….the only way to truly know the correct home value is to have John and Becky perform a FREE extensive market analysis of the property.
To contact Becky and John Durham either call, or email us at the contact information below!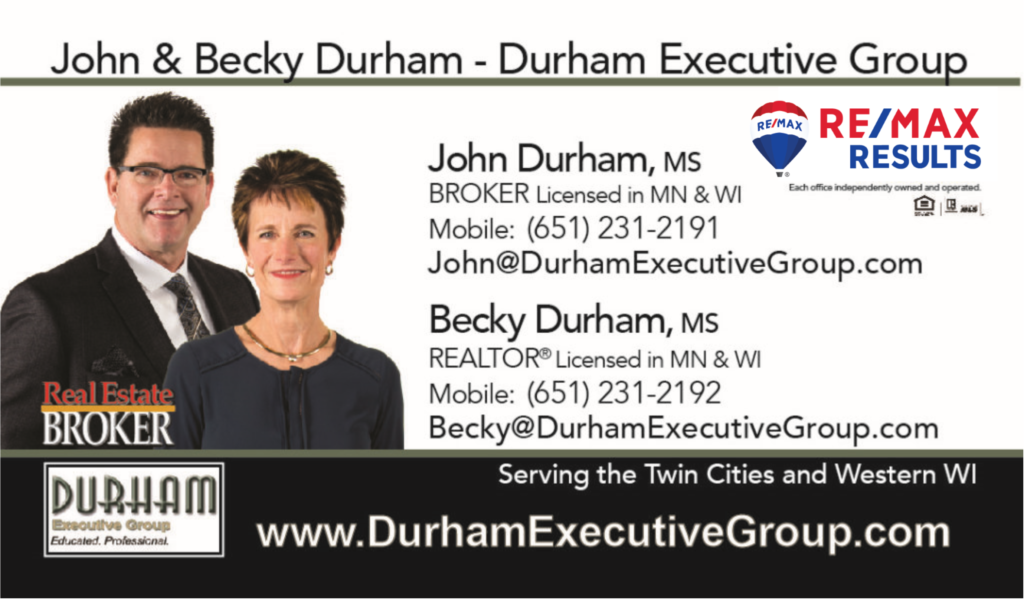 Durham Executive Group
Phone: (651) 231-2191 or (651) 231-2192
Follow Us: