Realtors, Becky and John Durham are a husband and wife real estate team who have lived and worked in the Hudson WI community for more than 10-years. They know the correct home values, and they also know when main floor living homes, such as twin homes, detached villas, and townhomes will be coming soon.
John and Becky over the years have been community leaders in Hudson serving on numerous organizational boards and committee's. Click here to see more information about their involvement in the Hudson WI community. This activism and involvement has helped them develop a strong reputation as best Hudson Realtors. Their connections throughout the community provide them with unmatched insight about homes coming soon for sale.
Becky has 30-years experience as a counselor, and has a Seniors Real Estate Specialist (SRES) designation which provides expertise working with those wanting to sell, or purchase a one-level main floor living property. John is a licensed real estate Broker with a construction background specializing in Universal Design for evaluations for aging in place. Together they were the founders and CEO of the annual Hudson WI Boomers and Seniors Expo to educate and assist the aging population make the proper housing decisions regarding mobility, and for financial reasons.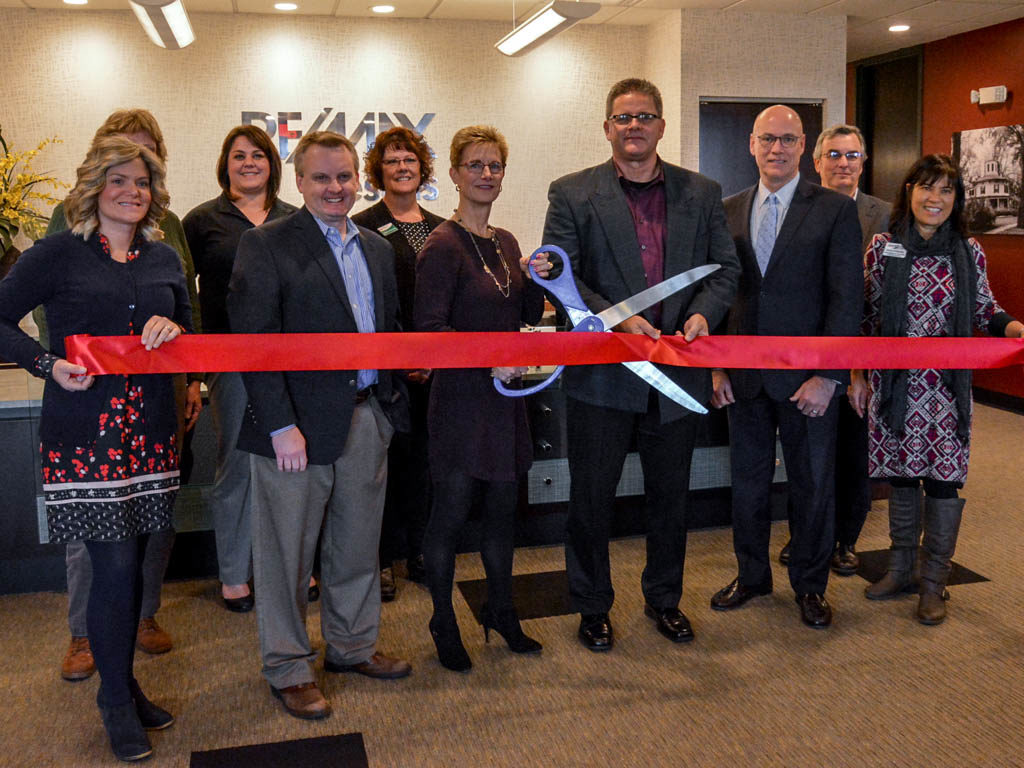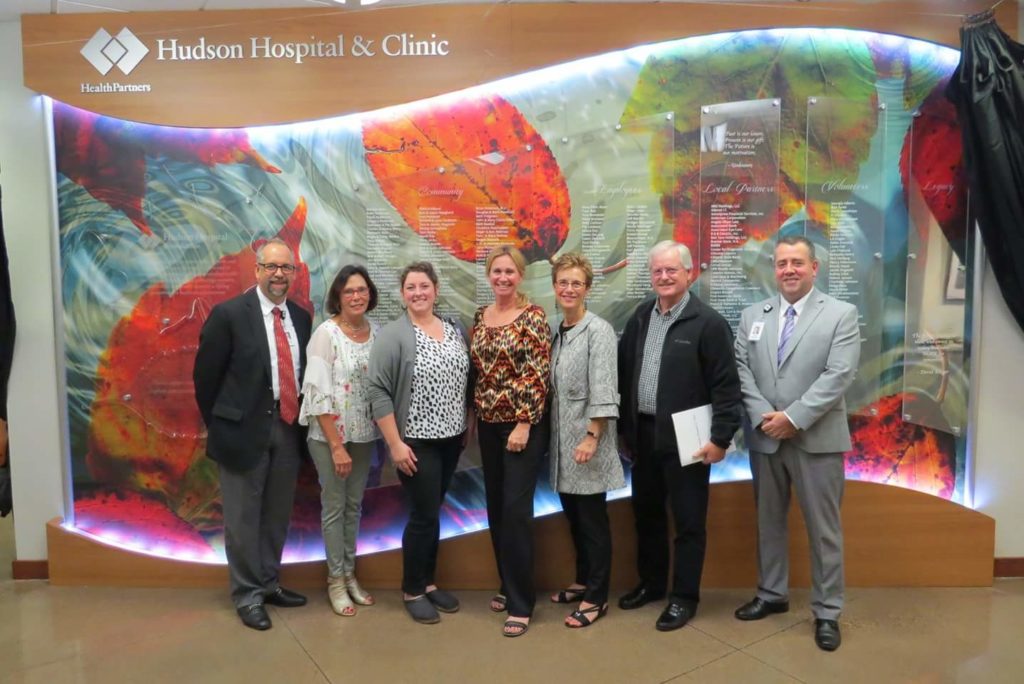 Are you contemplating right-sizing your home to free up your time, and to save thousands of dollars every year by downsizing your home? Hudson WI Realtors® John and Becky Durham specialize working with those who want to either sell their family home, and/or purchase a home with main floor living accommodations.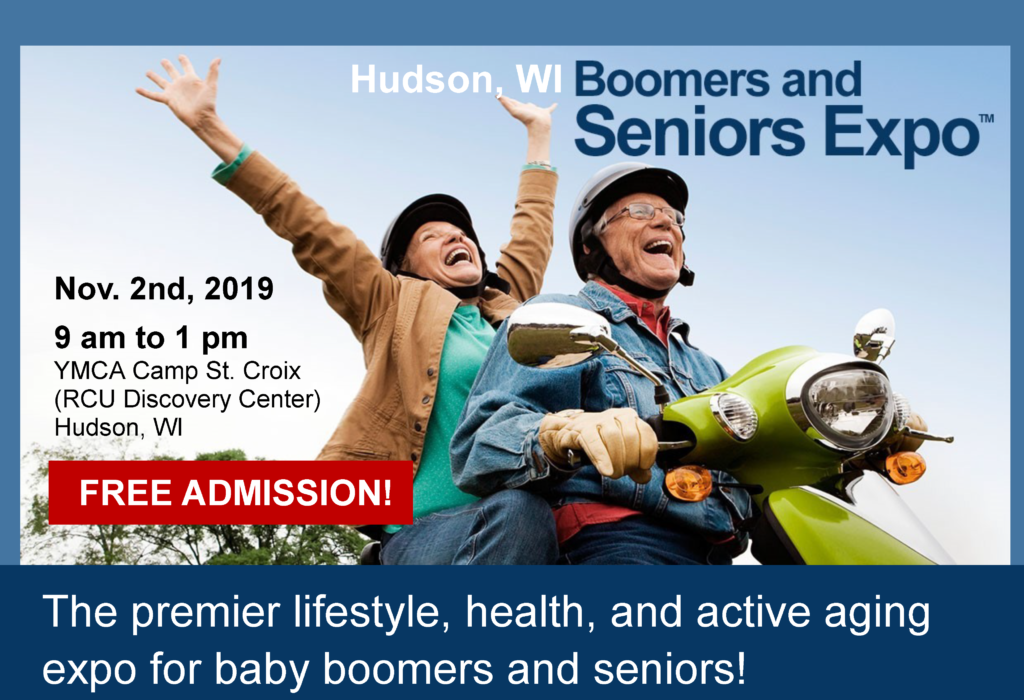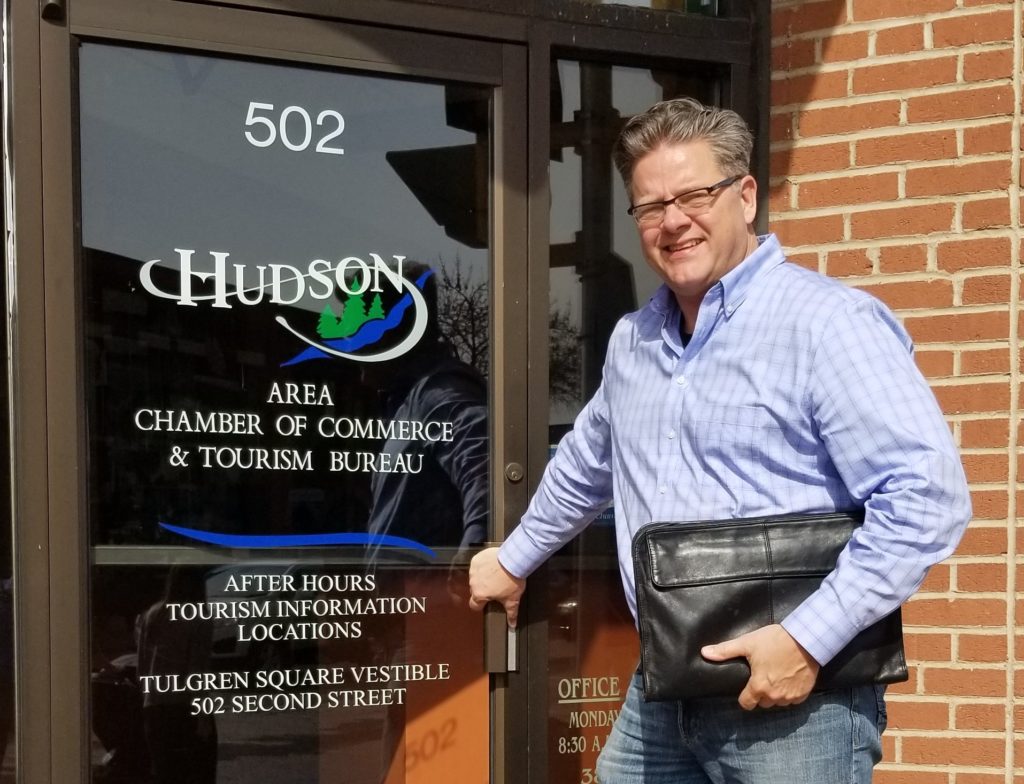 John and Becky are familiar with all Hudson neighborhoods with main floor living facilities including the following neighborhoods:
Bridgewater Trail – Brighton Path – Carmichael Ridge – Coachlight Drive – Crown Pointe Curve – Heritage Green – Trillium Way – Keystone Court – Lillian Drive – Prairie Pointe Twin Homes – Red Cedar Canyon – Statford Way – Stone Creek – Stonepine – White Pine Road – Spruce Road – Tall Grass Twin Home Development – Troy Burne Golf Village – Village of River Edge – Foxglove Way – Park Place Village – South Point – Summit Ridge – Summer Pines
Home Sellers:
Having Hudson WI Realtor experts like John and Becky Durham with their extensive involvement in the community allow them to sell their home not only quicker, but for a higher net sale price. They know John and Becky's luxury marketing expertise sets them apart in their ability to achieve a higher sales price.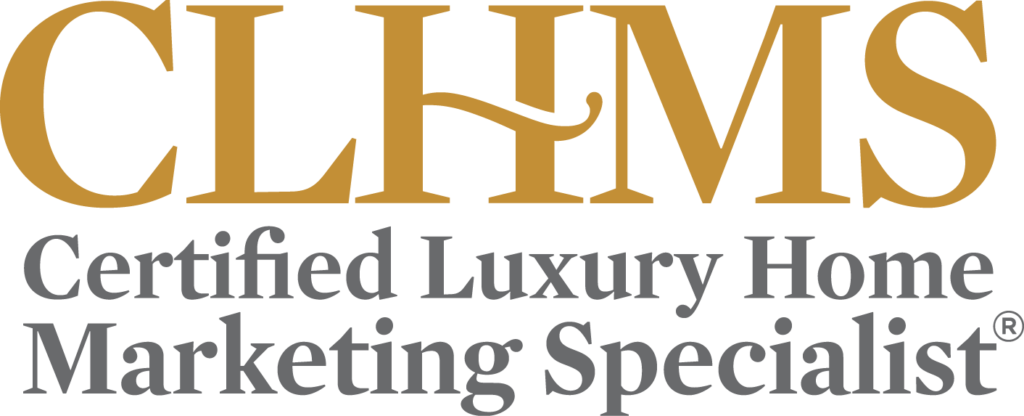 John is a licensed WI & MN Broker with a Certified Luxury Home Marketing Specialist Designation. The CLHMS is a designation for agents with specialized training to represent clients with luxury homes. Hudson WI Realtors®, John and Becky Durham of the Durham Executive Group are Certified Luxury Home Marketing Specialists (CLHMS), and certified SRES (Senior Real Estate Specialists) with a combined 36+ years of real estate experience.
Who are wanting to purchase to purchase a home in Hudson WI should reach out and contact Becky and John because they know when a home will be coming soon on the market for sale. Working with respected and knowledgeable neighborhood Realtor experts is important when such a limited number of homes with main floor living facilities will be on the market.
Click here if you would like to explore selling your family home, or search for a new home in the Hudson WI area.
Want to know the 'approximate' home value of any home in Hudson WI click here! Contact John and Becky should you have questions about the neighborhood! Remember though….the only way to truly know the correct home value is to have John and Becky perform a FREE extensive market analysis of the property.
To contact Becky and John Durham either call, or email us at the contact information below!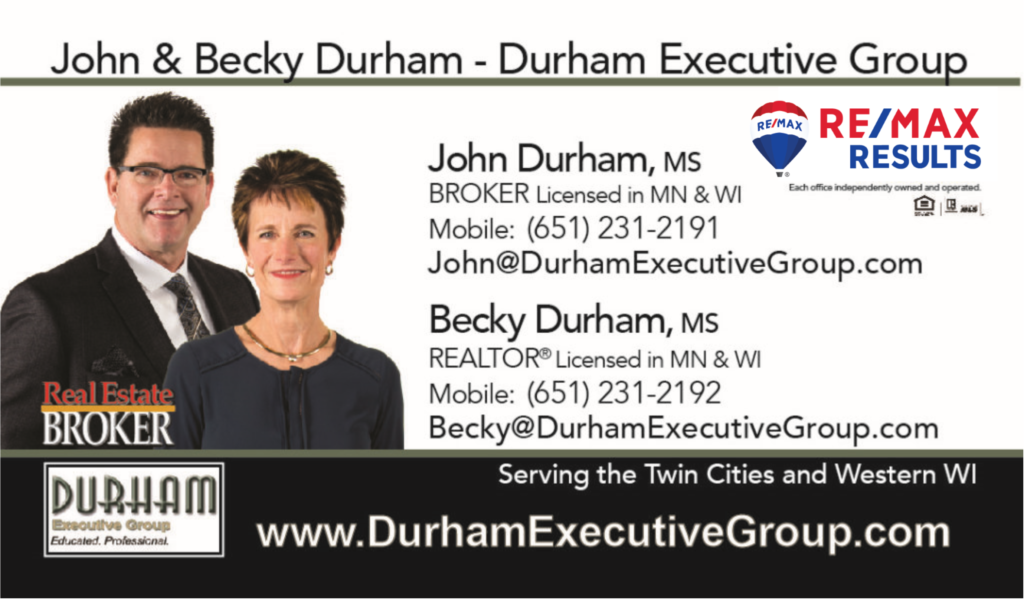 Durham Executive Group
Phone: (651) 231-2191 or (651) 231-2192
Follow Us: