Three Tips for Hosting Thanksgiving in Your Home
We worked hard this summer and fall to get some great clients into some beautiful new homes! A few months have passed and many have unpacked the boxes, arranged (and rearranged!) furniture and are ready to give friends and family the grand tour. What a better way to introduce those loved ones to your new home than on Thanksgiving! We have a list of three simple things to focus on as you prep your home for the holidays.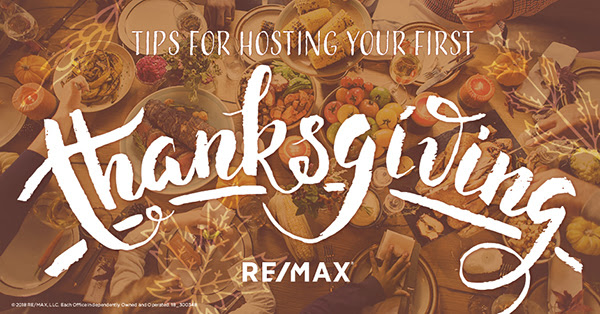 Focus on the Space
The secret to hosting family and friends in your home is to start planning and prepping early, and even more so for a holiday like Thanksgiving. First, take an overall assessment of your home, the spaces and the activities that will be happening. Follow up with a list of what needs to be done to welcome guests. It may be as simple as adding more seating or as major as replacing the flooring. Once you have an understanding of what needs to be done, you can start prioritizing the tasks. Focus your energy on the spaces of your home that will get used the most when you have guests, like the kitchen, living room and bathroom.
Focus on the Meal
Once you have the space under control, it's time to think about the food! Will you be making a traditional Thanksgiving dinner with all the trimmings? Or hosting a more casual meal? The food will dictate where you assign the guests to sit, how much serving space you will need when (or if) you will need to start thawing the turkey. You should also start planning on how much food and drink you should purchase for your party size – don't forget the ice!
Focus on the People
And lastly, remember, hosting Thanksgiving is more about the people than it is about the space or food. Becoming a homeowner is a significant life event and sharing that moment with the people you love is irreplaceable – and made even better with an extra serving of pumpkin pie!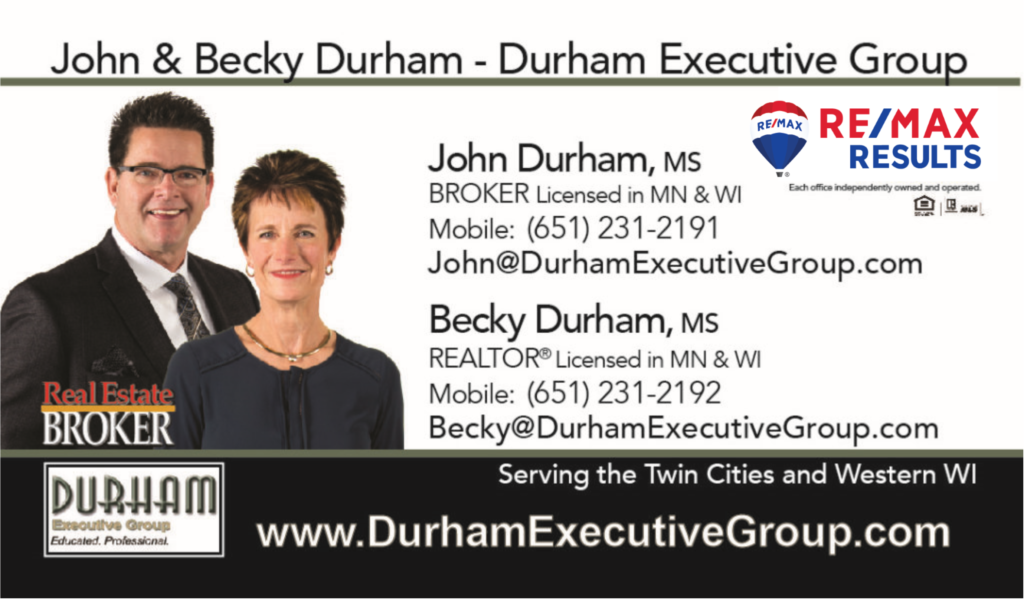 Buy or sell a home with Durham Executive Group on your side!
We can do a lot more than help you host Thanksgiving! John and Becky are here to help you buy or sell a home with expert advice, practical knowledge, and real-world experience from both sides of the real estate transaction in both Minnesota and Wisconsin. Become a client and discover the reason we've received many national awards for high performance and quality real estate marketing!
Email Us Today: john@durhamexecutivegroup.com
Website: www.durhamexecutivegroup.com
Phone: (651) 231-2191
———-
Follow Us!
Facebook: https://www.facebook.com/DurhamExecutiveGroup/
Instagram: https://www.instagram.com/durhamexecutivegroup/
LinkedIn: https://www.linkedin.com/in/durhamexecutivegroup
Twitter: https://twitter.com/group_durham