One-level twin home new construction property in New Richmond, WI
After many years enjoying their lovely lake home in the Hayward, WI area Tom and Judy realized they finally needed to downsize into a one-level retirement home. They wanted to dramatically reduce the maintenance, cleaning, and expenses involved with their bigger home. In addition, they wanted to move closer to their family. Subsequently, Tom and Judy researched the best Realtors available in Western WI, and contacted John and Becky Durham to help them sort out what new construction options were available. There were so many builder options in so many different communities they wanted the reassurance from a respected and knowledgeable Realtors like John and Becky.
John and Becky specialize working with baby boomers and seniors and have a Certified Senior Real Estate Agents (SRES) designation allowing them to know and understand the challenges this age group experience. In addition to being Realtors, John and Becky are the sponsors and creators of the Hudson & Western WI Baby Boomers and Seniors Expo each year that conveniently brings resources for the aging population and their adult children all under one-roof. As so often is the case in real estate transactions there were some unusual circumstances that arose during his transaction, but John was able to lend a calming hand intervening between builder and buyers to ensure everything proceeded smoothly all the way through closing.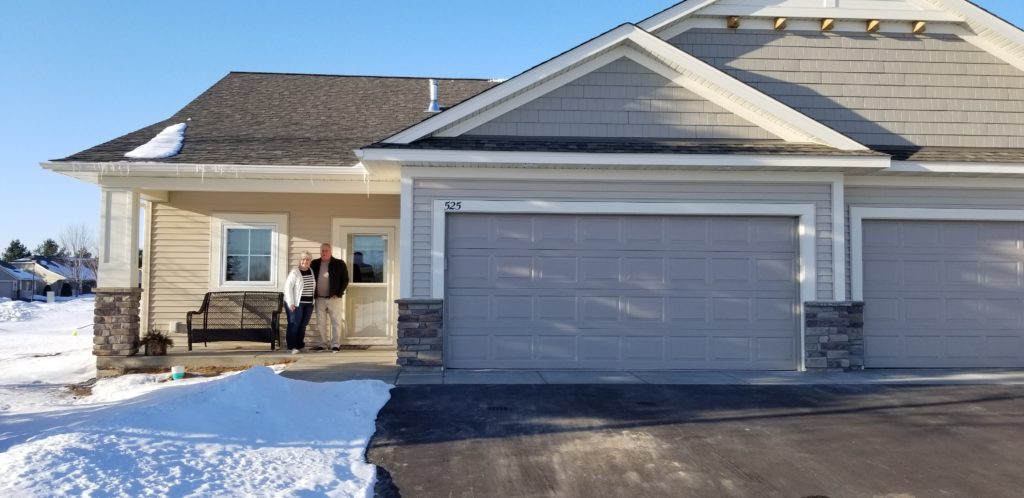 John and Becky Durham are Realtor experts in New Richmond, WI and Western, WI.
Contact us, and we would be delighted to provide expert representation when you buy or sell a home in New Richmond, WI or anywhere in Western WI. We know the quality work, home warranties, and the reputation of the many new construction builders should you be contemplating building a new home. John has a new construction building degree and expertise in working with builders and representing our clients. Looking for downsizing new construction homes like Tom and Judy purchased search at on our website – we'd be happy to to meet with you and discuss builder options, and/or to schedule a showing. Please give us a call!
Want to find out what your current home is worth for Free and without any commitment? Click on this hyperlink at sell.results.net/johndurham.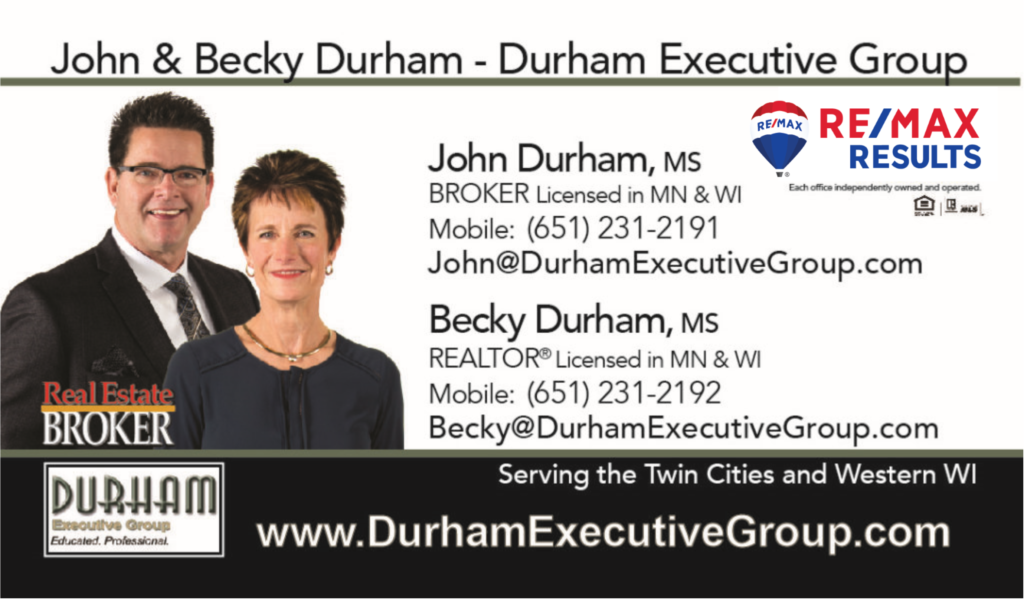 —————
Email Us Today: john@durhamexecutivegroup.com
Website: www.durhamexecutivegroup.com
Phone: (651) 231-2191
———-
Follow Us!
Facebook: https://www.facebook.com/DurhamExecutiveGroup/
Instagram: https://www.instagram.com/durhamexecutivegroup/
LinkedIn: https://www.linkedin.com/in/durhamexecutivegroup
Twitter: https://twitter.com/group_durham