Stunning Custom Home JUST CLOSED in Inver Grove Heights MN!
John and Becky Durham helped happy clients Robert and Elizabeth purchase a dream 2-story home on Aileron Circle in Inver Grove Heights MN! After touring many fantastic homes and neighborhoods throughout the south & west Twin Cities metro, including Edina and Minneapolis, they landed on this fantastic Inver Grove Heights custom home.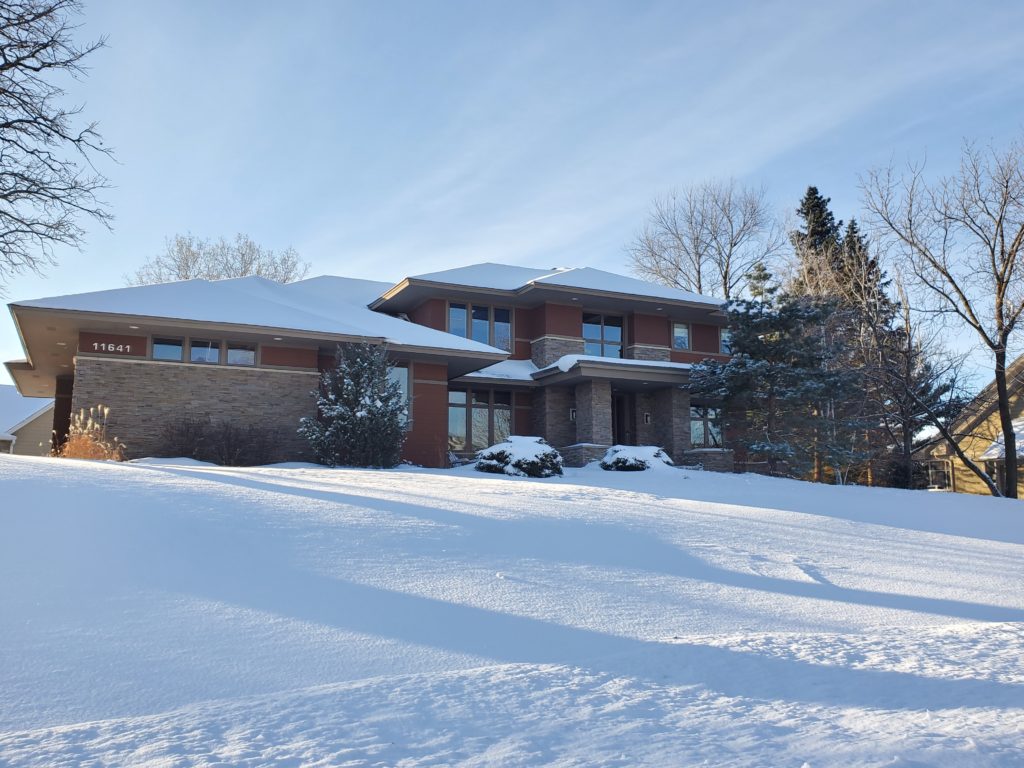 Their new Inver Grove Heights custom home is a stunning 2-story walkout home on a cul-de-sac in Woodland Preserve. With 5,600 finished square feet and 5-bedrooms, 5 baths, an office, and a recreation room in the basement, there is plenty of room to entertain! The home features beautiful cherry millwork and cabinetry throughout. The couple is excited about their new gourmet kitchen with high-end appliances.
Robert and Elizabeth transitioned back to the Midwest after having lived in Tennessee for a number of years. They are excited to be back, as they have two adult children attending colleges in the area. They will be able to enjoy their Minnesota lake home more often, when not enjoying their new Inver Grove Heights custom home.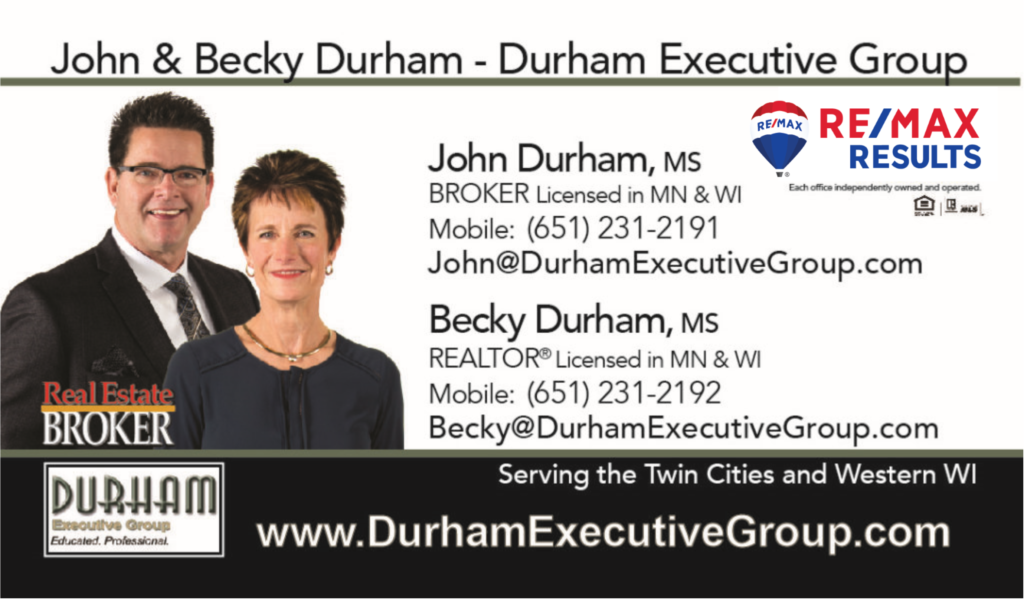 John and Becky Durham are experts in East Twin Cities, MN real estate and would be delighted to represent you when you buy or sell a home in Inver Grove Heights MN or the surrounding areas. Both John and Becky are accredited relocation agents, with vast experience working with relocating clients just like Robert and Elizabeth. They also have many years of experience in senior housing.
Durham Executive Group
Email Us Today: john@durhamexecutivegroup.com
Website: www.durhamexecutivegroup.com
Phone: (651) 231-2191
———-
Follow Us!
Facebook: https://www.facebook.com/DurhamExecutiveGroup/
Instagram: https://www.instagram.com/durhamexecutivegroup/
LinkedIn: https://www.linkedin.com/in/durhamexecutivegroup
Twitter: https://twitter.com/group_durham
Pinterest: https://www.pinterest.com/durhamgroup/