Hudson Wisconsin's chapter of the Hudson Women's Club recently held their 2019 Spring Luncheon and Fashion Show at the renowned Troy Burne Golf and Event Venue in Hudson, WI.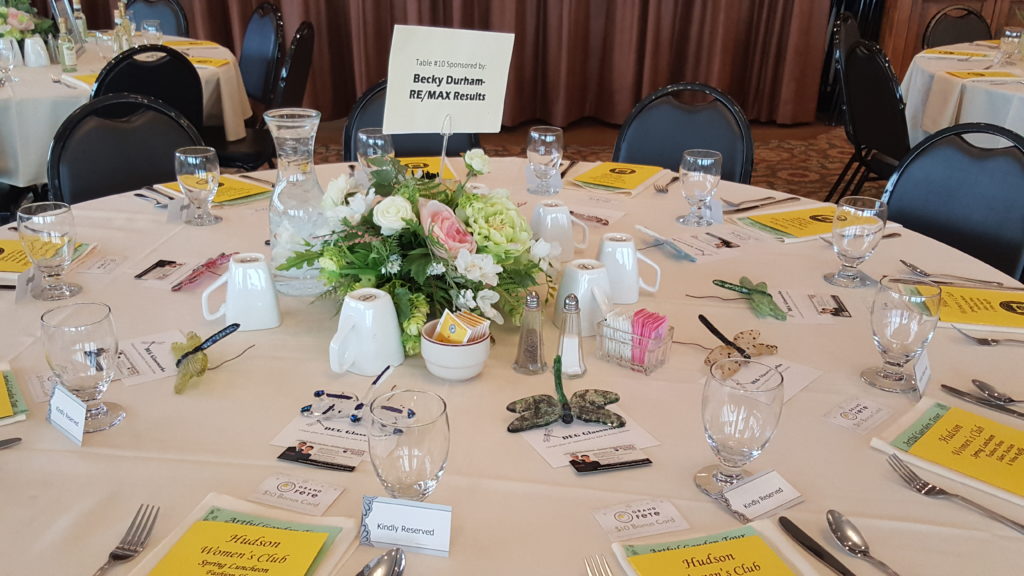 Becky Durham served as Chair for the event in 2019 overseeing the committees and coordinating details with the venue.
This annual event brings together over 100 local women to raise funds for the mission of the club to support the arts, history, health, education and service in the Hudson, WI community. Donations to the Phipps Art Center, Hudson Library, Hudson High School scholarship and other local, service, non-profits serving those in need are raised at this annual event. The event hosts a silent auction, luncheon and fashion show. A portion of the fundraising comes from table sponsorship by local business organizations and individuals.
Becky sponsored a table and invited guests that were past and present clients to join, as well as neighbors and friends from her local PEO Chapter. Becky's designation of Senior Real Estate Specialist offers services for Baby Boomers and seniors who are downsizing or transitioning to other housing arrangements. The women attending the Hudson Women's Club Spring Luncheon and Fashion show are part of this age demographic population that she specializes in for her residential real estate services. As part of the table sponsorship each table Hostess provides a gift for the attendees. Becky created unique fused glass dragonflies in a variety of colors to decorate the table and each attendee selected one to take home as a memory of their time at the Hudson Women's Club Lunch and Fashion Show event. It was a fun day filled with good food, fundraising and fashion! Becky Durham will once again be the event Chair for the 2020 Spring Luncheon scheduled for April 25 at the same location.
Contact Becky Durham if you would like further information about the HWC meetings or the annual Spring Luncheon fundraising event.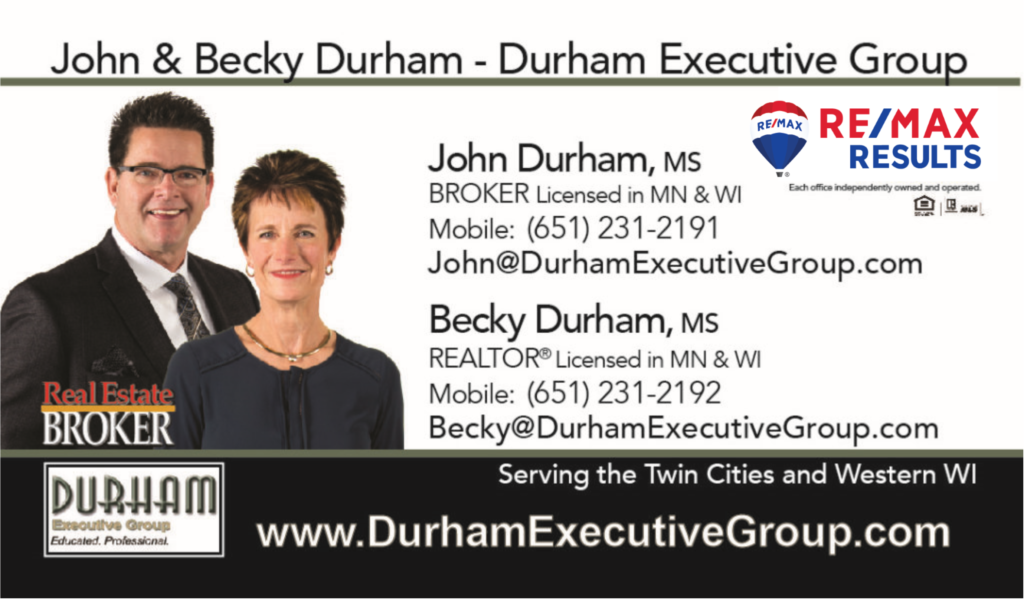 Becky, along with her husband John Durham, both with the Durham Executive Group are top-selling REMAX REALTORS® and office in Hudson, WI. They live, work and play in Western Wisconsin and would love to show you what makes this area such a wonderful place to live. If you'd like to search for homes, please contact John and Becky Durham or use our MLS search function. We would be happy to schedule a showing for you, your friends, and family who may be considering a move to the area!
———-
Durham Executive Group
Email Us Today: john@durhamexecutivegroup.com
Website: www.durhamexecutivegroup.com
Phone: (651) 231-2191
———-
Follow Us!
Facebook: https://www.facebook.com/DurhamExecutiveGroup/
Instagram: https://www.instagram.com/durhamexecutivegroup/
LinkedIn: https://www.linkedin.com/in/durhamexecutivegroup
Twitter: https://twitter.com/group_durham