Phillips Medisize, a Molex Company, has officially broke ground on its new 230,000 square foot Global Innovation and Design Development facility in Hudson, WI, nestled between Carmichael and Tower Roads. Locals remember this location as the former St. Croix Meadows Greyhound Racing Park, a 130-acre site that opened in 1991 and closed in 2001.
With over 250 jobs to be created at its new location in Hudson, WI, John and Becky Durham of the Durham Executive Group-RE/MAX Results are Relocation Certified REALTORS® poised to help in-bound employees relocate to the area. The Durham Executive group has previously worked with Phillips Medisize to assist new hires in their corporate facility with home buying. Becky and John are uniquely qualified to help relocate hundreds of employees to Western Wisconsin and Eastern MN.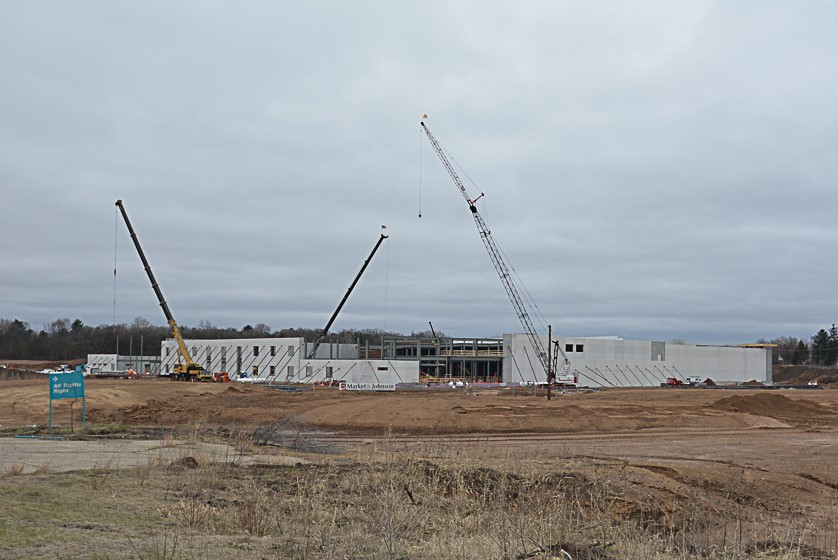 The new site is slated for completion in the late 2019 to mid-2020 and will represent the company's single largest operation in Wisconsin with the opportunity to expand. The manufacturing facility will be FDA-registered, adhering to clean room practices and featuring state-of-the-art equipment to meet quality production standards. A global company of 5500+ people, Phillips Medisize serves as an "end-to-end provider of innovation, development, and manufacturing solutions serving pharmaceutical, diagnostics, and medical device customers."
Founded in 1964 in the small town of Phillips, Wisconsin (approximately 150 miles northeast of Hudson), the company now boasts over 24 production facilities across the globe, as one of the "leading global players in the drug delivery device and connected health space for innovation, development, and manufacturing services and solutions."
The State of Wisconsin is excited to welcome the expansion from its current, much smaller facility, spanning 36 years at 1201 Hanley Road in Hudson. Wisconsin Gov. Scott Walker announcing the $500,000 state grant for the redevelopment of the former greyhound racing park on July 3, 2018. Developer Klint Kaas of Woodbury, MN and Hudson Mayor Rich O'Connor joined him in the announcement.
A subsequent event which marked the official groundbreaking was held February 15, 2019 with Mayor O'Connor present for the ceremonial turning of the soil: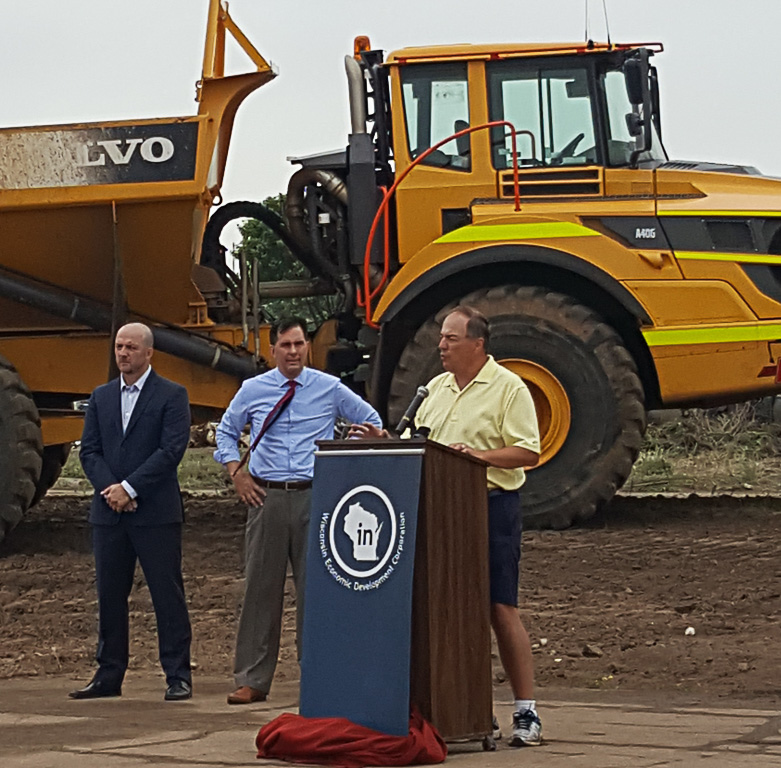 "The St. Croix Meadows redevelopment is aimed at transforming the riverfront community, said Hudson Mayor Rich O'Connor in a press release published by Phillips Medisize. "By creating employment opportunities with Phillips-Medisize, I hope to encourage young people to stay in Hudson."
And what a great time to be in this area. Hudson, WI schools are currently exceeding expectations on their own report card, and the local community is pegged as one of the fastest growing cities in Wisconsin, robust with a vibrant business and arts community.
Soon we'll be welcoming new in-bound residents relocating to both the Hudson, WI and Woodbury, MN areas for various Phillips Medisize career opportunities in the St. Croix Meadows development. Many in-bound employees will be seeking opportunities to purchase housing with knowledgeable REALTORS® in the Hudson, WI and Woodbury, MN communities with John and Becky Durham. The Durham Executive Group-RE/MAX Results have developed a special Real Estate and Mortgage Benefits program for Phillips Medisize which not only provides high-end real estate services, but will save employees thousands of dollars, out-of-pocket upon a successful closing.
John and Becky Durham of the Durham Executive Group are top selling REMAX Relocation REALTORS® with offices in Hudson, WI and Woodbury MN. They live, work and play in Western Wisconsin and would love to show you what makes this area such a wonderful place to live. If you wish to search for homes contact John and Becky Durham or use our MLS search function as we would be happy to schedule a showing for you, your friends, and family who may be considering a move here.
Career Opportunities
Are you interested in career opportunities within Phillips Medisize, an ever-expanding global company in Hudson, WI? Click here to see all of the openings across departments ranging from engineers and skilled maintenance to finance.
John and Becky cannot wait to meet our new friends and neighbors!
Presented by John and Becky Durham, Durham Executive Group
RE/MAX Results
———-
Email Us Today: john@durhamexecutivegroup.com
Website: www.durhamexecutivegroup.com
Phone: (651) 231-2191
———-
Follow Us!
Facebook: https://www.facebook.com/DurhamExecutiveGroup/
Instagram: https://www.instagram.com/durhamexecutivegroup/
LinkedIn: https://www.linkedin.com/in/durhamexecutivegroup