Wisconsin Department of Public Instruction (DPI) recently released its annual school report cards. Hudson WI Schools achieved an overall score of 82.2, putting the district in the "Exceeds Expectations" category, earning it four of five stars. That is up from last year's overall score of 78.5.
District Superintendent Nick Ouellette says,
Those buildings include Hudson Prairie, River Crest and EP Rock elementaries, Ouellette said.
The report cards are only one way the district monitors success.
DPI's district report cards focus on four areas:
Student achievement: Focusing on English language arts and mathematics achievement.
District growth: Focusing on English language arts and mathematics growth.
Closing gaps: Focusing on English Language Arts and mathematics achievement gaps, and graduation rate gaps.
On-track and postsecondary readiness: Focusing on graduation rate, attendance rate, third grade English language arts achievement, and eighth grade mathematics achievement.
Hudson, WI is a wonderful place to live and raise a family. Quality schools in Hudson is one of the primary reasons people choose to live in Hudson. Watch our video to learn more about living in Hudson, WI.
Hudson WI is a charming community nestled on the Eastern bank of the scenic St. Croix River. A small town feel with all the conveniences of a thriving suburb…
Presented by: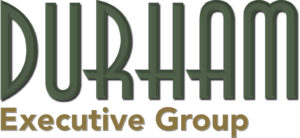 ———-
Phone: (651) 231-2191
———-
Follow Us!
Facebook: https://www.facebook.com/DurhamExecutiveGroup/
Google+: https://plus.google.com/u/0/b/107940304390027539731/107940304390027539731
Instagram: https://www.instagram.com/durhamexecutivegroup/