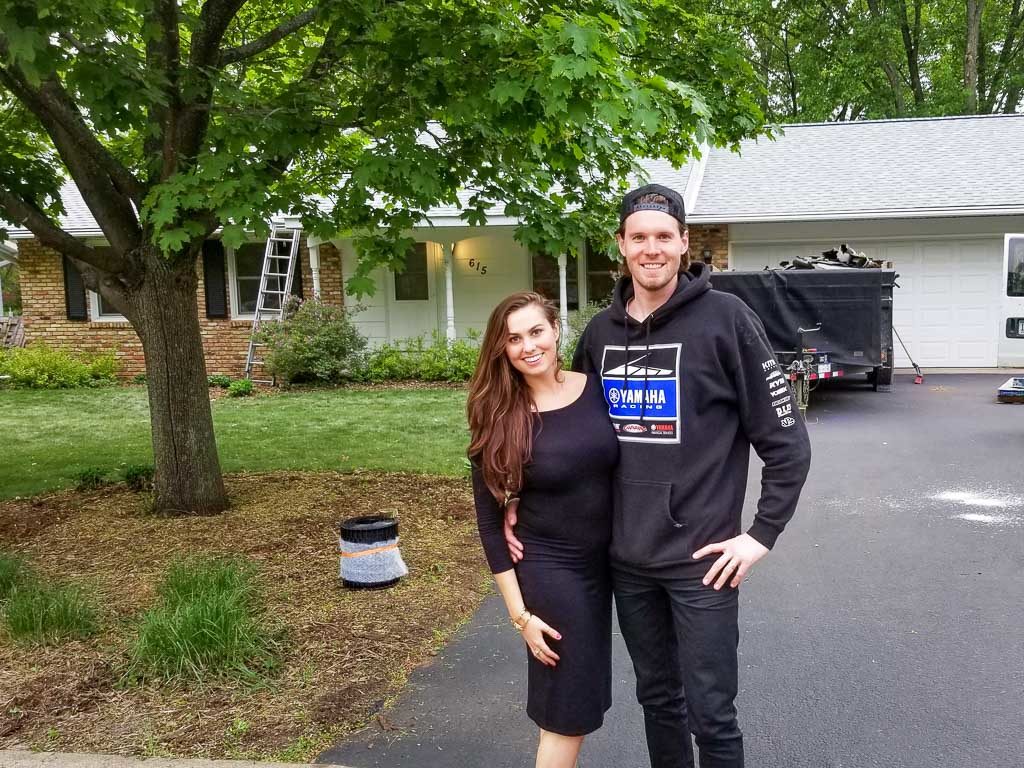 The Hudson, WI real estate market is very competitive right now for first time home buyers. Our buyers wanted a single family home in a quiet neighborhood in Hudson, with 3 bedrooms, 2 bathrooms, 3-car garage. Relocating from the MN side of the river, they love Hudson's charming, historic downtown, small town vibe, and great restaurant and entertainment options. Finding a home with this wish list in their price range was a challenge.
Here's the market our first time home buyer clients faced*:
Only 43 new listings hit the Hudson market with their criteria in April 2018 (down 27% from last year)
Home prices are rising, up 2.9% for a home like they wanted
Homes that met their criteria were selling at or above list price
This means there is competition for the best homes. A lot of competition.
Multiple offer situations are common right now for homes priced under $300,000, which is sometimes a scary situation for first time buyers. But we are delighted to announce that we helped them submit the winning offer on this lovely 3 bedroom rambler. Not only does it have 3 bedrooms and 2 bathrooms, and a finished lower level, it has a separate 1-car garage giving them that 3 car garage they wanted! And this 1972-built home has tons of upgrades, including an on-trend white kitchen with Corian countertops, updated bathrooms, newer Pella windows, maintenance-free deck, and, as you can see from the photo, a brand new roof and Leaf Guard gutters!
We love working with first time home buyers and relocating families!
We take the stress out of the home buying process. With our experience and negotiation strategies, first time home buyers can be confident that they are getting the best price and terms when they purchase a home. We walk them through the process, step by step, and take on the negotiations and paperwork.
Did you know that when you relocate, you can choose the agent you work with?
That's right! You don't have to work with the one your new employer recommends. You have a choice! If you are considering relocating to Hudson, WI, let John and Becky Durham help you with your move. They are accredited relocation agents and work with all relocation services and local employers. We live and work in Hudson, and would be delighted to show you around and tell you all about why we love living in Hudson, WI.
Watch our video to learn more about our relocation real estate services!
*According to Infosparks (The Twin Cities MLS data provider)
Durham Executive Group
Email Us Today: john@durhamexecutivegroup.com
Website: www.durhamexecutivegroup.com
Phone: (651) 231-2191
———-
Follow Us!
Facebook: https://www.facebook.com/DurhamExecutiveGroup/
Google+: https://plus.google.com/u/0/b/107940304390027539731/107940304390027539731
Instagram: https://www.instagram.com/durhamexecutivegroup/