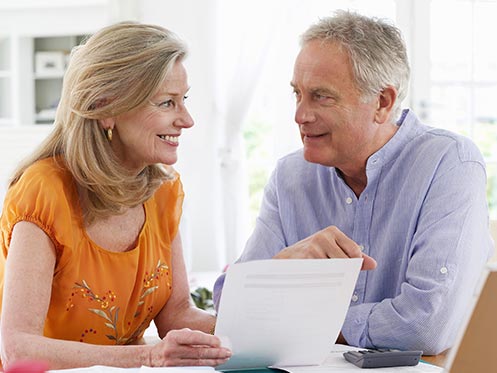 FREE CLASS – Baby Boomers – 'Rightsizing' My Home for My New Lifestyle
Downsizing isn't the right word. We prefer the term 'Rightsizing', which means moving to a home that fits. It may not be smaller. It may actually be bigger. The key thing is that your new home's square footage has the proper layout and features with the ideal location for the life you wish to lead as you head into retirement. John and Becky Durham are RE/MAX Results Realtors in Hudson, WI and Woodbury, MN and offer this FREE CLASS to help you decide if 'Rightsizing' your home is 'Right' for you.
You have been dreaming of retiring, and you have big plans. Does your current home help you achieve those plans, or would you be better able to realize your dream retirement lifestyle by finding a home that is a better fit?
What is Your Retirement Lifestyle Dream?
Golf Course Communities
Lake Homes and Riverfront Homes
Senior/55+ Communities
Condos, Town Homes, and Association Maintained Communities with Amenities
One Level Living
Closer to Adult Kids and Grand Kids
Warmer Climate or Another State or City
Want a Smaller, Less Expensive Home to Stretch Your Retirement Savings
Freedom to Travel or Enjoy Hobbies
Room to Entertain Family and Friends
The Real Estate Market is Different Today
Buying and selling real estate is different that it used to be. If it's been many years since you have purchased or sold a home, you should know that today's home buyers have higher expectations of homes, especially in higher price ranges. John and Becky Durham recognize that to finance your dream retirement, you need top dollar for your current home. So how do you attract buyers and get a great price for your current home, and get the right fit for your next home? In this class, we will discuss:
determining if now is the right time to sell your home
how to obtain the best sale price for your home in today's market
options for purchasing your next home (condo, town home, single family, lake home, new construction, main level living, etc.)
whether to start looking prior to selling or after you sell your home
Additionally, we will look at the many housing options for active seniors and show you properties available in the Greater Twin Cities Metro and surrounding communities, including Western WI. Our classes are usually small enough that we tailor each class to YOUR needs and questions!
Cost: FREE!
Choose Hudson, WI or Woodbury, MN
Hudson, WI
or
Woodbury, MN
This real estate class is offered FREE! When you take our classes, there is no obligation to use our real estate services (although we would be delighted to represent you in your real estate transaction.) This class is available only to consumers who are not under contract with another real estate agent.
John and Becky Durham, RE/MAX Results Realtors
Becky Durham is a designated SRES® (Seniors Real Estate Specialist®) with advanced training and experience working with seniors housing options in Hudson and River Falls in Wisconsin, and Woodbury and Stillwater in Minnesota.
John Durham is a designtated CLHMS® (Certified Luxury Home Marketing Specialist®) with advanced training and demonstrated success in the marketing and selling of luxury homes in Hudson and River Falls in Wisconsin, and Woodbury and Stillwater in Minnesota.