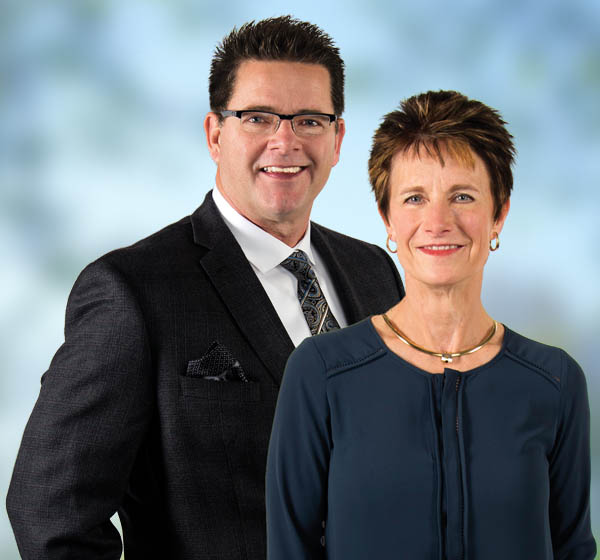 John and Becky Durham – Best Realtors® in Western WI, and Eastern MN
John and Becky Durham are a husband/wife team widely considered by many to be one of RE/MAX Results best REALTORS®. They are uniquely qualified with unmatched real estate expertise and education. In addition to helping John with real estate, Becky is also the Corporate Training Manager for RE/MAX Results where she performs 100+ training sessions annually educating and training 1,400 to 1,500 Realtors. They are top selling and luxury home marketing REALTORS®. Whether you are buying or selling a home, they are able to give you the time and attention you deserve. With 40+-years of combined real estate experience, John and Becky are committed to serving their clients' evolving needs. They specialize working throughout Western WI & Eastern MN with much of their business in the Hudson WI, Woodbury MN, and Stillwater, MN areas.
Buying or selling a home is the biggest financial decision most of you will make in your lifetime. You can trust John and Becky Durham to help you do it right!
John has received advanced training as a licensed BROKER in Wisconsin, as well as Minnesota. John is also a Certified Luxury Home Marketing Specialist (CLHMS).
Becky is a licensed Real Estate Agent in Wisconsin, and Minnesota. She also is an Accredited Staging Professional (ASP), and a Senior Real Estate Specialist (SRES). She is also the Corporate Training Manager for the world's largest RE/MAX franchise at RE/MAX Results.
Having lived and worked in the Twin Cities Metro area and Western Wisconsin for over 40 years, John and Becky are proud to call this area home. They live in the St. Croix River Valley and have 2 grown daughters and several grandchildren. They are philanthropists and active volunteers in their community and enjoy boating, exercise, travel, and exploring new restaurants. Hobbies include reading, sewing, flower gardening and lawn care, woodworking, stain glass, lamplighting, and fused glass art.