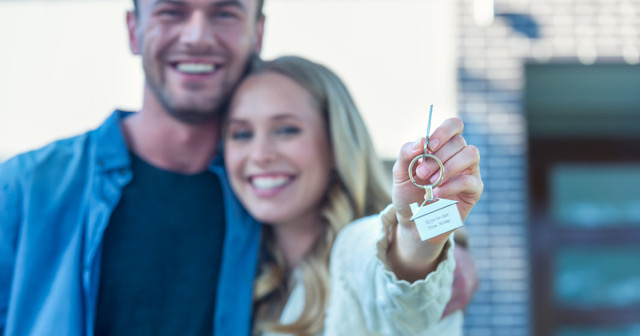 First Time Buyers Class in Woodbury, MN & Hudson, WI
Buying a home is the biggest financial decision most American's make. It can be scary. In addition to the maze of paperwork and regulations involved, it's important to realize that today's real estate market Hudson WI and Woodbury, MN and surrounding areas is very competitive.
Home inventories at record low levels
Multiple offer situations are common
The best homes often sell very quickly, within days or even hours of listing
Home prices have increased, and mortgage interest rates are increasing
First-time home buyer financing programs are available
John and Becky Durham, REMAX Results agents in Hudson, WI offer a FREE CLASS to help you understand the home buying process so you can make the right decisions. This course will focus on financial aspects of purchasing a home and the home buying process.
Our first time home buyer class will discuss:
Expectations: Your budget, wish list, and real estate market realities in your desired area
Home buying process explained, from pre-approval to close
Obtaining a mortgage (selecting a lender, working with a loan officer, paperwork & documentation required, mortgage pre-approval letters)
Down Payment Assistance and loan programs available
The true cost of home ownership (closing costs, principal, interest, taxes, insurance, assessments, maintenance, etc.)
Setting up a search criteria for your dream home
Home showings, finding YOUR home, making a strong offer (without paying too much!)
Purchase agreements, inspections, appraisals, home warranties, title search, earnest money, 3-day waiting period
Pitfalls, red flags, and warning signs to watch for
How to choose the right real estate agent to represent you, and why you NEED an experienced, capable agent (not just your friend's cousin)
Cost: FREE!
When: Tuesday, April 3rd, 6:30 pm – 8:00 pm
Where: RE/MAX Results in Hudson, WI – 375 Stageline Rd., Ste 200, Hudson WI 54016
or
When: Thursday, April 5th, 6:30 pm – 8:00 pm
Where: RE/MAX Results in Woodbury, MN – 604 Bielenberg Dr., Ste. 100, Woodbury, MN 55129
Space is limited. Pre-registration is appreciated. Register HERE or register by phone by calling Becky Durham at (651) 231-2192.
These free real estate classes are offered to consumers who are not under a signed contract with another agent. When you take our classes, there is no obligation to use our services, although we would be delighted to represent you in your real estate transaction. These classes are not available for real estate professionals or loan officers.
About John and Becky Durham:
John Durham is a Certified Luxury Home Marketing Specialist®, a professional designation requiring advanced training and demonstrated success in marketing and selling luxury properties. John is a licensed real estate BROKER in MN & WI, with training and experience far beyond that of a REALTOR®.
Becky Durham is an Accredited Staging Professional® and offers her staging services to all her listing clients. Becky is also a certified Seniors Real Estate Specialist® with advanced training and experience to offer compassionate and dedicated service to seniors and their families as they transition to senior housing options. Becky is a licensed REALTOR® in MN & WI.
John and Becky enjoy working with first time home buyers, and are also experienced educators. Both possess Bachelor of Science degrees in Education, and continued their education to receive their Master's degrees. Becky worked in higher education for many years while John worked as an executive and trainer in business and industry prior to entering the field of residential real estate. They love to work with home buyers and sellers in all price points and stages of life, from first time home buyers to downsizing baby boomers and seniors. John and Becky enjoy serving the community by offering their real estate expertise in the form of these FREE home buying and selling classes.
Durham Executive Group
———-
Email Us Today: john@durhamexecutivegroup.com
Website: www.durhamexecutivegroup.com
Phone: (651) 231-2191
———-
Follow Us!
Facebook: https://www.facebook.com/DurhamExecutiveGroup/
Google+: https://plus.google.com/u/0/b/107940304390027539731/107940304390027539731
Instagram: https://www.instagram.com/durhamexecutivegroup/