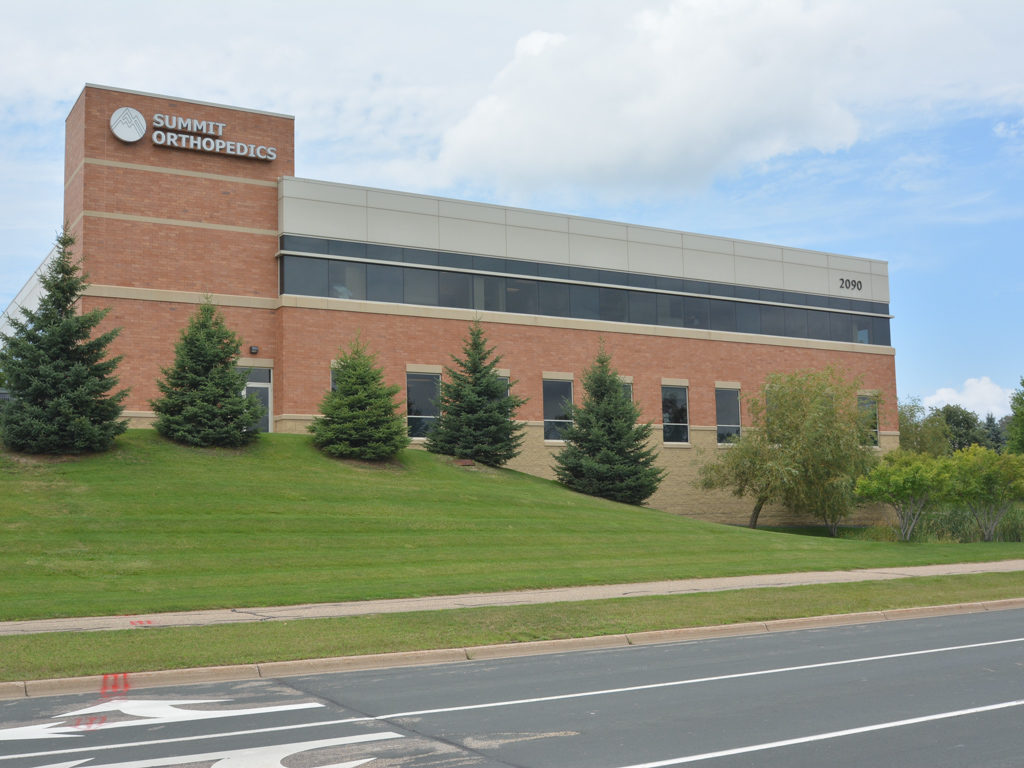 Summit Orthopedics in Woodbury, MN offers a convenient locations with a variety of services, including Woodlake OrthoQUICK clinic, which offers daily walk-in care.
One of Summit's flagship locations, Woodlake Center is located on the northwest corner of 494 and Lake Drive in Woodbury, Minnesota. Built exclusively for orthopedic care, Woodlake Center experts diagnose the full spectrum of bone, joint, and muscle conditions and injuries. When you need to be seen immediately, the Woodlake OrthoQUICK clinic offers daily walk-in care.
Summit Orthopedics also has a facility at HealthEast Sports Center (formerly Bielenberg Sports Center), with not only a clinic, but a therapy facility where anyone can take fitness classes!
As avid fitness enthusiasts, we are excited to see what Summit Orthopedics is offering the Woodbury community at HealthEast Sports Center. We are also top selling Woodbury, MN realtors and stand ready to serve Summit Orthopedics staff and patients with buying or selling a home in Woodbury.
To learn more about Woodbury, MN, watch our video!
Durham Executive Group
———-
Email Us Today: john@durhamexecutivegroup.com
Website: www.durhamexecutivegroup.com
Phone: (651) 231-2191
———-
Follow Us!
Facebook: https://www.facebook.com/DurhamExecutiveGroup/
Google+: https://plus.google.com/u/0/b/107940304390027539731/107940304390027539731
Instagram: https://www.instagram.com/durhamexecutivegroup/