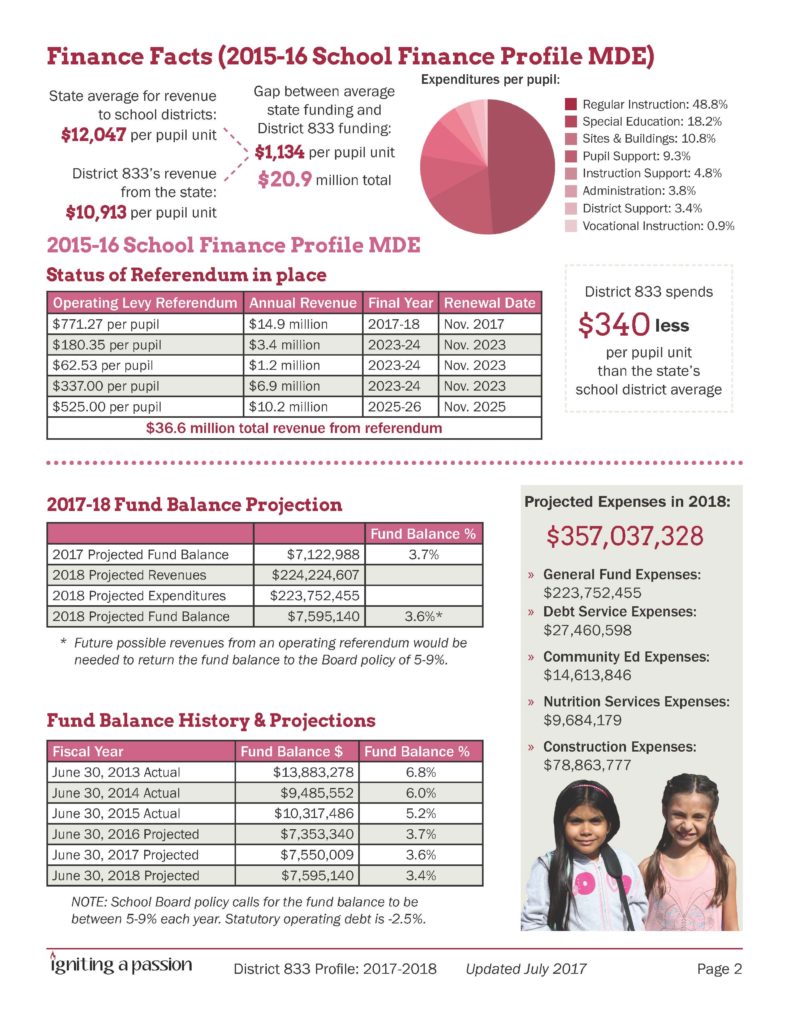 With a huge new home construction boom in Woodbury, MN, it is not unexpected that South Washington County Schools (Dist. 833) will feel the effects. A new Oltman Middle School is currently under construction, and the district is currently undergoing the process of reorganizing the boundaries for the middle schools.
We always find it interesting to know about the school districts in the communities in which we specialize our real estate business. The quality of the school district in a community has a direct reflection on property values. The better the schools, the higher the home values, and the faster homes sell as home buyers strive to be in communities with good schools. Communities with good schools also usually have less crime, which is also a desirable criteria for home buyers.
We came across this infographic from the website of South Washington County Schools and thought you might also find it interesting to know how District 833 budgets and spends. You can see the District 833 Profile 2017-18.
We are John and Becky Durham, top selling RE/MAX Realtors in Woodbury, MN. Woodbury, MN is one of our favorite communities. It has been nationally recognized by multiple organizations as an ideal community in which to live and raise a family. To learn more about Woodbury, click HERE.