Sell your Woodbury, MN luxury home for 3-5% more with Durham Executive Group's high-tech real estate marketing!
We offer industry-leading, high-tech Woodbury, MN luxury home marketing that puts your home ahead of the competition:
• 3D dollhouse virtual reality luxury home tour
• 360˚ photography
• Floor plan graphic
• Twilight/dusk photography for a high-end look
• Aerial photography
• Custom website dedicated to your Woodbury, MN luxury home, with your address as the URL
• Complimentary luxury home staging with hi-tech virtual staging options
• Engaging multi-platform online marketing, with your Woodbury MN luxury home featured on over 900 real estate websites, social media and blogging campaigns
• In-house graphic designer/digital luxury marketing expert on staff
• Designated Certified Luxury Home Marketing Specialist®- Advanced marketing and negotiation strategies to get you the best price and terms when you buy or sell a luxury home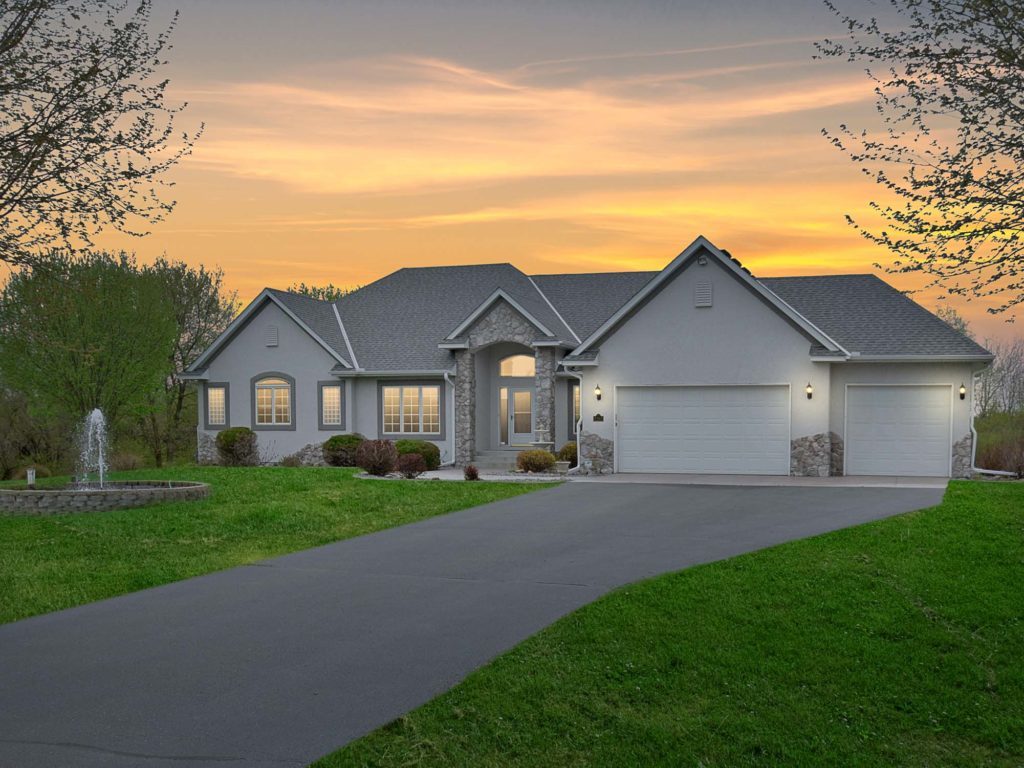 Superior service = higher sale price
All our clients receive our best service, regardless of list price. We offer you more for the same commission as other real estate agents. We create a customized marketing plan for each client, tailored to your needs and your goals. We give our promises to you in writing, so you can feel confident you are receiving the very best services available. Browse our website more to search for homes and learn more about our comprehensive Woodbury, MN luxury home real estate marketing.
John and Becky Durham are top-selling, award-winning REALTORS® licensed in MN & WI, serving the communities of Woodbury, MN and surrounding – including Afton, Bayport, Cottage Grove, Grant, Lake Elmo, Mahtomedi, Oakdale, Stillwater, and West Lakeland. As a husband and wife real estate team, they work together side-by-side with each client, meaning you get two agents for the price of one. John and Becky are always working for you to ensure you receive the very best representation in your real estate transactions!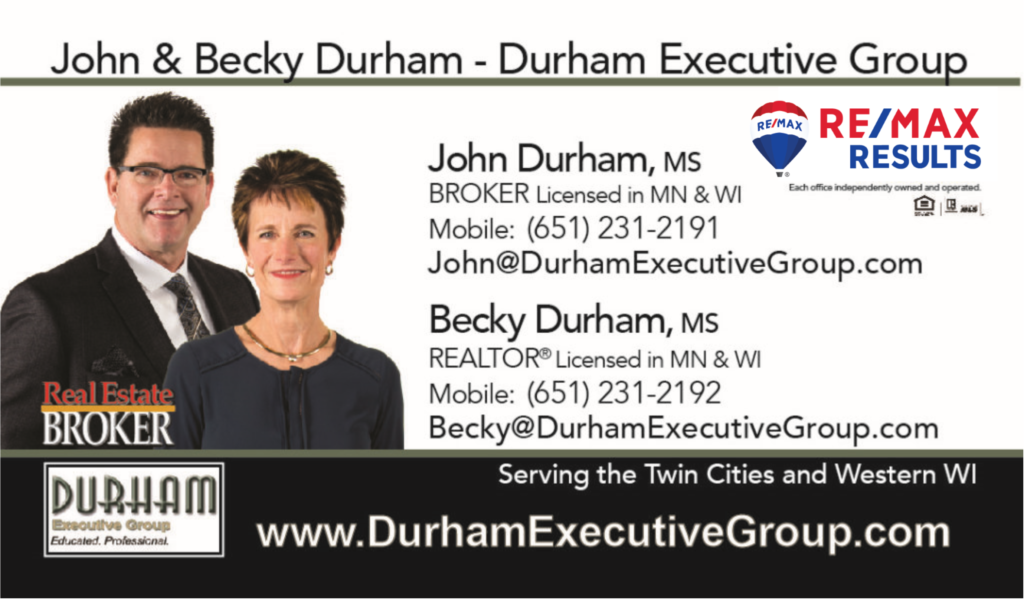 Contact John and Becky to learn more about their comprehensive real estate services:
Twitter: https://twitter.com/group_durham