South Washington County Schools, the school district serving most of Woodbury, MN students, is once again leading the state in student achievement
South Washington County Schools' graduating class of 2018 once again outperformed the state on the ACT, a college entrance test. The average composite ACT score for last June's District 833 graduates was 22.4, compared to the state average of 21.3. District 833 and Minnesota also scored higher than the national average of 20.8. District 833 students earned the highest average score in reading of 22.7. The average score for mathematics was 22.4, science was 22.3 and English was 21.6.
Five students from District 833 have also earned the maximum ACT score of 36!
ACT scores can also be used to determine how many students are ready to pass a first-year college-level course. Using this measurement, District 833 students scored higher than Minnesota averages for each subject. The chart below shows the percent of students who met college readiness benchmarks from District 833 compared to the Minnesota average.
The State of MN now provides for all high school juniors to take the ACT test at no cost.
Woodbury, MN is recognized nationally as one of the best places in the United States to live and raise a family.
Watch our video to learn more about relocating to Woodbury, MN.
Presented by: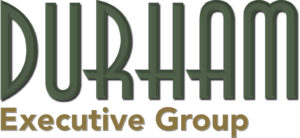 ———-
Phone: (651) 231-2191
———-
Follow Us!
Facebook: https://www.facebook.com/DurhamExecutiveGroup/
Google+: https://plus.google.com/u/0/b/107940304390027539731/107940304390027539731
Instagram: https://www.instagram.com/durhamexecutivegroup/
LinkedIn: https://www.linkedin.com/in/durhamexecutivegroup