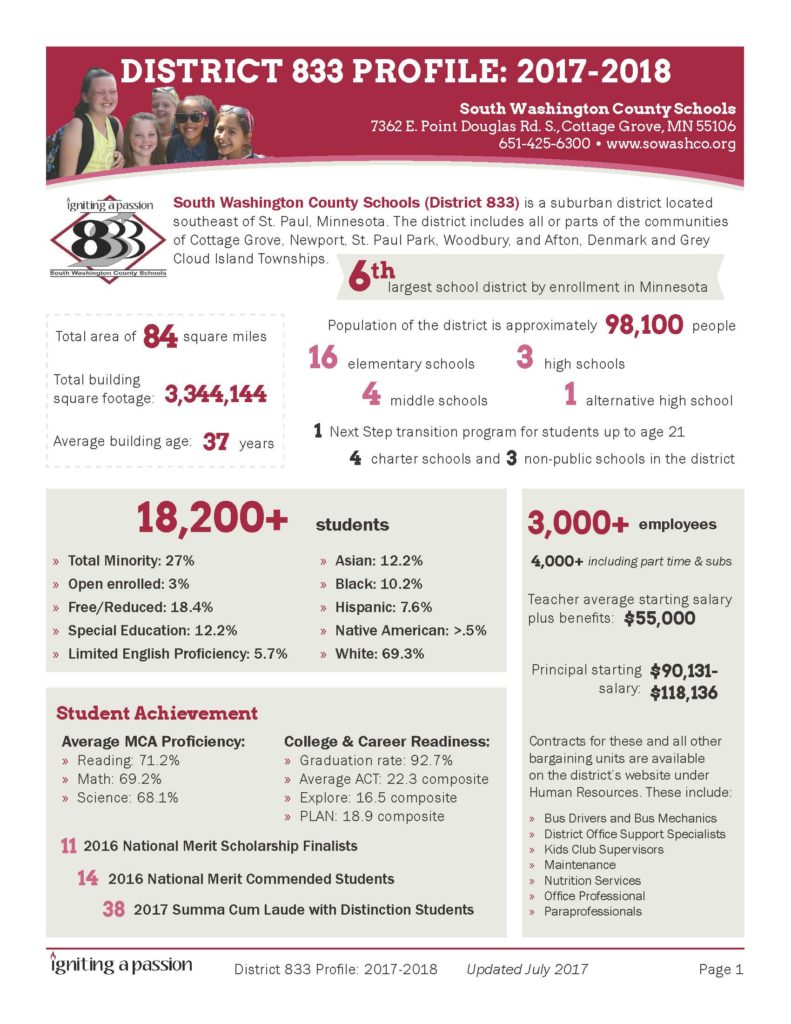 South Washington County Schools District 833 is considered to be one of the best school districts in Minnesota. 92.7% of students graduated in 4 years, compared to 82.2% statewide (reported by Star Tribune 2/4/2017)
The infographic above, created by District 833, shows a number of interesting facts about South Washington County Schools. With 3 high schools, East Ridge High School, Park Cottage Grove High School, and Woodbury High School, SoWashCo Schools serves 18,200 students. Read the full District 833 Profile 2017-2018.
We are John and Becky Durham, RE/MAX Results agents in Woodbury, MN. We specialize in Woodbury, MN real estate. The fine public schools are one of the things we love best about Woodbury. To learn more about Woodbury, visit the Woodbury Community page on our website!