Woodbury, MN Residents Invited to Welcoming Party
New Woodbury, MN residents are all invited to attend a free Welcoming Party!
Residents who have moved into a new Woodbury, MN home between the dates of January 1, 2018, and January 1, 2019 are invited to attend a free New Resident Welcoming Party, sponsored by the City of Woodbury, Kraus-Anderson Construction and Xcel Energy.
Thursday, May 2 from 5:30 to 8 p.m.
Indoor Field House at the HealthEast Sports Center, 4125 Radio Drive, Woodbury, MN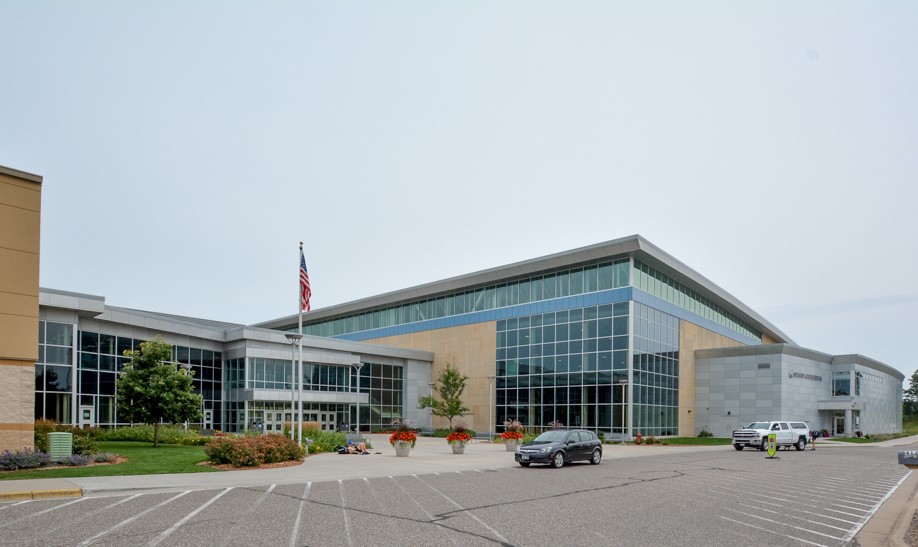 There are many services and resources available from the city of Woodbury, MN that not all residents may be aware of. It is part of the City Council's initiative to foster an inclusive and welcoming community by providing this type of information. In addition, the event is a great chance for new residents to receive information from non-profits that are having an important impact on the Woodbury area.
There are a variety of games and activities available that evening, including:
Multiple inflatables and bounce houses, and other kids' activities
Yard games and a golf activity
Trinket giveaways
Meet with community non-profit organizations
Tour an Xcel Energy Tiny Home
Door prize drawing
Meet me and other members of the Woodbury, MN City Council
Meet with city staff and learn more about parks and recreation, public safety, development, communications and utility billing
Concessions for sale at the HealthEast Sports Center Cafe
Questions about this welcoming event should be directed to Megan Beck, communications specialist for the City of Woodbury, at 651-714-3525 or megan.beck@woodburymn.gov.
———-
Find our blog helpful? Check back frequently for more news about the Woodbury, MN and East Twin Cities real estate market and community news.
John and Becky Durham are top selling Minnesota and Western WI real estate agents with Durham Executive Group and RE/MAX Results who continually bring in new residents to the Woodbury, MN community and surrounding areas. As Accredited Relocation Agents, they serve clients relocating to Woodbury, MN from all over the world. John and Becky Durham specialize in selling and marketing luxury homes but are proud to work with clients in all price points and stages of life, from first time buyers to downsizing empty nesters.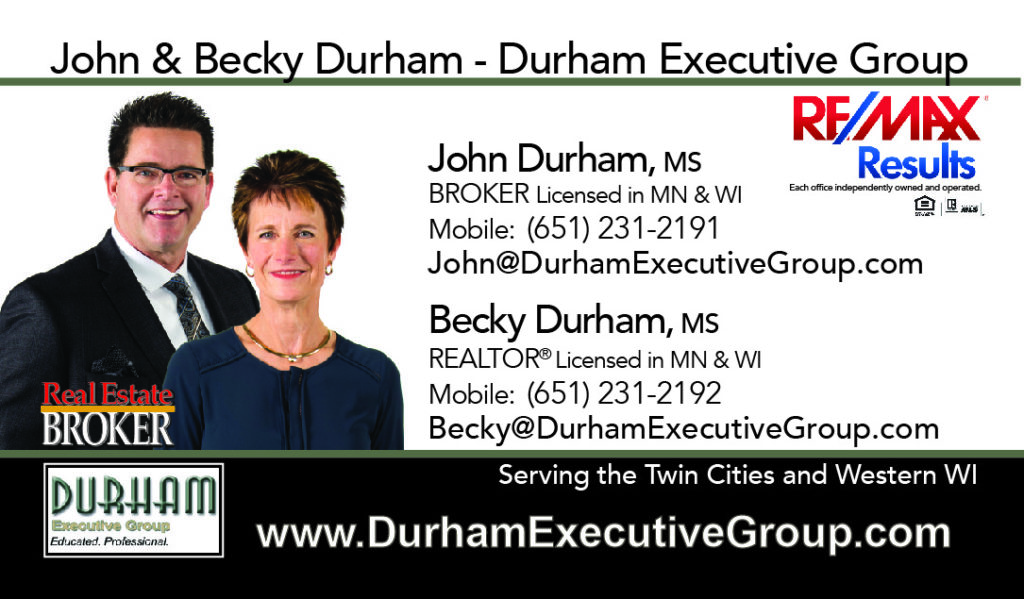 Presented by John and Becky Durham, Durham Executive Group
RE/MAX Results
———-
Email Us Today: john@durhamexecutivegroup.com
Website: www.durhamexecutivegroup.com
Phone: (651) 231-2191
———-
Follow Us!
Facebook: https://www.facebook.com/DurhamExecutiveGroup/
Instagram: https://www.instagram.com/durhamexecutivegroup/