Is 2019 the year to buy a home?
The Woodbury, MN home market heats up before the weather does! Listings begin to hit the market soon after the new year. A few things to watch for in 2019:
Demand for Homes:
Woodbury, MN is a very desirable community, and we expect demand for homes to remain strong. The greatest competition for buyers will be for Woodbury homes priced under $400,000.
Interest Rates:
A slight rise in interest rates are expected to stabilize home prices in Woodbury. This is a good thing for home buyers. Interest rates remain historically low.
Home Prices:
We expect home prices to stabilize as mentioned above (with modest increases), but not just because of the slight rise in interest rates. Woodbury new construction homes are helping to meet the demand. Many Woodbury homeowners are no longer underwater in their mortgage and can afford to sell, which will also offset demand. Even if Woodbury home prices go up in 2019, rents are also increasing. It may actually be more economical to buy a home rather than rent in 2019!
Down Payment Assistance:
Down Payment Assistance programs are available for those who qualify. You would be surprised how easy it is. We have several trusted mortgage brokers with a variety of banks that we trust to whom I can refer you. If you have your own mortgage broker, that's great! We can help you work with them to get plugged in to Down Payment Assistance programs with your broker.
Presented by: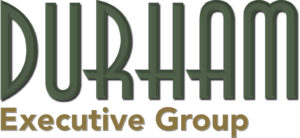 ———-
Phone: (651) 231-2191
———-
Follow Us!
Facebook: https://www.facebook.com/DurhamExecutiveGroup/
Google+: https://plus.google.com/u/0/b/107940304390027539731/107940304390027539731
Instagram: https://www.instagram.com/durhamexecutivegroup/
LinkedIn: https://www.linkedin.com/in/durhamexecutivegroup