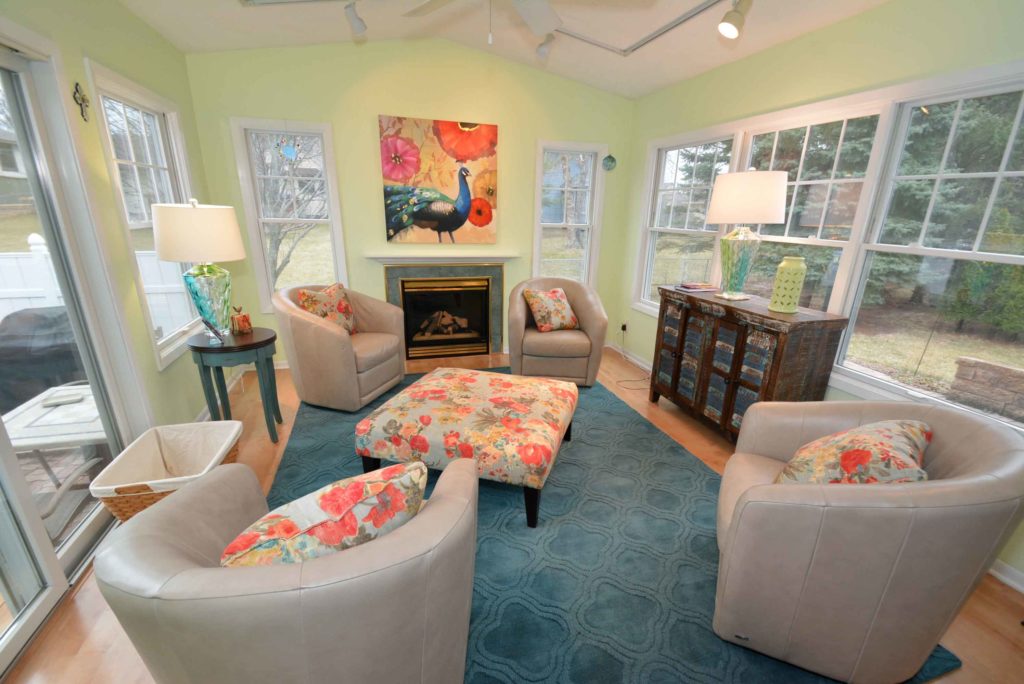 Every seller wants to get top dollar when they sell their home. Here are a few tips to get the best price for your home and sell it quickly:
1. Staging Matters!
Homes that don't show well, don't close well. Is your home 'taste specific' or dated? Love your collection of cow figurines in the living room and sponge painting in the kitchen? Closets bursting with stuff? Dark or outdated colors, worn out finishes, dirty windows and bulging closets are turn-offs for buyers.
Buyers want neutral, clean and in good condition. Pick one neutral color and paint the whole house that color. You may not love it, but buyers will love the clean, uniform look. And you'll save money by buying a 5 gallon bucket of paint over a gallon of 5 different colors.
Purge and paint is your directive. You will likely be rewarded with a quicker sale and a higher price. Becky is a Accredited Staging Professional and offers her staging advice FREE to all her clients. She can help you with paint color choices, furniture placement, and decluttering strategies.
We also offer virtual staging!

2. The market sets the price, not the seller.
You may 'need' to get a certain price for your Woodbury, MN home, but if the market doesn't support that price, you won't get it. Period. You may not like what your agent is telling you, but a really good agent will tell you the truth about your home, then show you comparable homes and explain to you an appropriate pricing strategy.
In most instances, the strategy of pricing high to get a better offer backfires, and sellers are finding their homes languishing on the market while appropriately priced homes nearby are selling within a few weeks or even days.
And here's the most important thing to know if you are considering asking for more than your real estate agent recommends: your home might not appraise at a higher price. Banks are simply not writing loans for overpriced homes. Remember the recession? Overpriced real estate is what got us into that mess. If a bank won't write the loan, the deal will fall through. There is nothing your real estate agent can do about this. You will have to accept that you are asking too much for your home and either renegotiate the deal, or let the deal fall through. Either way, you will probably have to lower the price unless you are lucky enough to find a cash buyer.
3. Small updates and repairs may mean big returns later.
An outdated home or a home in disrepair not only gets a lower price, but you may not even get buyers to come look at it.
Today's buyers in Woodbury, MN have neither the time or talent to DIY and most often do not want a fixer-upper. Investing in the repairs and updates now may mean you sell faster for a higher price.
Some examples of big time returns for not a lot of money: New front door, new faucets, new carpets, new paint, new light fixtures, windows washed, trimmed trees and bushes, new mulch in landscaping beds. Some higher priced renovations may also be worth the money if they are in poor condition: New furnace/AC, solid surface countertops, new appliances, new roof, new bathroom vanity. Ask your real estate agent for their recommendation on whether you need to do these prior to listing. Note: Full kitchen and bath renovations rarely make good financial sense. Stick to smaller, cosmetic updates.
4. Remember real estate is a local business.
The national news reports that prices are up, but what does that mean for your type of home in your neighborhood? Not much, really. Again, a savvy agent will be able to tell you about your current market and how your home fits into it.
John and Becky Durham are top selling Realtors with REMAX Results in Woodbury. They would be delighted to meet with you to tell you more about their comprehensive real estate services. Contact John and Becky today!
Durham Executive Group
Email Us Today: john@durhamexecutivegroup.com
Website: www.durhamexecutivegroup.com
Phone: (651) 231-2191
———-
Follow Us!
Facebook: https://www.facebook.com/DurhamExecutiveGroup/
Google+: https://plus.google.com/u/0/b/107940304390027539731/107940304390027539731
Instagram: https://www.instagram.com/durhamexecutivegroup/