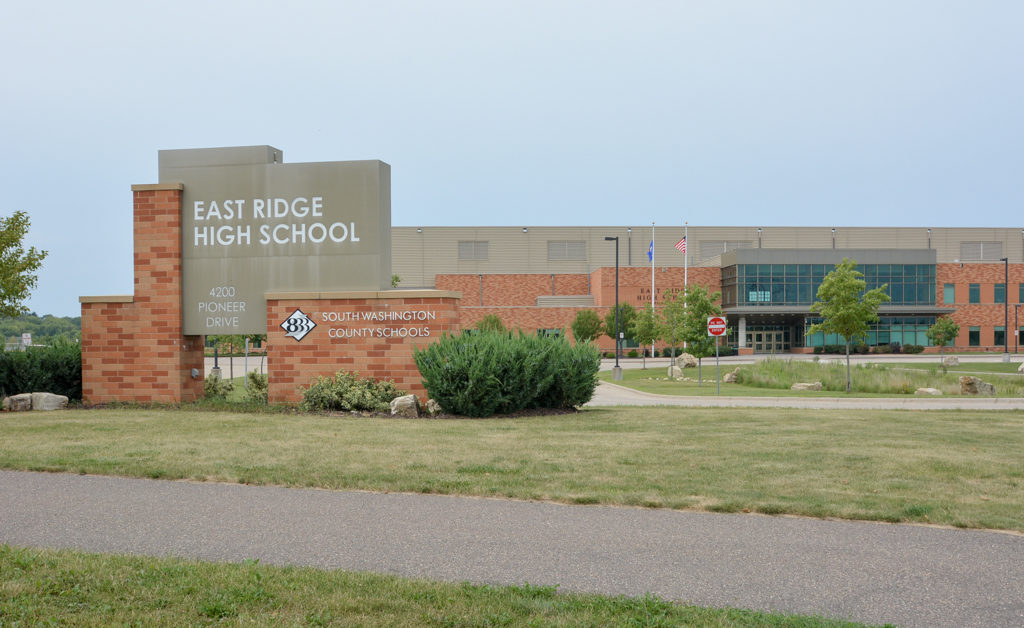 East Ridge High School in Woodbury, MN is the newest high school in the South Washington County School District. Opened in 2009, East Ridge High School serves over 1,800 students in grades 9-12. A few things to note about East Ridge High School:
82% of the staff possess master's degrees
Average Student ACT Score: 22.3 Composite
ERHS Robotics Team won the MN state tournament in 2017 and attended the World Championship
Five ERHS Speech Team members went to Nationals
Woodbury is one of our favorite communities and we find many of our buyer clients wishing to be within the attendance boundaries for East Ridge High School. It is definitely a selling point for a home in Woodbury, however we always feel in necessary to caution home buyers that these attendance boundaries are subject to change, and do every couple of years. You see, Woodbury is a community with a lot of farm land and a long range plan to turn it into housing developments. The City of Woodbury's Comprehensive plan calls for nearly 10K new homes to be built in Woodbury between 2007 and 2020. Obviously with the recession those plans got off to a slow start, but the housing market has recovered, and Woodbury is on it's way to meeting its goal with the addition of new neighborhoods like;
Summerlin
Compass Point
Southridge
Twenty-One Oaks
Bailey Lake
Ashton Ridge
With this new population growth, students will be moved around as new schools are built to accommodate that growth. In fact, the district is currently working to create a new middle school boundary plan as the new Oltman Middle School is now under construction. This new school, located in Cottage Grove, will seat 1,300 students from Woodbury, Cottage Grove, Newport, and St. Paul Park. The former Oltman Middle School in St. Paul Park is being renovated to house Nuevas Fronteras, District 833's Spanish Immersion program.
To learn more about Woodbury, MN, visit our Woodbury Community Page on our website!