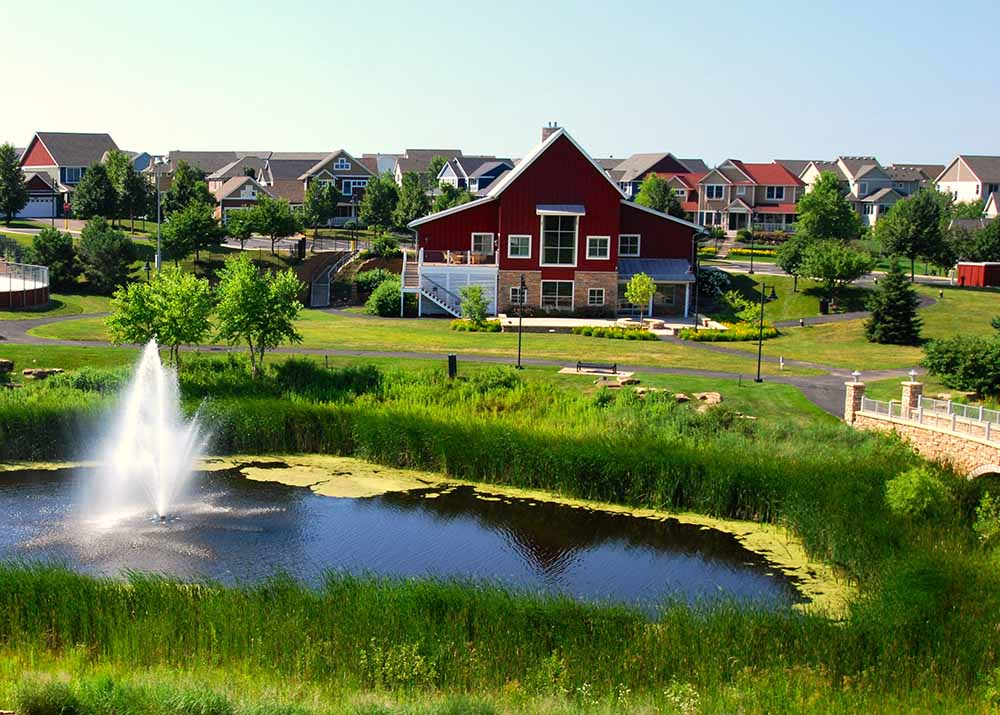 Woodbury MN is one of America's most desirable cities and has won numerous awards for its appeal. It is arguably one of the best cities in Minnesota in which to raise a family. Woodbury MN offers excellent schools, including Woodbury High School, East Ridge High School, and nationally ranked Math & Science Academy. Ample recreation opportunities in Woodbury keep residents connected and active, with Bielenberg Sports Center as the crowning achievement in the Woodbury parks system. Bielenberg Sports Center offers a large indoor soccer facility, 2 indoor sheets of ice, an outdoor refrigerated ice rink, and acres of sports fields for football, baseball, softball, lacrosse, and soccer. It also includes a splash pad and an adapted playground for special needs children.
One of our favorite neighborhoods in Woodbury is Stonemill Farms. We call it Woodbury MN's most popular neighborhoods because of all the amenities it offers residents. The Stonemill Farms community center offers residents a gym, community room with a full kitchen and fireplace, theater room, and more. Outdoor spaces include a community pool and playgrounds for summer enjoyment, and a lighted skating rink in the winter. Community events throughout the year bring neighbors together.
Watch our video to learn more about Stonemill Farms! If you would like to learn more about homes for sale in Stonemill Farms, contact John & Becky Durham (651) 231-2191.