Searching for a home in Stillwater, MN has never been easier!
Becky and John Durham are pleased to offer multiple ways to search for a new home in Stillwater, MN.
Download our mobile app
Our mobile app is perfect for home buyers on the go. It allows you to:
Save your favorite homes.
Search for homes based on your commute.
Narrow down search results by drawing in your desired area.
Point your phone at a listed home using Results Radar and review the listing info and photos.
Have questions or want to request a showing? We are one button away.
Our website allows you to create a custom search so you can find exactly what you're looking for and schedule a private showing!
Search by:
Location by city, county, or neighborhood
Location on a map
Desired features (price range, square footage, bedrooms)
School District
Waterfront, Hobby Farm, Golf Course, etc.
Save searches so you can keep up with the latest listings to your desired area
Custom MLS Portal Alerts from John and Becky
We would be delighted to set you up to receive automatic email alerts when a home meeting your criteria hits the market!
Instant notifications when listings become available
Targeted to your wish list
Access to the latest market information
Contact Becky and John and they'll set you up for your custom Stillwater, MN home search!
Historic Stillwater, MN is one of the best cities in Minnesota. Watch our video to learn more about Stillwater!
Stillwater MN is a historic town located 20 miles northeast of downtown St. Paul. Great schools, shopping, a variety of housing options, and a small town fee…
Presented by: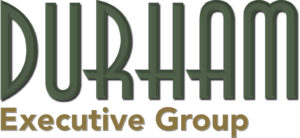 ———-
Phone: (651) 231-2191
———-
Follow Us!
Facebook: https://www.facebook.com/DurhamExecutiveGroup/
Google+: https://plus.google.com/u/0/b/107940304390027539731/107940304390027539731
Instagram: https://www.instagram.com/durhamexecutivegroup/
LinkedIn: https://www.linkedin.com/in/durhamexecutivegroup