Minnesotan's seeking WI Realtor! MN and WI licensed Realtors and Broker – Becky & John Durham with RE/MAX have offices in both Hudson WI, and Woodbury MN. Their unique real estate talents and expertise allow them to simultaneously serve clients on both sides of the St. Croix River.
Repeatedly, we have found real estate clients prefer to have one agent representing them on both sides of their listing and buying transactions. Regardless of which state you are selling your home, or which state you might be purchasing (or building a home), John and Becky who have nearly 40-years of combined real estate experience are licensed to represent you in both MN and WI. We are a one-stop husband/wife real estate team who has the unique ability assisting clients wanting real estate expertise in both MN and WI. Our MN real estate territory includes all 16-metropolitan counties in the Twin Cities. However, we have been involved with real estate as far South as Winona MN, and as far North as Duluth MN. Wisconsin territory we cover includes all of Western WI. Additionally, we provide services in some cases as far away as Osceola, Hayward, Chippewa Falls, and Pepin.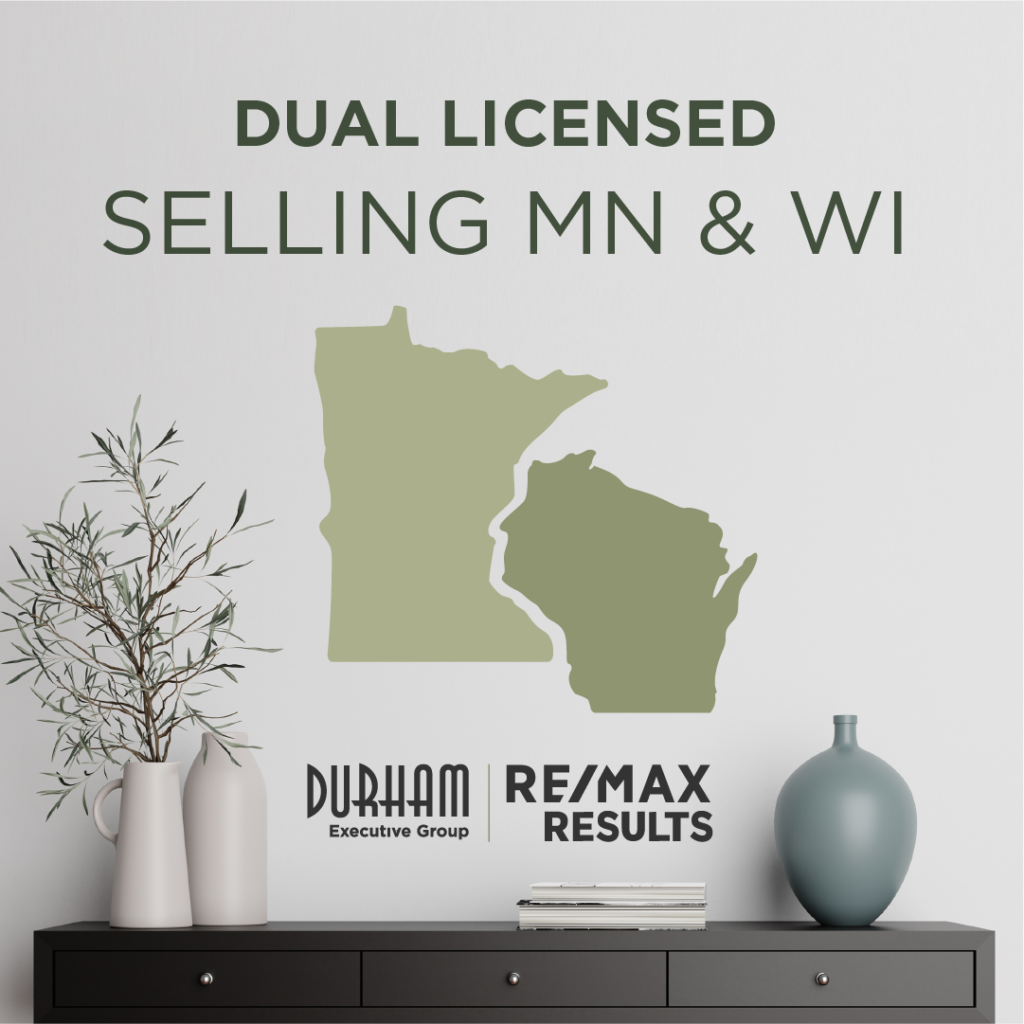 Contact John and Becky Durham if you would like working with some of the best Realtors licensed in MN and WI. If wanting successful and experienced RE/MAX Realtors who can work with you simultaneously in both MN and WI (whether selling or buying a home), please contact us! Want to know more about John and Becky click here!