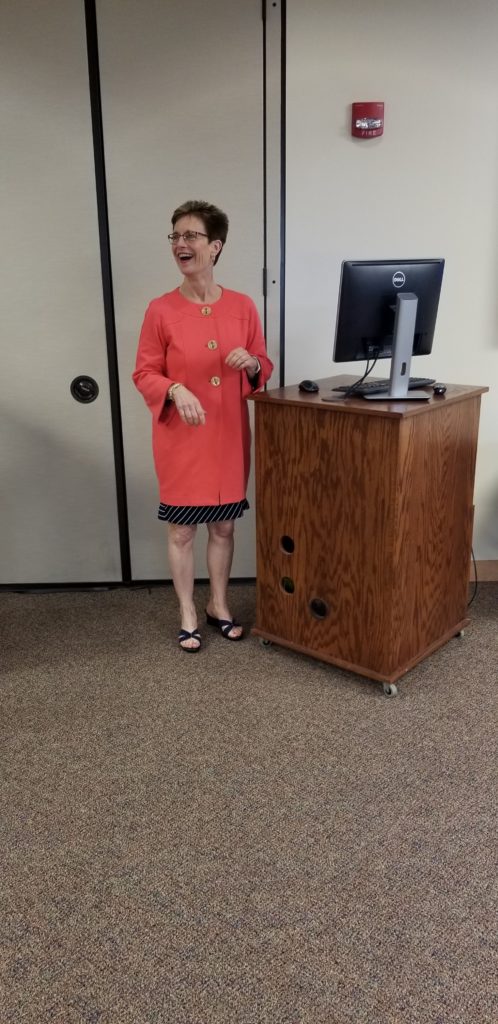 Becky Durham coordinated program for Hudson Women's Club to to visit the Hudson Hospital
Hudson Women's Club visited the Hudson Hospital on April 16, 2019. Chair of Programming for Hudson Women's Club, Becky Durham, organized the visit to learn more about the history of the hospital and the healing arts program. Programs for the club are coordinated to align with the group's mission in support of education, health, the arts, historic preservation and those in need. Becky coordinated this outing to hear from Tom Borowski, Hudson Hospital President.
Tom Borowski, Hudson Hospital President:
Presented information about the history of the hospital in this 65th year celebration showing a video of the various locations and interviews with previous staff and community members. Tom described his role as President and shared ideas for future development of the hospital and clinic.
Kari Rambo, Hudson Hospital Foundation President:
Shared insights into the fundraising efforts of the Foundation. She described how the contributions received are distributed toward many community resources and services. The focus for the upcoming campaign is the expansion of the Emergency Department facility.
Chelsea Long, Healing Arts Coordinator:
Described her role in joint partnership with the Phipps Center for the Arts, to bring a variety of arts forms to the hospital. The art creates a less sterile environment with eye pleasing, rotating displays throughout the building. The meeting ended with Chelsea leading a tour of the art displays throughout the facility.
Becky contributes her time in numerous organizations to be involved in local Hudson WI and River Falls WI events. As an active Board Member with the Hudson Women's Club, and roles on the Hudson Hospital Foundation and Hudson Hospital Boards this visit brought together several of the community resources she participated in to learn more about living in Hudson, WI.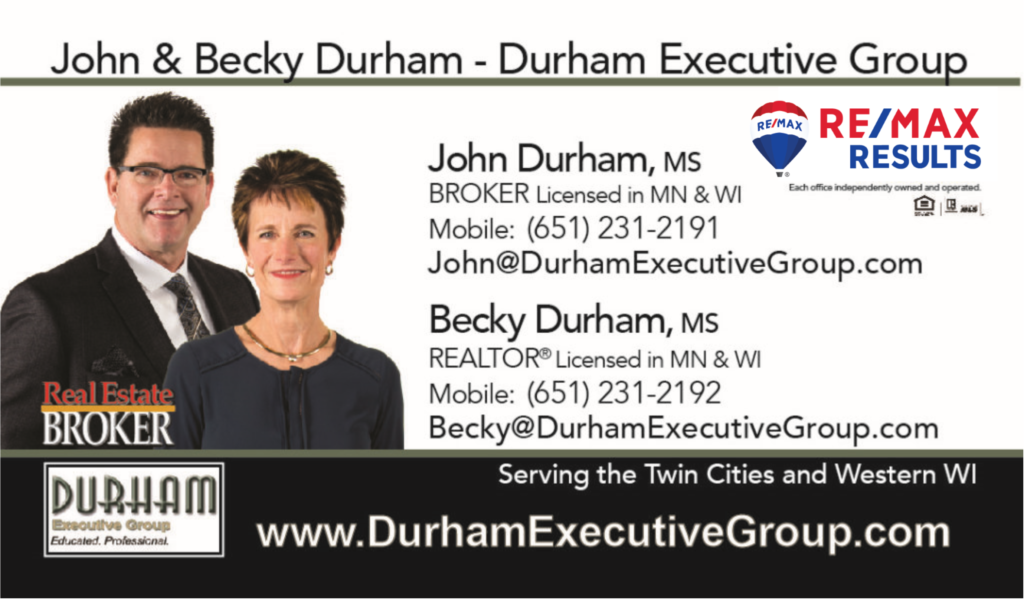 Becky, along with her husband John Durham, both with the Durham Executive Group are top-selling REMAX REALTORS® and office in Hudson, WI. They live, work and play in Western Wisconsin and would love to show you what makes this area such a wonderful place to live. If you'd like to search for homes, please contact John and Becky Durham or use our MLS search function. We would be happy to schedule a showing for you, your friends, and family who may be considering a move to the area!
———-
Durham Executive Group
Email Us Today: john@durhamexecutivegroup.com
Website: www.durhamexecutivegroup.com
Phone: (651) 231-2191
———-
Follow Us!
Facebook: https://www.facebook.com/DurhamExecutiveGroup/
Instagram: https://www.instagram.com/durhamexecutivegroup/
LinkedIn: https://www.linkedin.com/in/durhamexecutivegroup
Twitter: https://twitter.com/group_durham