Hudson Women's Club celebrated their 103rd Spring Luncheon and Fashion Show at the Troy Burne Golf and Event Venue on Saturday, April 27, 2019.
This year the Event Chair was Becky Durham. She was assisted by many committee members overseeing the silent auction, fashion show, and event publicity. Nearly 110 women from Hudson, WI, and the surrounding communities gathered for fun, fashion and fundraising.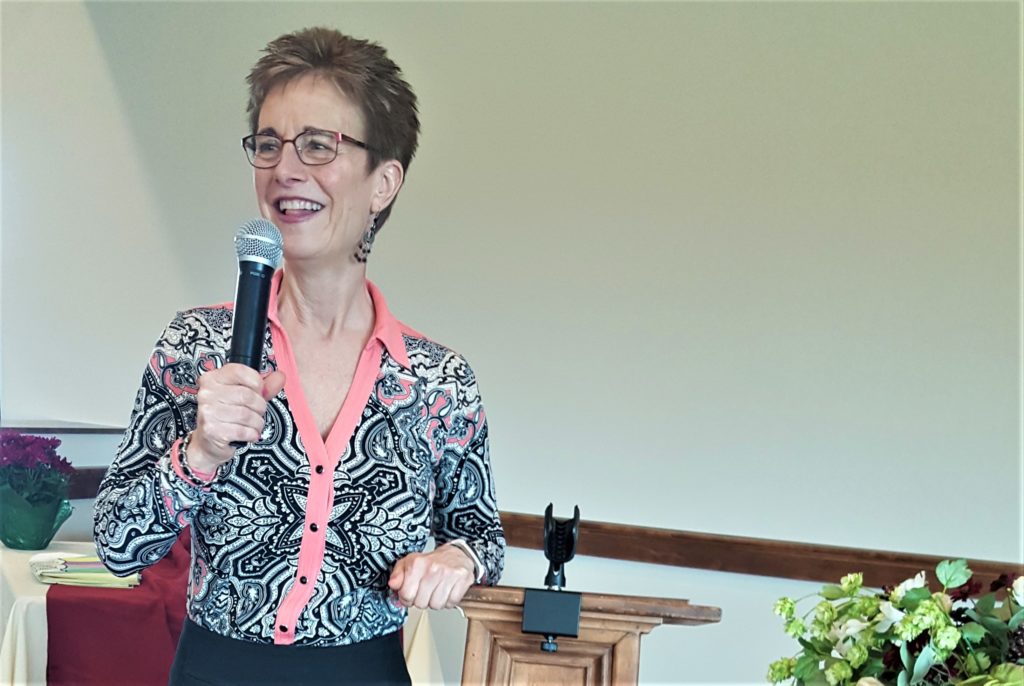 Troy Burne Event Center provided the perfect setting and layout to enjoy the day with expansive views of the golf course and the spacious dining area for the buffet lunch. Local retailers' clothing lines were modeled by members of the Hudson Women's Club. Proceeds from the event are used by the Hudson Women's Club to support their mission in the community of the arts, history, education, health, and service. A scholarship was also awarded to a Hudson High School young woman who will be pursuing a degree in Special Education.
Becky Durham is involved with the Hudson Women's Club as Event Chair to promote and give back to the community she loves to be a part of as a local resident and REALTOR® selling homes in Hudson, WI and the St. Croix Valley.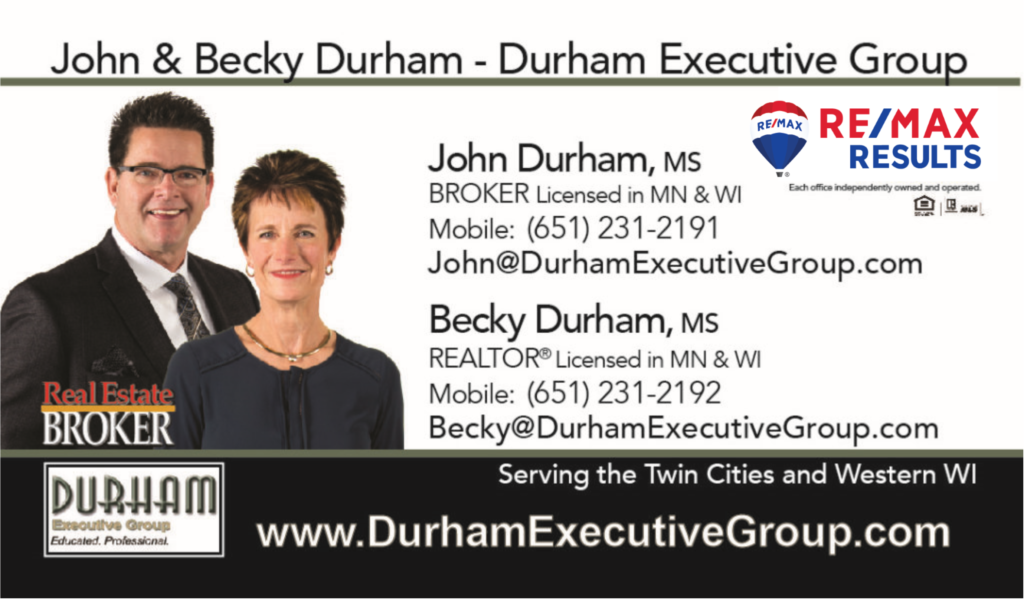 Becky, along with her husband John Durham, both with the Durham Executive Group are top-selling REMAX REALTORS® with offices in Hudson, WI and Woodbury, MN. They live, work and play in Western Wisconsin and would love to show you what makes this area such a wonderful place to live. If you'd like to search for homes, please contact John and Becky Durham or use our MLS search function. We would be happy to schedule a showing for you, your friends, and family who may be considering a move to the area!
———-
Durham Executive Group
Email Us Today: john@durhamexecutivegroup.com
Website: www.durhamexecutivegroup.com
Phone: (651) 231-2191
———-
Follow Us!
Facebook: https://www.facebook.com/DurhamExecutiveGroup/
Instagram: https://www.instagram.com/durhamexecutivegroup/
LinkedIn: https://www.linkedin.com/in/durhamexecutivegroup
Twitter: https://twitter.com/group_durham