Welcome home! The beautifully maintained Lighthouse Townhomes neighborhood in fabulous Hudson, Wisconsin includes fabulous one-level, main floor living twin homes on Stratford Way. Enjoy the convenience of simplified main floor living with the close proximity to Hudson's entertainment, shops and fantastic dining! John and Becky Durham are the experts in the area, having sold a number of these exceptional one-level living twinhomes and proudly bring you knowledge of this desirable neighborhood.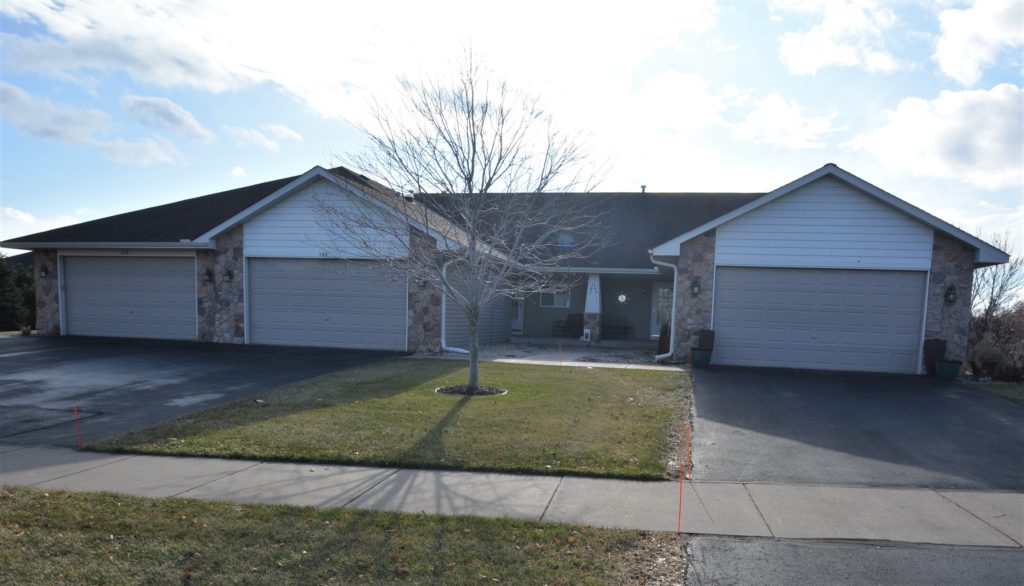 One-level, main floor living is the perfect way for boomers and seniors to downsize – better known as "rightsizing" your home. While you want a home to fit with your current lifestyle, this style makes it easy to grow into with your future plans, especially for the aging population.
Not only will you be in a more manageable space, it's also more affordable. One-level, main floor living is one of the most cost-effective home designs, and the Lighthouse Townhomes include a very affordable association fee! Homes like this involve less maintenance, less cleaning, and boast energy savings! Contact John Durham to identify how much monthly/annual savings you will enjoy through an effective retirement formula. He and wife Becky are experts in the area of moving boomers and seniors with knowledge, compassion and care. They also happen to be the founders of the Boomers and Seniors Expo™ and would love to see you at the next event!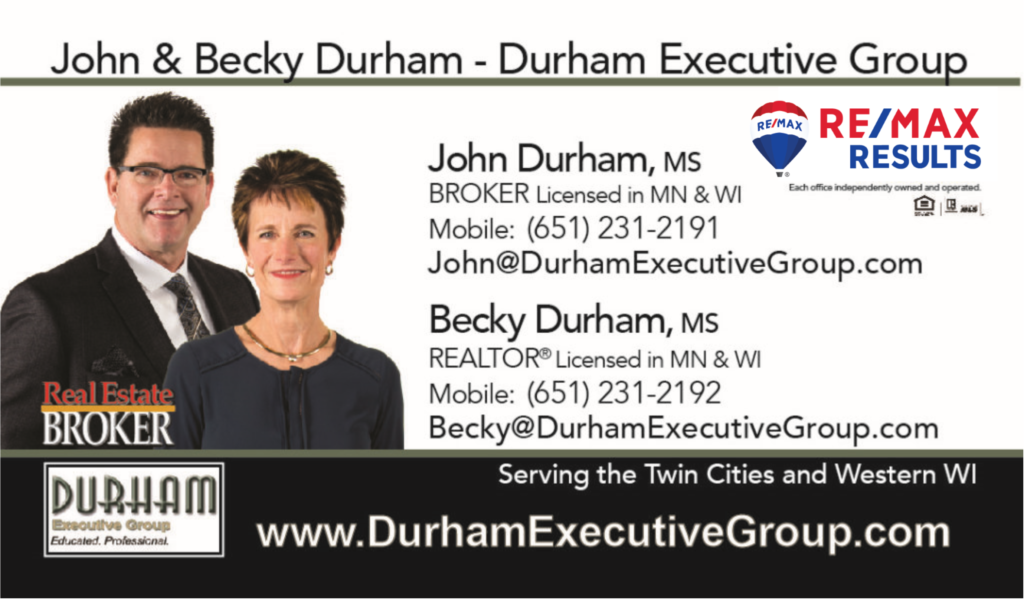 John and Becky Durham have over 30 combined years of real estate experience in Minnesota and Wisconsin, serving as experts for the aging population in downsizing and rightsizing their homes to main floor, one-level living. Becky serves as a designated Seniors Real Estate Specialist® (SRES), Accredited Staging Professional® (ASP), Accredited Relocation Specialist, and Luxury Home Marketing Specialist.
John and Becky Durham are your top-selling RE/MAX REALTORS® in Hudson, WI. As your neighbors, they live, work and play in the Hudson and St. Croix River Valley areas, while being the proud founders of the East Twin Cities and the Western Wisconsin Boomers and Seniors Expos. John and Becky are knowledgeable in the various Hudson housing developments, entertainment venues, local businesses, and communities. They love showing the retirement population why it is such a wonderful place to enjoy your time and call home. If you or a friend wish to sell or search for a new dream home on Stratford Way in Hudson or the St. Croix River Valley, contact the Durham Executive Group today!
———
Email Us Today: john@durhamexecutivegroup.com
Website: www.durhamexecutivegroup.com
Phone: (651) 231-2191
———
Follow Us!
Facebook: https://www.facebook.com/DurhamExecutiveGroup/
Instagram: https://www.instagram.com/durhamexecutivegroup/
LinkedIn: https://www.linkedin.com/in/durhamexecutivegroup
Twitter: https://twitter.com/group_durham