One-level, main floor living is the ultimate way for boomers and seniors to downsize, or rightsize, their home. Did you know that according to the National Association of REALTORS®, the typical home seller in 2017 was 55 years of age, had a median household income of $98,800, and lived in their home for 9 years? While the boomer and senior generations may want a home to fit with their current lifestyle, a main floor living layout makes it easy to also grow into to align with their future plans. John and Becky Durham can help make the transition, as they are experts in the area of moving boomers and seniors with their vast knowledge, compassion and care for each client. (They also happen to be the founders of the Boomers and Seniors Expo™ and would love to see you at the next event – check the website for details)!
Affordability and ease of management are both key with Hudson one-level living twin homes and townhome situations. One-level, main floor living is one of the most cost-effective home designs. Homes like this involve less maintenance (especially those that are association maintained), less cleaning, and you just can't beat the great energy savings! John Durham can walk you through the process to understand how much monthly/annual savings you will enjoy through an effective retirement formula.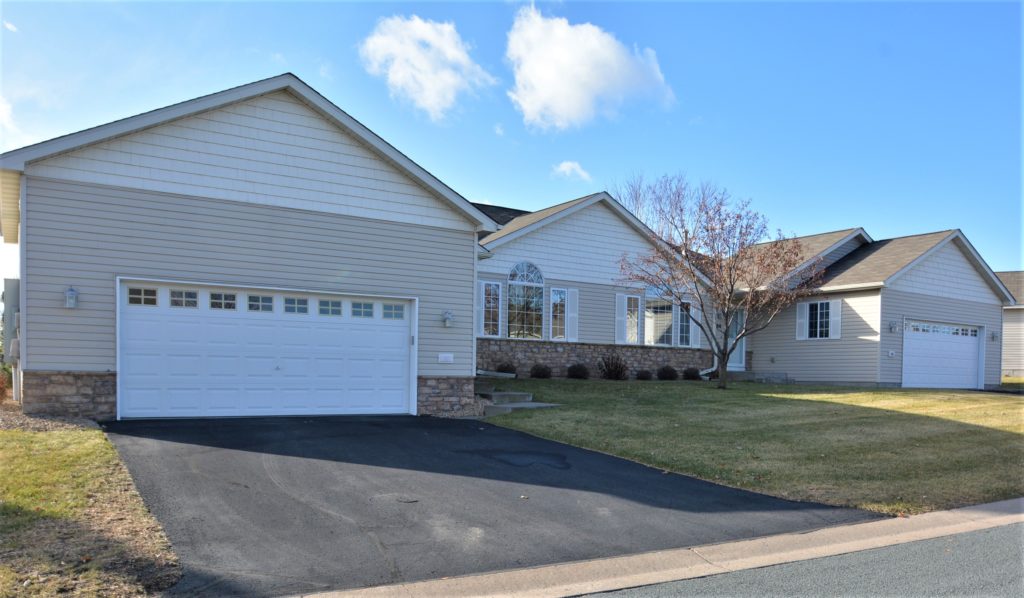 Homes like the exceptionally maintained Lighthouse Carriage Homes neighborhood in growing Hudson, Wisconsin include fabulous one-level, main floor living twin homes on Brighton Path. Enjoy the convenience of a simplified Hudson one-level living with close proximity to the city's charming entertainment, shopping and dining! John and Becky Durham are the experts in the area, having sold a number of these exceptional Hudson one-level living twin homes and proudly can share knowledge of this sought-after neighborhood.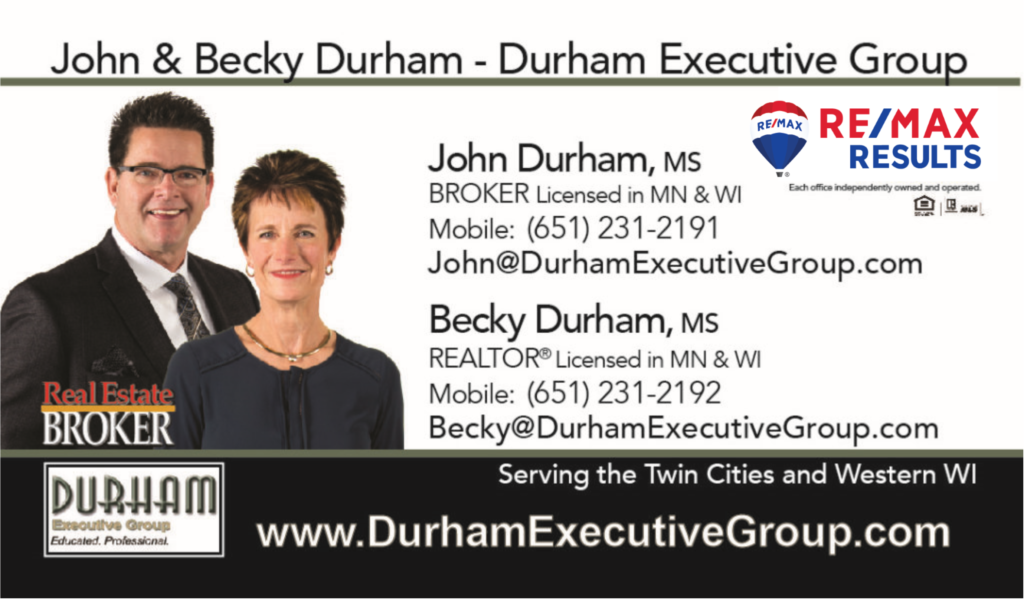 John and Becky Durham have over 30 years of real estate experience combined in both Minnesota and Wisconsin, serving as experts for the aging population in downsizing and rightsizing their homes. Becky proudly serves the community as a designated Seniors Real Estate Specialist® (SRES), Accredited Staging Professional® (ASP), Accredited Relocation Specialist, and Luxury Home Marketing Specialist.
John and Becky Durham are your local top-selling RE/MAX REALTORS® in Hudson, WI. As your neighbors, they live, work and play in the Hudson and St. Croix River Valley areas. They are proud to be the founders of the East Twin Cities and the Western Wisconsin Boomers and Seniors Expos, connecting seniors with businesses and services to help them live their best life. John and Becky Durham love showing the retirement aged population why Hudson is such a wonderful place to enjoy your time and call home. If you or a friend wish to sell or search for a new dream home on Brighton Path in Hudson,WI or the St. Croix River Valley, contact the Durham Executive Group today!
———
Email Us Today: john@durhamexecutivegroup.com
Website: www.durhamexecutivegroup.com
Phone: (651) 231-2191
———
Follow Us!
Facebook: https://www.facebook.com/DurhamExecutiveGroup/
Instagram: https://www.instagram.com/durhamexecutivegroup/
LinkedIn: https://www.linkedin.com/in/durhamexecutivegroup
Twitter: https://twitter.com/group_durham