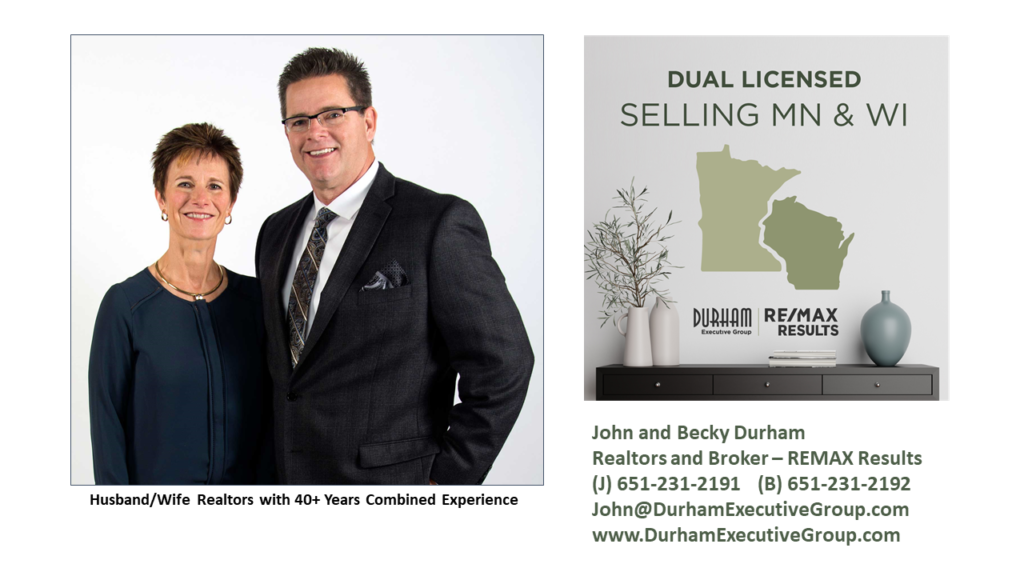 Hudson WI Housing Market Changes 2022
The prediction is the housing market is changing from a sellers housing market which has been driven by rapid appreciation for the past two or three years due to shortages of homes for sale. The rapid appreciation has been driven by the pandemic along with historic low mortgage interest rates. Combined it has forced the housing supply to be out of balance with more buyers than homes for sale. Baby Boomers and millennials with everyone in-between took advantage of the historically low mortgage interest rates. Many homeowners refinanced, while millennials wanted to stop renting and purchase a home. With run-away inflation, lagging buyer wages, and rapidly increasing mortgage interest rates we are seeing the very beginning of a shift in the housing market. In many Twin City and Western WI communities we are starting to see fewer buyer showings since the beginning of 2022 even though with our spring market it should be the busiest time with more showings. Rising mortgage interest rates is the great neutralizer in the housing market forcing many buyers out of the market because they no longer have the ability to compete and buy homes when there is a supply shortage. For those buyers who can still purchase a home it is causing many of them to step back from purchasing as they look at an uncertain economy combined with interest rates. These buyers can no longer can afford to purchase the home of their dreams due to the rising mortgage interest rates. Subsequently, as more and more buyers are pulling back there will be fewer buyers for every listing. It may take a while but should interest rates and an uncertainty economy continue we will see the housing market start shifting back to what we call a balanced market, which will cause home appreciation to fall back to normal levels. These changes will not happen overnight, so we expect to continue to see a bump in home appreciation for the next 12-months before leveling off. Nearly all communities we have researched have already seen significant fewer home sale closings in March of 2022 vs March of 2021. The National Association of Realtors anticipates another 6 to 8% reduction in home closings over the next 12-months.
If looking to sell, or buy a home contact us as we both live and work in Hudson with a combined 40+ years of real estate experience making us your Hudson WI real estate experts!
John and Becky Durham of the Durham Executive Group and RE/MAX Results are a husband and wife real estate team with 40+ years of combined experience licensed in both WI & MN. Their educational and unique real estate work experiences separate them beyond other Realtors. John is a trainer/consultant, and has received additional training as a licensed real estate Broker in both states. They have received unique marketing training as Certified Luxury Home Marketing Specialists (CLHMS). John and Becky have been recognized and received rare national top 1% marketing awards for the marketing of their client homes from prestigious organizations such as Realtor.com, and Trulia/Zillow. Becky has 30-years of Counseling experience combined simultaneously with 20-years as a Realtor including that as a SRES (Senior Real Estate Specialist) working with those 55+ of age. She is recognized nationally throughout the real estate industry as the Corporate Training Manager for the largest RE/MAX franchise in the world (RE/MAX Results) training 1,400+ Realtors throughout WI & MN.
*It is important for home sellers to understand John & Becky provide award winning marketing expertise to 'every home owner client regardless of price point.'