Main Floor Living & Open Floor Plan Advantages of Heritage Greens/Hudson, WI Twinhomes
The popularity of Hudson, WI main floor living is on the rise! Especially in the boomer and senior demographic who are looking to downsize, or "rightsize" their lives. There are various "tricks of the trade" to main floor living that will allow you to maximize the space. The first ingredient is an open floor plan.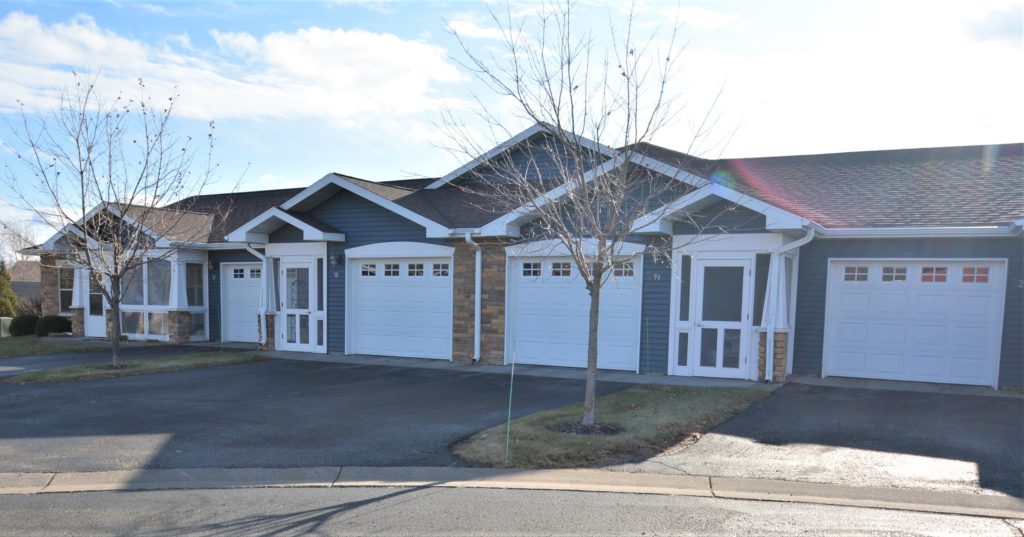 Open floorplans give your main floor living home more bang for your buck, like these Hudson main floor living cottages pictured above. Located in Heritage Greens in Hudson WI, the Heritage Cottages is a one-level main floor living community on several streets including Patron Blvd, Inspiration Blvd, and Heritage Blvd. So what is all the fuss about open main floor living spaces? Read on to find out why homes like the Heritage Cottages are a slam dunk for rightsizing your life!
Entertaining Space
Open floor plans, especially ones that combine the kitchen and living areas, allow for bigger groups to congregate together. Entertaining is to get friends and family together to enjoy the company, not separate them into different, small rooms! Open-concept floorplans also allow the homeowner/hosts the chance to still work in the kitchen while still being a part of the party. Your friends and family can also enjoy the goodies and enjoy your company.
Family Togetherness
Having the grandkids over for the weekend? Open concept, Hudson main floor living homes let you attend to the whole family at once. The kiddos are never left unattended while you are working in the kitchen or hanging out in the living room. They are either in view or within ear-shot!
Main Floor Master Bedroom
Truly maximize your living space with a main floor master bedroom! Enjoy your open, main floor living during the day, while having the security of a main floor master suite at night. If the grandkids are still awake, you can comfortably relax but still be watchful as they wind down the day. Privacy and space with the ability to monitor the home is a big benefit to the main floor master suite.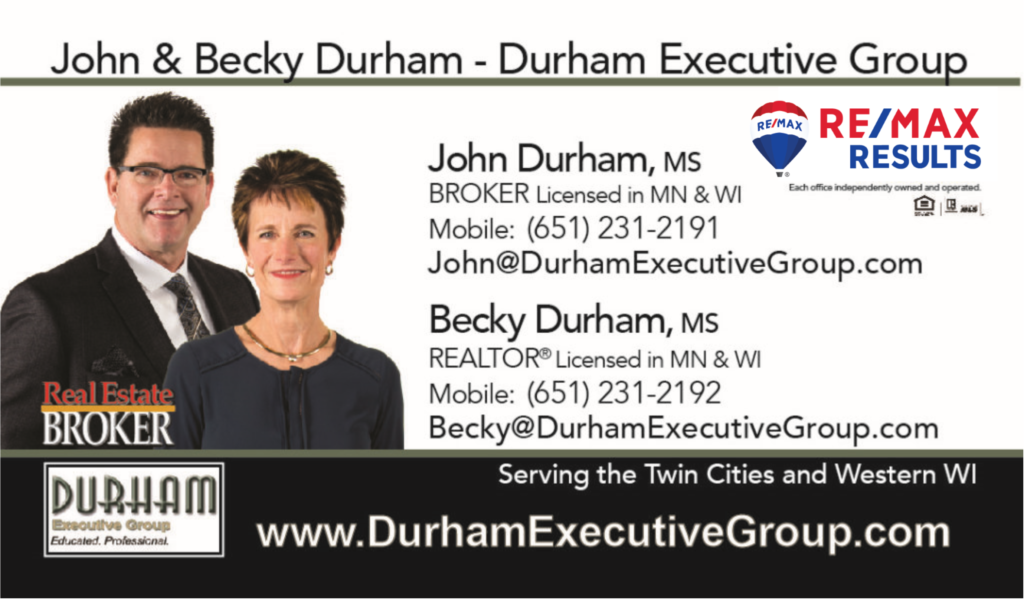 Ready to rightsize to a Hudson main floor living situation but not sure how or where to start? John and Becky Durham are your trusted, top-selling RE/MAX REALTORS® in Hudson, WI. As your neighbors, they live, work and enjoy the entertainment of the Hudson and St. Croix River Valley areas. John and Becky are knowledgeable in the various open concept, main-floor living developments in Hudson, along with the entertainment venues, local businesses, and communities. If you would like to explore how to sell or search for a new opportunity to move to Hudson or the St. Croix River Valley, contact the team today!
Durham Executive Group
Email Us Today: john@durhamexecutivegroup.com
Website: www.durhamexecutivegroup.com
Phone: (651) 231-2191
———-
Follow Us!
Facebook: https://www.facebook.com/DurhamExecutiveGroup/
Instagram: https://www.instagram.com/durhamexecutivegroup/
LinkedIn: https://www.linkedin.com/in/durhamexecutivegroup
Twitter: https://twitter.com/group_durham
Pinterest: https://www.pinterest.com/durhamgroup/