Downsize Your Home to Main-Floor Living on Crown Pointe Curve in Hudson, WI
Did you know that the average new single-family home weighs in at just over 2,600 square feet, according to the United States Census Bureau? Let's take a glance back in history, before you judge that number and think it's not that large: The National Association of REALTORS® reported the average home size in 1950 was a mere 1,000 square feet or LESS. This was also in an era where families were much larger. Homeowners in today's day and age have much more room than is necessary, compared to the stats of yesteryear.
Downsizing your home might feel like a "downgrade" or even a "step down" to some, but the benefits definitely make up for the subtraction of space. You will save money, loads of time AND reduce the clutter around you. When you look at the big picture, downsizing may be just what you need to make a fresh start or better align with your goals for the future.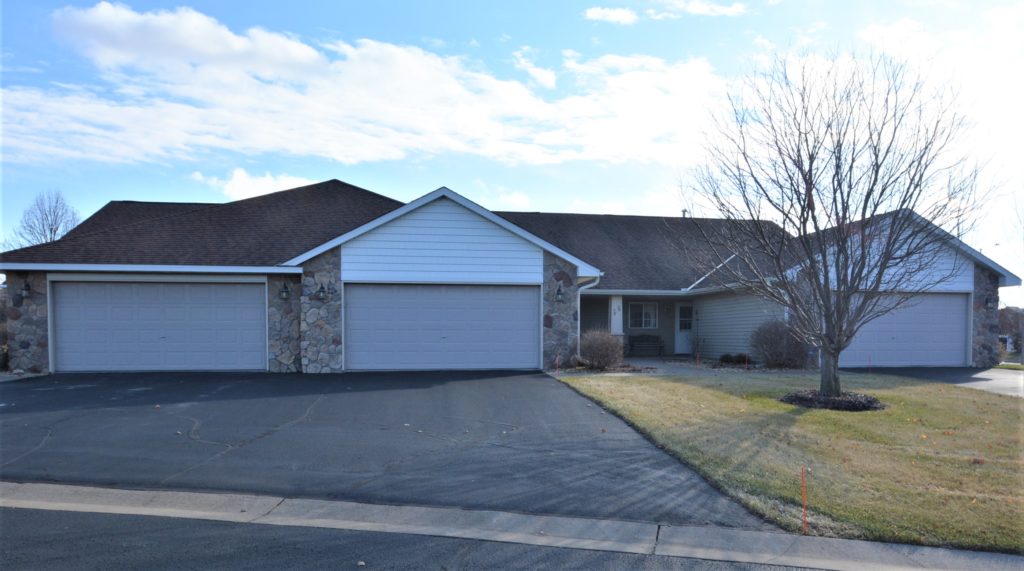 Homes like the one pictured about on Crown Pointe Curve in Hudson, WI are a great way to move to main-floor living, one of the most popular and efficient layouts when downsizing, especially for the aging population. These homes feature a main floor master suite and a mere $185 for association dues, covering snow/lawn care and outdoor maintenance – things that can free up your time to truly live your best life!
Downsizing your Hudson, WI home might not always make sense for everyone. It's worth a look at if saving good money and declutter and destressing appeals to you. As experienced REALTORS®, John and Becky Durham can help you determine what your current home is worth and show you the options for cutting costs through downsizing. The team at Durham Executive Group knows what it takes to get top dollar when selling your home and how to negotiate the very best deal on your downsized version.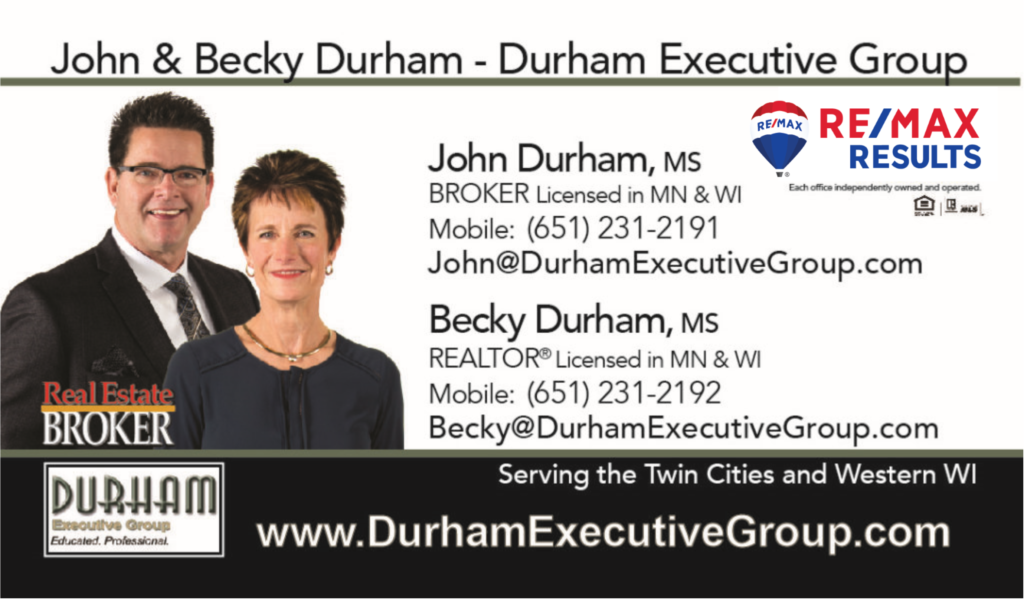 Ready to downsize but not sure how or where to start?? John and Becky Durham are your trusted, top-selling RE/MAX REALTORS® in Hudson, WI. As your neighbors, they live, work and enjoy the entertainment of the Hudson and St. Croix River Valley areas. John and Becky are knowledgeable in the various main-floor living developments Hudson WI, along with the entertainment venues, local businesses, and communities. If you would like to explore how to sell or search for a new opportunity to downsize your home in Hudson or the St. Croix River Valley, contact the team today!
Durham Executive Group
Email Us Today: john@durhamexecutivegroup.com
Website: www.durhamexecutivegroup.com
Phone: (651) 231-2191
———-
Follow Us!
Facebook: https://www.facebook.com/DurhamExecutiveGroup/
Instagram: https://www.instagram.com/durhamexecutivegroup/
LinkedIn: https://www.linkedin.com/in/durhamexecutivegroup
Twitter: https://twitter.com/group_durham
Pinterest: https://www.pinterest.com/durhamgroup/