One-Level Living in Red Cedar Canyon:
Considering the ease of main floor living conveniently located in Hudson, WI? Are you looking for a short commute to the Twin Cities of St. Paul/Minneapolis, MN while being able to enjoy nature and less congested city living? Whether commuting to work or traveling to entertainment venues in the Twin Cities, or downtown Hudson WI living in Red Cedar Canyon offers both easy living and a easy commute to wherever you want to go in or around the Twin City area.
Many baby boomers and seniors are looking to downsize, or 'right-size' their lives. You will find solace in the thoughtfully designed community featuring a variety style of homes in the Red Cedar Canyon community that include one-level main floor living. The neighborhood is located within walking distance from the Hudson hospital, and the community movie theater. The I-94 interstate access ramp is one or two minutes by vehicle away, as well as numerous restaurants, grocery stores, and shopping. Want to enjoy the amazing and beautiful St. Croix river? Simply head downtown Hudson and view the river from the park, river-walk, the dike, or from one of the many amazing restaurants enjoying a beverage/meal.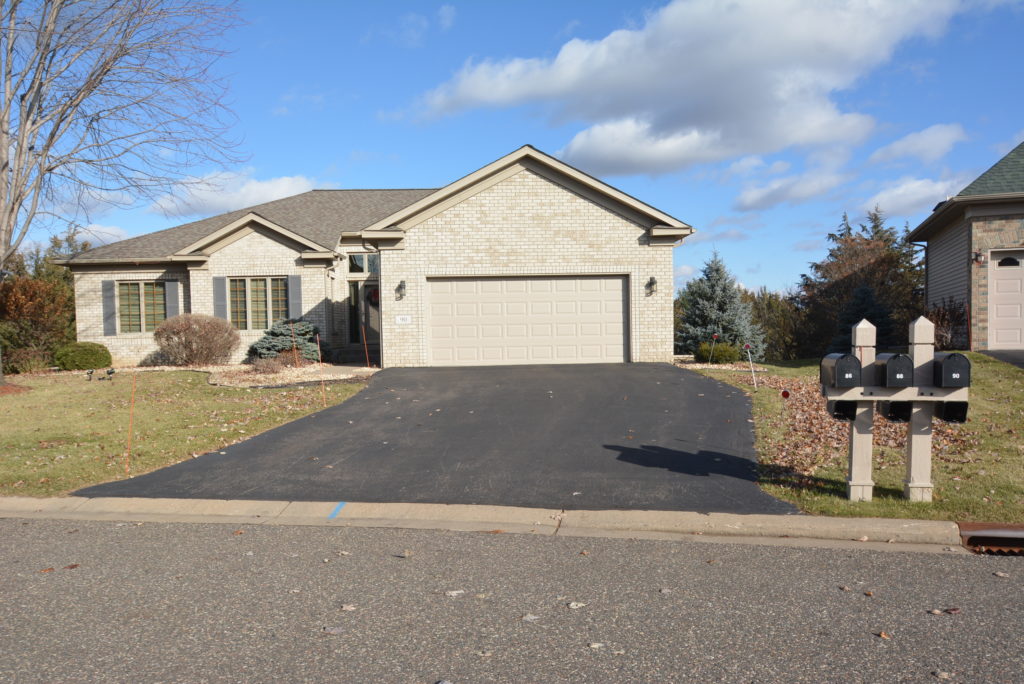 With one-level living, open floor plans present ease of movement throughout the home particularly should mobility issues ever become a problem. Baby boomers, seniors, and the adult children of the aging population are planning ahead and actively seeking out one-level living making this a very popular trend. Downsizing your home is a major accomplishment towards planning for the future. By downsizing and choosing a one-story main floor living home, you are afforded opportunities multi-level homes cannot offer. The decision to downsize is financially cost effective as you will achieve a reduction in property taxes, homeowner's insurance, reduced utilities and maintenance costs when totaled will save you thousands of dollars annually. You will find even the mundane task of cleaning your home will be easier when right-sizing to a one-level home allowing you significantly more time to enjoy the activities you always wanted to engage in.
Recreational Facilities
Red Cedar common area facilities include basketball, volleyball, ball field, tennis, Pickleball, walking paths, and a gazebo overlooking the beautiful Red Cedar Canyon. Weitkamp Park, the city's newest park, is also located nearby within walking distance.
Home Owner's Association
There are a couple Home Owner Associations with monthly dues and depending on the type of home various amenities such as snow removal, lawn care, outside maintenance, building exterior along with professional management of the HOA may be included. Verification necessary as amenities would be property specific!
Housing market statistics video for Hudson WI: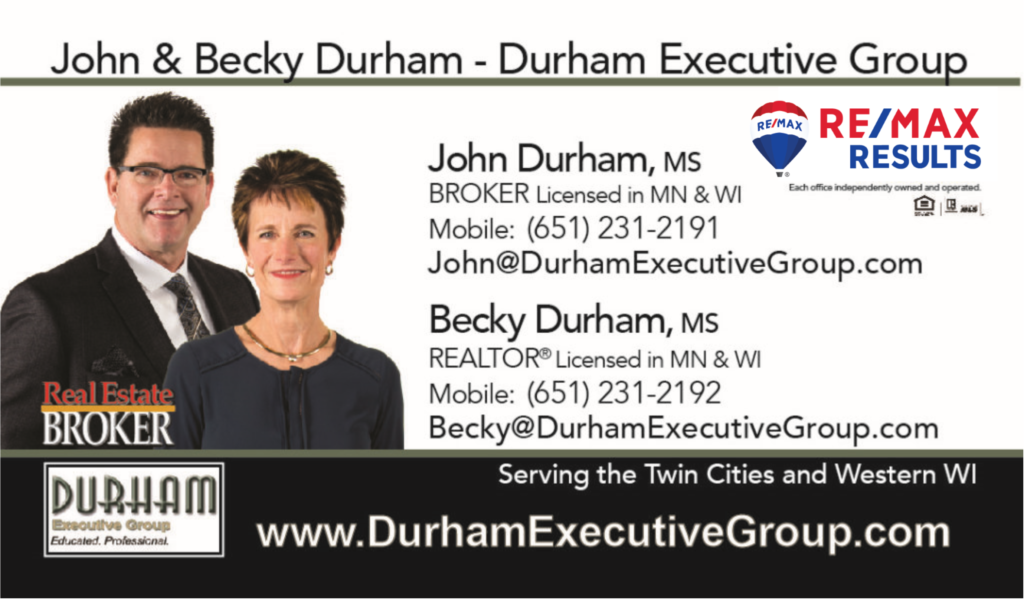 Want to simplify your life? If this is your goal, but not sure how or where to start? Want to know your options and how much you can save monthly by right-sizing your home? John and Becky Durham specialize working with baby boomers, seniors and their adult children both in selling and buying homes in Red Cedar Canyon, and throughout Hudson WI. Both Becky and John are certified SRES (Senior Real Estate Specialists) with more than a combined 35-years of real estate experience. They are active in the community volunteering on many organizations whether the Hudson Hospital Board, or the Hudson WI Chamber of Commerce. They are your trusted, top-selling RE/MAX REALTORS® in Hudson, WI. As your neighbors, they live, work and enjoy the entertainment of what Hudson and the St. Croix River Valley area offers. John and Becky are experts and knowledgeable in the various open concept, main-floor living developments in Hudson, along with the entertainment venues, local businesses, and communities. If you would like to explore how to sell or search for a new opportunity to move to Hudson or from the St. Croix River Valley, contact John and Becky!
Durham Executive Group
Email Us Today: john@durhamexecutivegroup.com
Website: www.durhamexecutivegroup.com
Phone: (651) 231-2191
———-
Follow Us!
Facebook: https://www.facebook.com/DurhamExecutiveGroup/
Instagram: https://www.instagram.com/durhamexecutivegroup/
LinkedIn: https://www.linkedin.com/in/durhamexecutivegroup
Twitter: https://twitter.com/group_durham
Pinterest: https://www.pinterest.com/durhamgroup/