Hudson WI – Red Cedar Canyon main floor homes with living facilities on one-level is very common place. Looking for a detached villa, twin home, quad, or a single family home? The neighborhood you should give strong consideration for is the Red Cedar Canyon neighborhood. This neighborhood has so many positive aspects it is difficult to even mention all of them. While there are people of all ages living in Red Cedar Canyon the average age group tends to be primarily those close to retirement. There are one-level main floor detached villas, quad homes, twin homes, and single family homes. The neighborhood is located one to two minute drive just East of the Hudson Hospital and Clinic. There is also the Red Cedar Canyon Senior Home right within the neighborhood for those residents who lose mobility and have medical needs requiring Assisted Living. Red Cedar Canyon is a neighborhood where many Baby Boomers and Seniors have chosen to downsize from their family home and transition into a smaller one-level main floor living home saving them thousands of dollars annually. These smaller homes allows residents more free time with minimal maintenance and cleaning. The neighborhood is conveniently located within 2 or 3 minutes of the I-94 freeway, the Hudson Hospital & Clinic, 4 grocery stores, numerous restaurants, shopping, and the Hudson Movie Theater.
Red Cedar Canyon offers more outdoor recreational opportunities than any other Hudson WI neighborhood with miles of walking trails, tennis/pickleball, softball field, soccer field, outdoor sand volleyball court, and a softball field.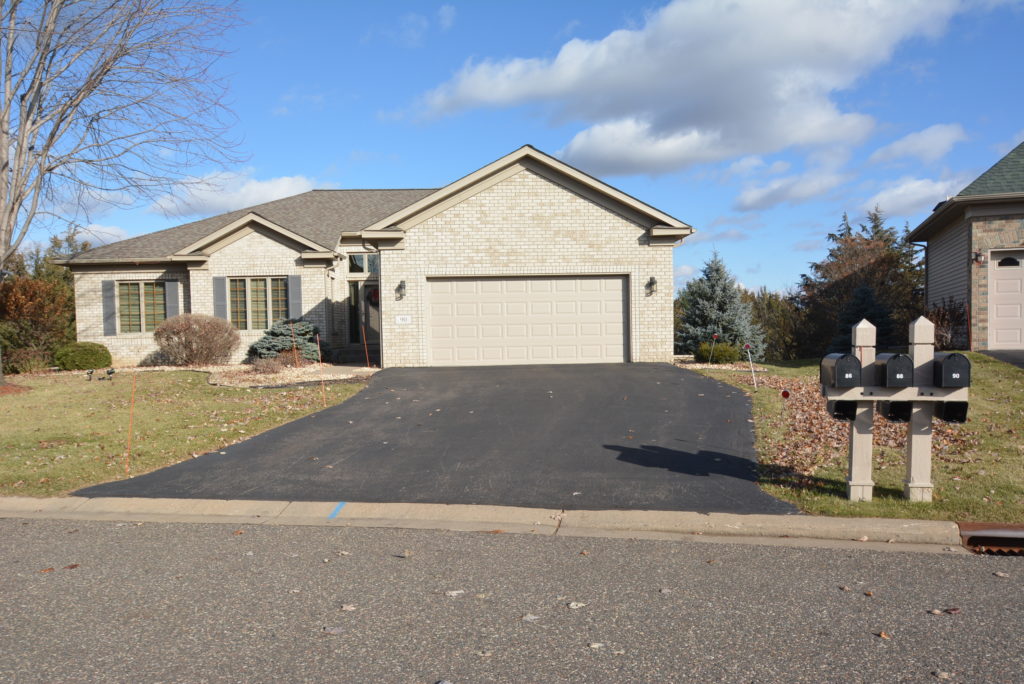 Click on video below regarding Hudson WI – Red Cedar Canyon Main Floor Homes.