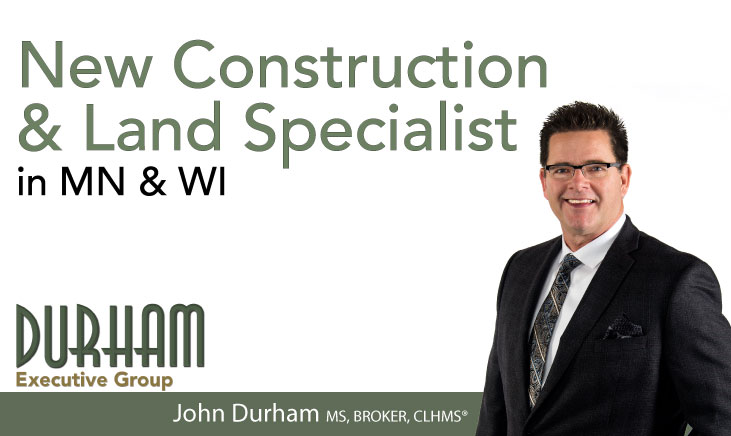 John and Becky Durham, top selling REMAX Realtors in Hudson, WI are pleased to announce their clients have closed on their purchase of a new construction land in Houlton, WI.
1337 Birch Park Ridge, Houlton, WI
This lot is the ideal setting for our clients to built their custom home in Houlton, WI. Located near the new St. Croix River bridge, this lot offers an ideal location: a quiet little neighborhood with convenient access to the Twin Cities and Stillwater, MN. We are delighted to represent them in their real estate transaction.
Did you know that when you walk into a home builder's model home and talk with the builder's representative, you may be giving up your right to your own representation?
Yes, it's true. The builder's rep is there to represent the builder first. Not the buyer. However, when you begin asking questions, you now may be considered the builder rep's client, too. It may be too late to bring in your own realtor, because now the builder's rep has 'dibs' on you.
It's critical that you get your own realtor before speaking to the home builder's representative.
John Durham has a degree in home construction, making him uniquely qualified to assist you in your negotiations with home builder's and land sellers! John has vast experience negotiating with builders to get you the options and features you want for your dream home. He is also skilled at determining if a lot will be suitable for the home you want to build. For instance, he recently sold a lot in Hudson, WI that was very narrow. He had an architect draw up plans for a beautiful luxury home that would suit the lot and take full advantage of the lake views it offered.
If you are considering buying a lot or new construction home in Hudson, Houlton, or River Falls in Wisconsin, contact John and Becky Durham!
Email Us Today: john@durhamexecutivegroup.com
Website: www.durhamexecutivegroup.com
Phone: (651) 231-2191
———-
Follow Us!
Facebook: https://www.facebook.com/DurhamExecutiveGroup/
Google+: https://plus.google.com/u/0/b/107940304390027539731/107940304390027539731
Instagram: https://www.instagram.com/durhamexecutivegroup/
LinkedIn: https://www.linkedin.com/in/durhamexecutivegroup