Will 2018 be the Year for You to Buy or Sell a Home in Hudson, WI and St. Croix County?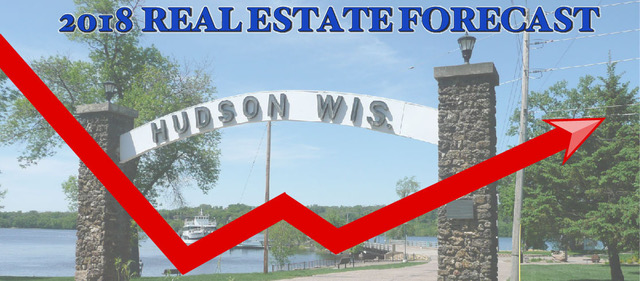 Hudson & St. Croix County Housing Market Trends
If you are considering buying or selling a home western Wisconsin in 2018, don't miss this class! We will review 2017 real estate market data on both a national and local level and share current economic factors that come into play for predicting the 2018 real estate market.
Home Prices in Hudson, WI
Home prices have definitely increased nationally and locally in the last few years, and many real estate markets have fully recovered from the Great Recession. We will talk about where the greater Hudson area fits in that recovery, and reveal the factors you should consider to decide if 2018 will be the right time to buy or sell a home.
We will present:
2017 Real Estate Activity (number of homes for sale, closed sales, inventory, days on market)
2017 Real Estate Prices in Hudson
2017 Home Market Data (broken out by various factors, such as foreclosures, new construction, luxury homes, etc.)
2018 Real Estate Market Predictions for Hudson, WI and St. Croix County
Time will be left near the end of the class to answer your questions. If you have specific questions you would like answered, please type them in the comments box with your registration.
Cost: FREE!
When: Tuesday, December 19th, 6:30 pm – 7:45 pm
This real estate class, led by John and Becky Durham, is FREE! When you take our classes, there is no obligation to use our real estate services (although we would be delighted to represent you in your real estate transaction.) Pre-registration is requested. Contact Becky Durham at (651) 231-2192 for more information.
John and Becky Durham are RE/MAX Results Agents in Hudson, WI and Woodbury, MN. John Durham holds a master's degree and is a licensed real estate BROKER in MN & WI. Becky Durham holds a master's degree, is a licensed REALTOR® in MN & WI. Together, they ave over 29 combined years of real estate experience in Hudson and River Falls in WI and Woodbury and Stillwater in MN.