Spring weather is here and now in full swing! Why not get out and enjoy our beautiful community this weekend? Try these great East Twin Cities events on for size and comment below letting us know about the great time you had!
Hudson: Friday Night Italian Dinner Cruise
Enjoy a beautiful evening on the scenic St. Croix River along with a delicious dinner buffet! Advance ticket purchase is required.
Friday May 17, 2019
6:30 PM – 8:45 PM
Boarding at 98 Walnut Street Hudson WI 54016. The actual boat used for your cruise will be determined by St. Croix River Cruises and is subject to change without notice.
Adults: $37.95
Children [3-10]: $27
Tots: $12.00
Visit https://stcroixrivercruises.com for more info!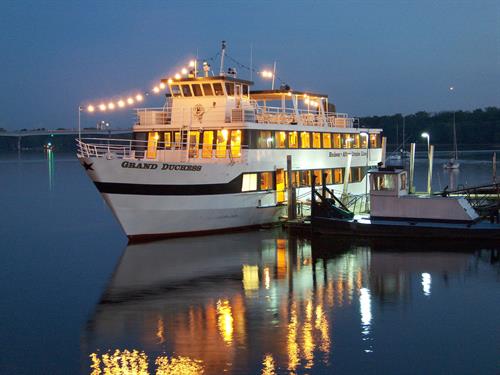 Stillwater: Flea & Crafter Market
May 18 & 19 from 9am to 3pm – FREE admission and ample parking!
Now in its 6th year – bigger and better every year! Come join in for this Huge Outdoor Flea & Crafter Market held one weekend a month May thru Sept. at the Washington County Fairgrounds in the Stillwater/Lake Elmo area (located just south of Hwy 36 on Hwy 15 (also called Stillwater Blvd.)
The vendors have a great offering of everything from A to Z. Find antiques, household, rusty and rustic, furniture, garden art, clothing, tools, sports, jewelry, collectibles, vintage, food, arts and crafts, new, old, local fresh produce and much, much, more. Great food vendors on site too!
Visit the website http://rsgdevelopment.com/fleamarket for more information or email info@rsgdevelopment.com

Woodbury: Pure Barre Pop-up @ 3rd Act Craft Brewery
Sun, May 19, 2019 from 9:30 AM – 11:00 AM CDT
Stop by 3rd Act Craft Brewery for a Pure Barre pop-up class at their new brewery in Woodbury, MN then stay to enjoy their refreshing brews!
Cost is $15.00 per participant and each registration includes a spot in the pop-up class plus a beer token to enjoy a refreshing pint of beer after the class.
Check in begins at 9:30am. Bring your mat and water bottle. All are welcome | existing clients + those new to Pure Barre.
Pure Barre Pop-up class begins at 10:00am. Taproom opens at 11:00am.
[Must be 16 years of age or older to participate in the pop-up class. Those under 18 years of age will require parent/guardian signature. Must be 21 years of age or older to enjoy alcohol].
Location: 3rd Act Craft Brewery, 4120 Radio Drive, Woodbury, MN 55129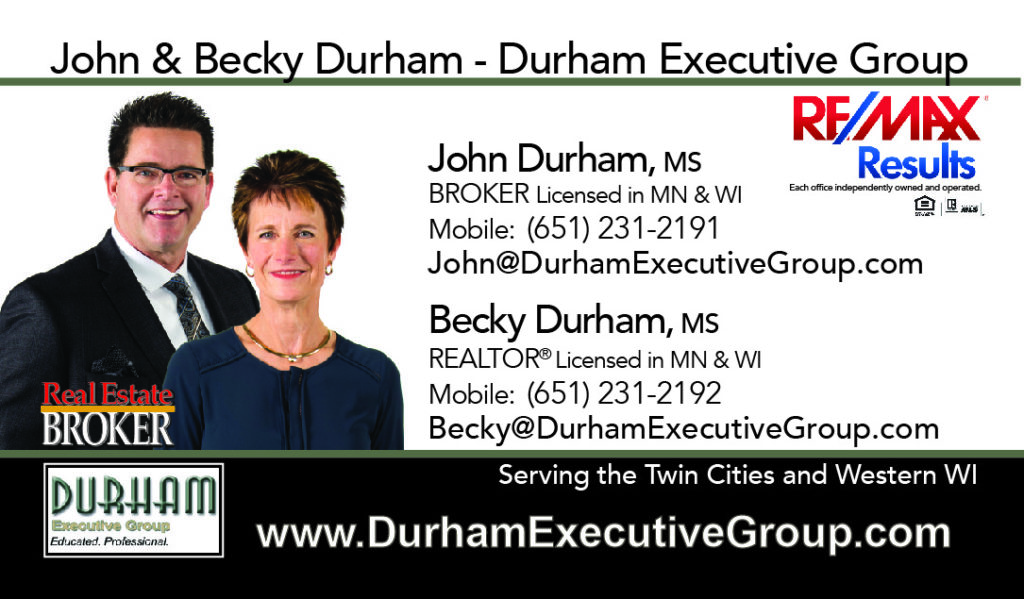 Top Selling REALTORS in the East Twin Cities Metro
John and Becky Durham are top selling REMAX REALTORS® in the East Twin Cities Metro. They have lived and worked here for over 35 years. If you wish to search for homes in the East Twin Cities Metro, contact John and Becky Durham or use our search function below. If you find a home for sale in the Eastern Metro area that you would like to see, let us know. We would be happy to schedule a showing for you!
——-
Presented by John and Becky Durham, Durham Executive Group
RE/MAX Results
Email Us Today: john@durhamexecutivegroup.com
Website: www.durhamexecutivegroup.com
Phone: (651) 231-2191
———-
Follow Us!
Facebook: https://www.facebook.com/DurhamExecutiveGroup/
Instagram: https://www.instagram.com/durhamexecutivegroup/
LinkedIn: https://www.linkedin.com/in/durhamexecutivegroup
Twitter: https://twitter.com/group_durham