Afton-Lakeland Elementary School Playgrounds Expansion
Big changes are in store for the students and community of Afton-Lakeland Elementary in Lakeland, MN!
Afton-Lakeland's parent-teacher association has taken on a large project to update the playgrounds by August of 2020 in the hopes to make them a more fun and safe area for the kids.
Although the current playgrounds are in fact, safe, there are quite a few reasons why the administration would like to see these improvements:
Update equipment: current playgrounds were installed 20-years ago.
Leverage Stillwater, MN district funding: there is a bond available
Increase safety: reduction of injuries with new material to replace the wood chips
Expanded kindergarten playground: since Pre-K was added, this area now serves double the capacity.
Invest in a community asset: local Afton, MN residents also use and enjoy the areas.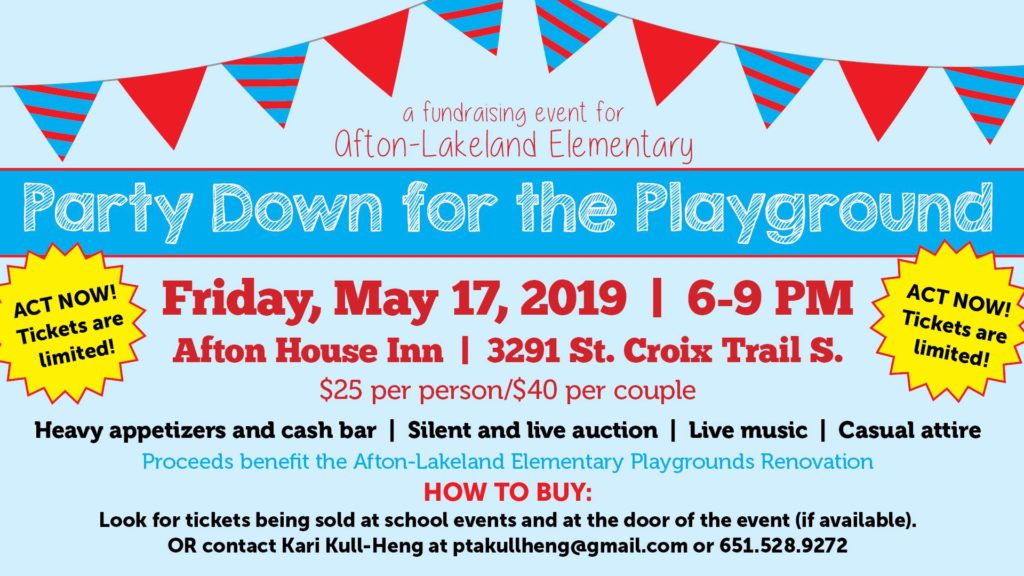 There are five ways the community can help Afton-Lakeland reach their goals for funding this project:
Attend the kick-off fundraiser event on Friday, May 17th from 6:00pm to 9:00pm at Afton House Inn in Afton, MN. Tickets are $25 at the door.
Contribute a silent auction item to the above event by emailing ptakullheng@gmail.com.
Make a monetary donation through Afton-Lakeland's partnership with the Saint Croix Valley Foundation at aftonlakelandpta.com.
Volunteer your time and skills for demolition and install over the next two summers.
Share this article with your friends and family to spread the word!
Find our blog helpful? Check back frequently for more news about the East Twin Cities and Western Wisconsin real estate market and community news.
John and Becky Durham are top selling Minnesota and Western WI real estate agents with Durham Executive Group of RE/MAX Results. They specialize in selling and marketing luxury homes but are proud to work with clients in all price points and stages of life, from first time buyers to downsizing empty nesters. They are Accredited Relocation Agents, serving clients relocating to the Stillwater and East Twin Cities Metro areas from all over the world.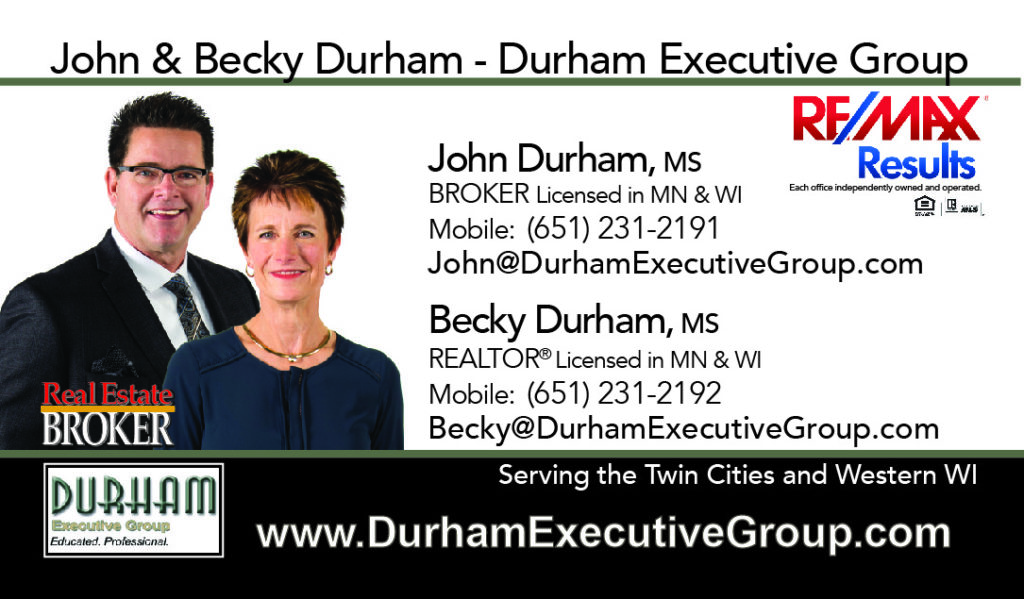 Presented by John and Becky Durham, Durham Executive Group
RE/MAX Results
———-
Email Us Today: john@durhamexecutivegroup.com
Website: www.durhamexecutivegroup.com
Phone: (651) 231-2191
———-
Follow Us!
Facebook: https://www.facebook.com/DurhamExecutiveGroup/
Instagram: https://www.instagram.com/durhamexecutivegroup/
LinkedIn: https://www.linkedin.com/in/durhamexecutivegroup