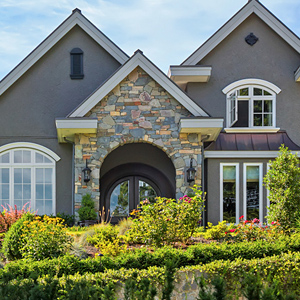 John and Becky Durham offer premier real estate services in Woodbury, MN and the surrounding communities. As a husband and wife real estate team, they are able to offer more than other agents. Working together with each client, John and Becky work together on every transaction. Why should you chose to work with Durham Executive Group?
John is not just an agent, he is a licensed Real Estate BROKER in both Minnesota and Wisconsin, meaning he has received rigorous training far beyond that of a real estate agent. He is also a Certified Luxury Home Marketing Specialist® with proven success selling luxury homes in Woodbury. You can be confident that John has the expertise to provide you with strong representation in complex transactions.
Becky is a licensed REALTOR in both Minnesota and Wisconsin, and is also an Accredited Staging Professional®. She has received extensive training in home staging and offers her expertise to all listing clients of Durham Executive Group.
Both John and Becky are Accredited Relocation Agents in Woodbury, with vast experience working with both inbound and outbound families. Did you know that when you relocate, you may work with your own agent, not just the agents referred to you by your employer? Relocating can be stressful. It's important that you find the right agent for you. Contact us to learn more about us. We would be delighted to tell you more about the relocation services we offer.
If you are considering buying or selling a home in Woodbury, MN, we hope you will contact us before you decide on a Realtor. We welcome the opportunity to meet with you to discuss your real estate goals and how we can help you achieve them. If you like, we will perform a market analysis on your current home so you can find out what your home is worth in today's market. We look forward to hearing from you!
Watch our video to learn more about how we can help you buy or sell a home in Woodbury, MN.