Complete the form below to complete your registration to attend Hudson Senior Expo!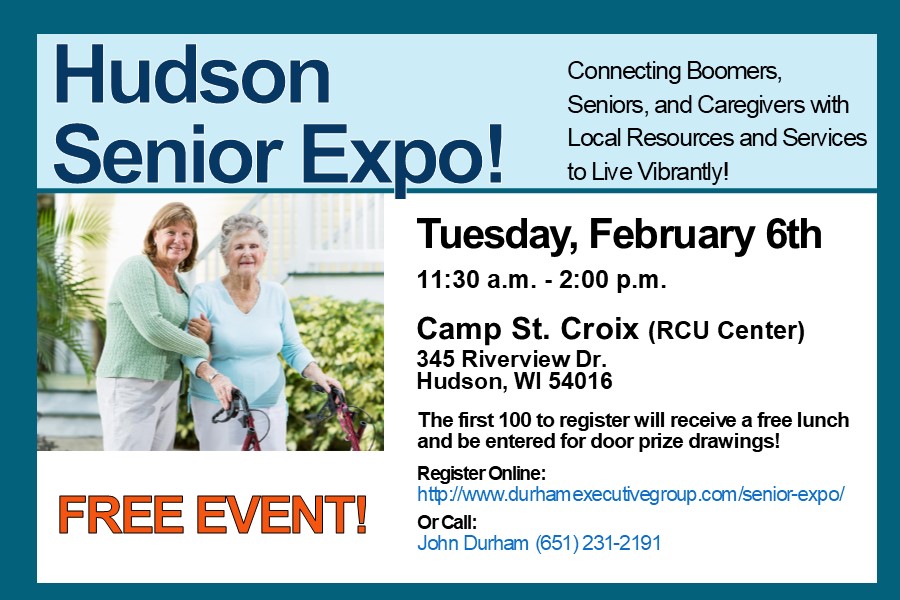 To Register for Hudson Senior Expo:
Enter the name, phone number and email of attendee.
Please submit a separate registration for each attendee.
If you have a question, contact John Durham at (651) 231-2191 or John@DurhamExecutiveGroup.com
Click "Submit".