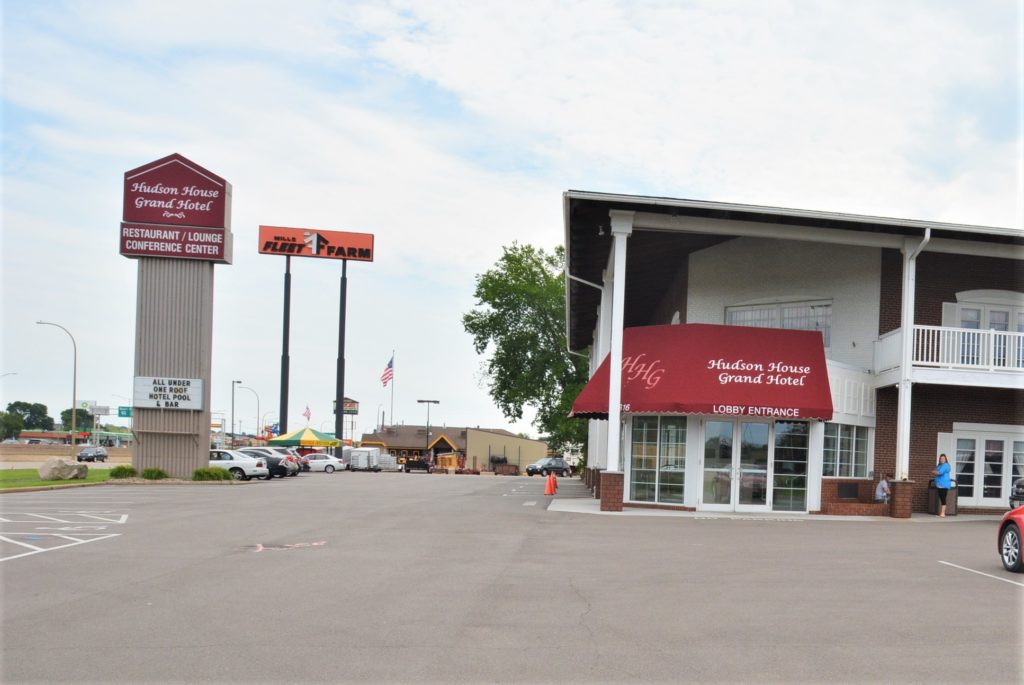 Dinner theater in Hudson, WI!
Did you know that Hudson, WI has a dinner theater? Yes! It's located in The Hudson House Grand Hotel!
St. Croix Off Broadway Dinner Theater presents:
Neil Simon's "Come Blow Your Horn"
This uproarious show is set in 1961, the era of Mad Men and the Rat Pack. Alan Baker, a swinging bachelor with time, money, and women to spare, welcomes his rebellious and eager younger brother Buddy into his den of iniquity. Buddy wants to be a writer, but his Jewish father wants him to take over the family business, the largest manufacturer of wax fruit on the east coast. Throw in their daffy mother, the playboy's true lady love, a sexpot upstairs neighbor, and the brothers' aunt and you have the ingredients necessary for this hilarious character-driven comedy.
Shows Run on Fridays & Saturdays
Dinner Served: Anytime between 6:00 – 7:00 p.m.
Curtain: 8:00 p.m.
Noon Lunch Matinees with 1:00 p.m. show
Dates: September 15 — October 28, 2017
Fort tickets, call: (715)386.2394 ext. 333
John and Becky Durham, Top Selling RE/MAX Results Realtors in Hudson, WI.
Hudson offers a fantastic arts scene is just one of the things we love about living in Hudson, WI. We would be delighted to help you find the perfect home in Hudson.
John and Becky are top selling s, offering the best real estate services available.
John and Becky are both licensed in WI and MN.
John is a licensed Broker and a Certified Luxury Home Marketing Specialist (CLHMS)
Becky a Accredited Staging Professional (ASP)
Both John and Becky are relocation Realtors working with both incoming and outgoing employee relocation transferees.
Did you know that when you relocate to Hudson WI, through a company relocation or transfer, you are allowed to choose your own realtor? It's true! Your employer or relocation company may provide you with a list of 'preferred' realtors, but you are allowed to choose from any realtor with relocation credentials. John and Becky Durham are Accredited Relocation Agents, with vast experience working with families relocating to Hudson, WI.
Watch our video to learn more about relocating to Hudson, WI
Email Us Today: john@durhamexecutivegroup.com
Website: www.durhamexecutivegroup.com
Phone: (651) 231-2191
———-
Follow Us!
Facebook: https://www.facebook.com/DurhamExecutiveGroup/
Google+: https://plus.google.com/u/0/b/107940304390027539731/107940304390027539731
Instagram: https://www.instagram.com/durhamexecutivegroup/