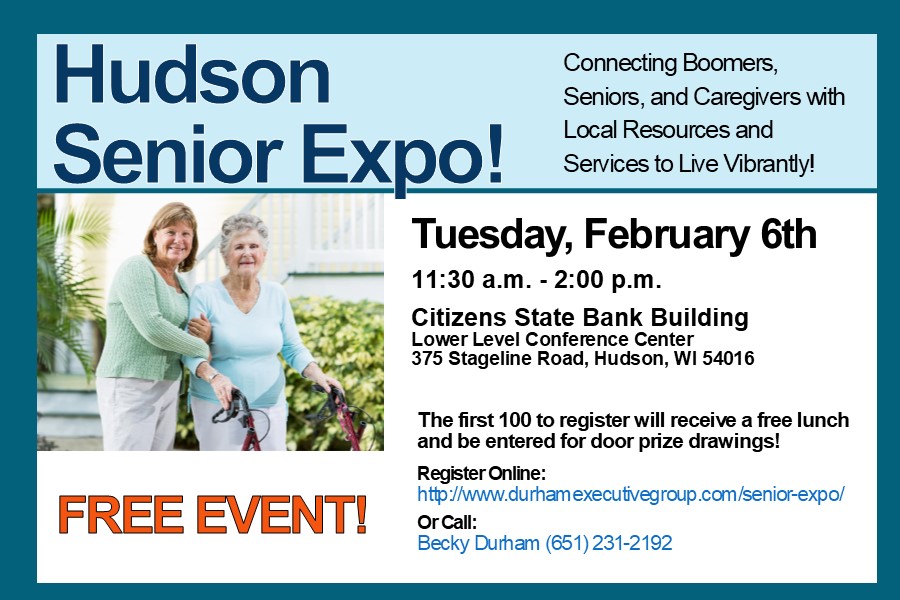 EXHIBITOR REGISTRATION – Hudson Senior Expo!
Connecting Boomers, Seniors, and Caregivers with Local Resources and Services to Live a Vibrant Life!
Hudson and area businesses and non-profits that are dedicated to serving the senior population in St. Croix County are invited to exhibit at the Hudson Senior Expo!
Sponsorship opportunities are available!
To register for a table and discuss sponsorship opportunities, contact John Durham at at (651) 231-2191 or John@DurhamExecutiveGroup.com
Exhibitor Registration Deadline: December 30, 2017